Landings in 1942 by 5 (Coastal) Operational Training Unit
Among the many crashes and landings in Donegal during 1942, two aircraft came from the Coastal Command training unit, number 5 (Coastal) Operational Training Unit, 5 (C) OTU. This unit was based at Chivenor in January 1942 and moved to Turnberry in Scotland in May 1942. In July and October 1942, two of its aircraft would find themselves lost near Ireland and forced to landed on unknown ground.
5 (C) OTU was involved in the training of crews on Coastal Commands twin engined strike aircraft including the Bristol Beaufort and Handley Page Hampden, both of which were being used as torpedo bombers by the Command. The OTU's were designed to take aircrew who were training in their respective trades, such as pilots, navigators, gunners etc and mold them into crew teams, allowing them to train together and learn to operate as a crew before being assigned to an operational squadron.
The first of the landings took place on the 17th of July 1942 on Ballyness Strand, west of Falcarragh. The Irish Army file on this landing is very small indeed, containing all bit six sheets of paper. Among these is a hand written memo, dated 18th July 1942, recording the following:
Crash of British aircraft at Ballyness Strand near Horn Head Co Donegal on 17.7.1942

A twin engined British aircraft crashed at Ballyness Strand 9 mls SW of Horn Head Co Donegal at approx 1915 hrs on the 17.7.1943. All four occupants escaped unhurt but the aircraft was almost completely destroyed by fire having apparently been set alight by the crew.
Particulars of the crew are as follows:
(1) Flight Lt. F.B. Weir (British) no 42086. Next of kin: Wife
Hamilton Arms Hotel, Girvan, Ayrshire, Scotland

(2)Flying Officer L.M. Benderey NO A5025. Next of kin: Wife
Mrs L M Benderey, Glengyle, Southpark, Avenue, Girvan, Scotland

(3)Sergt E W Evans (New Zealander) NO NZ 411754.
Next of kin: Mr E Trigg 14 Jubilee Road, Mon, S Wales

(4)Sergt. J. McFeely (Irish) No 982440.
Next of kin Mr George McFeely, Main St, Letterkenny, Co. Donegal

The airmen were removed to Rockhill House Letterkenny where they were detained in military custody. They refused to give particulars of the type of plane, station or destination.
Only one wing and one engine escaped the flames the remainder being completely burnt out. A Browning gun with about 100 round of ammunition was salvaged and brought to Rockhill House Letterkenny.
Min CSO [Text difficult to make out] (Major Whelan) External Affairs to be notified.

The next paragraph dated the same date was to the effect that the crew were to be sent to Dublin via Athlone. Athlone were to be advised later in the day where exactly in Dublin they were to be brought. The following note however recorded that the 'minister' had directed that the crew were to be released. A further typed message dated 20th of August from Commandant J Power of the G2 branch, Custume Barracks, Athlone repeats the airmen's names and submits a claim for expenses incurred by by Comdt, Cunningham for the refreshment and feeding of the four men. A note at the bottom of this letter states: McFeely, who is a native of Letterkenny has since written to his father who has expressed the view that he would have much preferred if his son had been interned.
.
The aircraft having suffered such damage was thus unrecognisable to the Irish officers and no mention is made of the fate of the small amount of wreckage.
The information recorded by the Irish officers, reluctant thought the airmen were, allowed researchers in later years to find out more about the men. Short biographies of the men are presented below. The identity of the aircraft is somewhat contained in the Operations Record Book (ORB) of 5 (C)OTU as transcribed by Margaret Morrell in 2003:

July 17 1942, 2200hrs: Beaufort N1103 reported missing. Crew: F/Lt Weir, F/O Bendrey, Sgt. MacFeeney and Sgt Evans.
July 18 1942, 1135hrs: Phone message received from S.A.S.O. Northern Ireland that Beaufort N1103 crashed and burnt out in N.Ireland, all crew safe.
The aircraft serial number typed in the ORB is in error and the aircraft records indicate that it was N1003 that carried the crew to Ireland.
---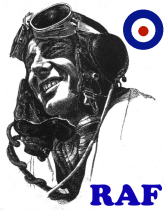 (Seeking photo) F/Lt Frederick Broadley WEIR 42086
Frederick Weir was born in Galashiels, Scotland in 1915. Frederick Weir was an officer in the RAF as early as the summer of 1939, being granted a short-service commission as Acting Pilot Officer on probation. At this time it is unknown what his service career entailed. Promoted to Flight Lieutenant in 1943, he remained at that rank until a transfer to the reserve in late 1945.
He was married at the time of his incident in Ireland. His death is recorded in the Scottish death registers in 2002. He would appear to have been a director of the J S Murray and Company bussiness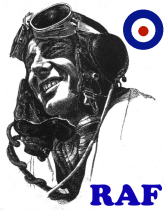 F/O Leonard Marcroft BENDREY 85025 - Leonard was born in 1917 in Romford, the son of Edith and Henry Bendrey. Leonard was commissioned into the General Duties branch of the RAF as an observer, or Navigator. He was promoted to the rank of Flight Lieutenant in 1942 and remained at that rank throughout the remainder of the war. No further details of his wartime service are known at this time.
Leonard passed away in 1975.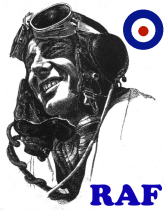 Sgt Ernest William EVANS NZ411751 Royal New Zealand Air Force
Sgt Evans was a member of a family of seven children, born in Wales, in October 1916. He was the son of George A Evans and XXXX. The family moved to New Zealand in 1919. His mother passed away in 1925 leaving Ernest and and siblings with their father. Ernest grew up in the the St Josephs Catholic Home, leaving school there at 15 but remaining a resident until the time he enlisted in 1940. His RNZAF service file includes the following summary of his service career.

Sgt Evans name is recorded on the Runnymede Memorial of the missing. His brother, Leslie, served as a Private in the NZEF and was wounded during 1943.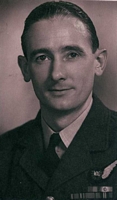 Sgt James MACFEELEY 982440 was unique among the many airmen who landed in Ireland during the war as he was in fact from the 26 counties of neutral Ireland.

Jim MacFeeley came from Letterkenny, Donegal and the the story of his father expressing his wishes that his son had been interned have entered into the history books. His nephew was kind enough to make contact and provided a copy of his post war log book which details flying up to 1952.

It is not known where he carried out his early training as a wireless operator and air gunner, but after his time with 5 (C) OTU, he was posted to 455 Squadron of the R.A.A.F. based in After his time with P/O Cliff's crew in 455 Squadron, Jim was posted out to 6 (C) OTU as the Squadron was transitioning from the four seat Hampden to the two seat Beaufighter. This posting took place on the 7th Jan 1944. After his posting to 6 (C) OTU he flew with 117 Squadron in Burma, a unit performing transport duties with the Dakota aircraft. Jim's nephew was able to provide details of his later flying log book, Jim having gone on to serve after the war with the RAF also. In late 1949 he was flying as a signaler with 4 Radio School at Swanton Morley. His final service may have been in 1952 with 230 Operational Conversion Unit, flying gas signaler on Lincoln bombers.

He may have lost contact with his family in Ireland as it is unclear when he passed away.

The second visit of a 5 (C) OTU aircraft to our shores occurred on the 29th October 1942. This time the aircraft was destroyed in the landing as a result of hitting obstacles on the ground. It crashed in the townland of Edenmore near Ballybofey in land described as of 'Mr Corcoran's Estates' by the Irish Army. The Irish army records describe what witnesses reported, that the aircraft had tried to land in a field but could not stop, crashing through two hedges, breaking a telephone line pole and finally coming to rest on a stack of potatoes. The aircraft had a crew of three and they suffered minor injuries. The crew of this aircraft, Hampden P1284 were: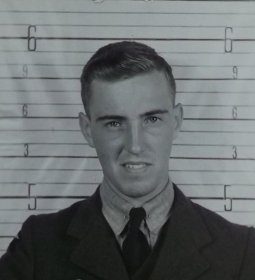 W/O Donald MONTGOMERY R/101199 RCAF - Donald was born in December 1922 in Vancouver, British Columbia (B.C.). His parents were Hazel and William Montgomery. His father had been born in Scotland and his mother was British Columbian. He attended schools in B.C. and his address at enlistment was New Westminister, B.C. He enlisted on December 28th, 1940, the day of his 18th birthday.

He commenced his service in May 1941, being assigned to Penhold airfield, Alberta. He progressed through his flight training at various units in Canada and obtained his Pilots Flying badge in January 1942 with 15 Service Flying Training School (SFTS), Claresholm, Alberta. He had been given embarkation leave earlier that month and was embarked for the United Kingdom almost immediately and arrived in England in late January 1942.

Upon arrival in Europe, he was assigned to 14 (Pilots) Advanced Flying Unit ((P)AFU) at Ossington in Nottinghamshire. Here he would have been instructed in the finer points of flying in the poor weather and busy skies of England. His next posting brought him to RAF Turnberry in Scotland and 5 (C) OTU in August 1942.

In September he had an unfortunate incident upon landing in Hampden P1312 when he accidentally retracted his landing gear and ended up damaging the aircraft. October would find him crashing in Ireland as described above. These set backs aside, he was posted finally to 415 RCAF Squadron in March 1943. By this stage he had been promoted to the rank of temporary Warrant Officer, 2nd Grade. He posted in with J D Scott at the same time, J C McGhee having been posted earlier to 455 Squadron RAAF.

Sadly, luck ran out for Donald and John Scott on a training mission on the 3rd April 1943. They were part of the same crew of a Hampden, serial number L4084, that dived into the ground in the vicinity of Marsh Farm, Sussex. The crew had been involved in a fighter affiliation exercise with a pair of Hawker Typhoons, when after evasive maneuvering, Flight Sergeant Montgomery lost control of the Hampden. The aircraft went into a spin at 2,000 feet from which it unfortunately did not recover. He is buried alongside Sgt Scott and the remaining two members of the crew, WO2 William James MACKAY and F/S John William WHIPPLE in Littlehampton Cemetery, Sussex. His headstone is presented on the findagrave.com website and his local community remember him on the Chilliwack Museum and Archives website. On November 11, 1993 the British Columbia Government named a ridge to honor RCAF Warrant Officer Donald Montgomery, R101199. The website of 415 Squadron provide a link to information on this location:- Montgomery Ridge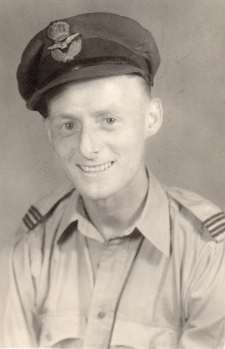 P/O John Costello MCGHEE 121251 gave his address to the Irish Army as Hallhill Road in Glasgow. It was possible to identify his correct name using telephone directories. P/O McGhee continued to serve in the air force and in went on to serve with Sgt James McFeeley, the Irish airman who was on Beaufort N1003, described above. He rose to the rank of Flight Lieutenant by 1945. His records show that he was attached to No. 5 (C) O.T.U. / No.1 T.T.O. at Turnberry from 20-Aug-42 until 4-Mar-43. After that he joined No 455 R.A.A.F. Squadron at Leuchars from 13-Mar-43 to 2-Jan-44. There he flew in the Hampden bomber in the torpedo attack role under the crew of Sergeant Sidney John Cliff 656377. Sgt Cliff was later commissioned an officer with serial number 156701. The remainder of the crew were Sgt McFeeley as mentioned above and a Canadian airman, Sgt D H McLean R/92022. While there they were involved in a incident with Hampden AT169 on November 5th 1943. They took off from Leuchars with an anti-shipping strike package of three aircraft escorted by two Beaufigthers of another Squadron. Bad weather forced the formation to turn back and all aircraft landed at the base at Fraserburgh. P/O Cliff landed before the airfields flare path was lit and he overshot the runway, badly damaging the aircraft. They were back in action again on November 11th, 19443. His next posting was No. 131 (C) O.T.U. at Killadeas from 7-Jan-44. In April 1945 he transferred to Camp Kilmer, U.S.A. then No. 111 (C) O.T.U. in Nassau. From there he was involved in the ferrying of Liberator bombers to India. He was discharged from the RAF on 23-5-46.
He passed away in 2000 in Falkirk aged 79.

His son was able to provide this photo of John alongside of Sgt Montgomery. It is not dated but must have been taken at Turnberry during their time at 5 (C) OTU.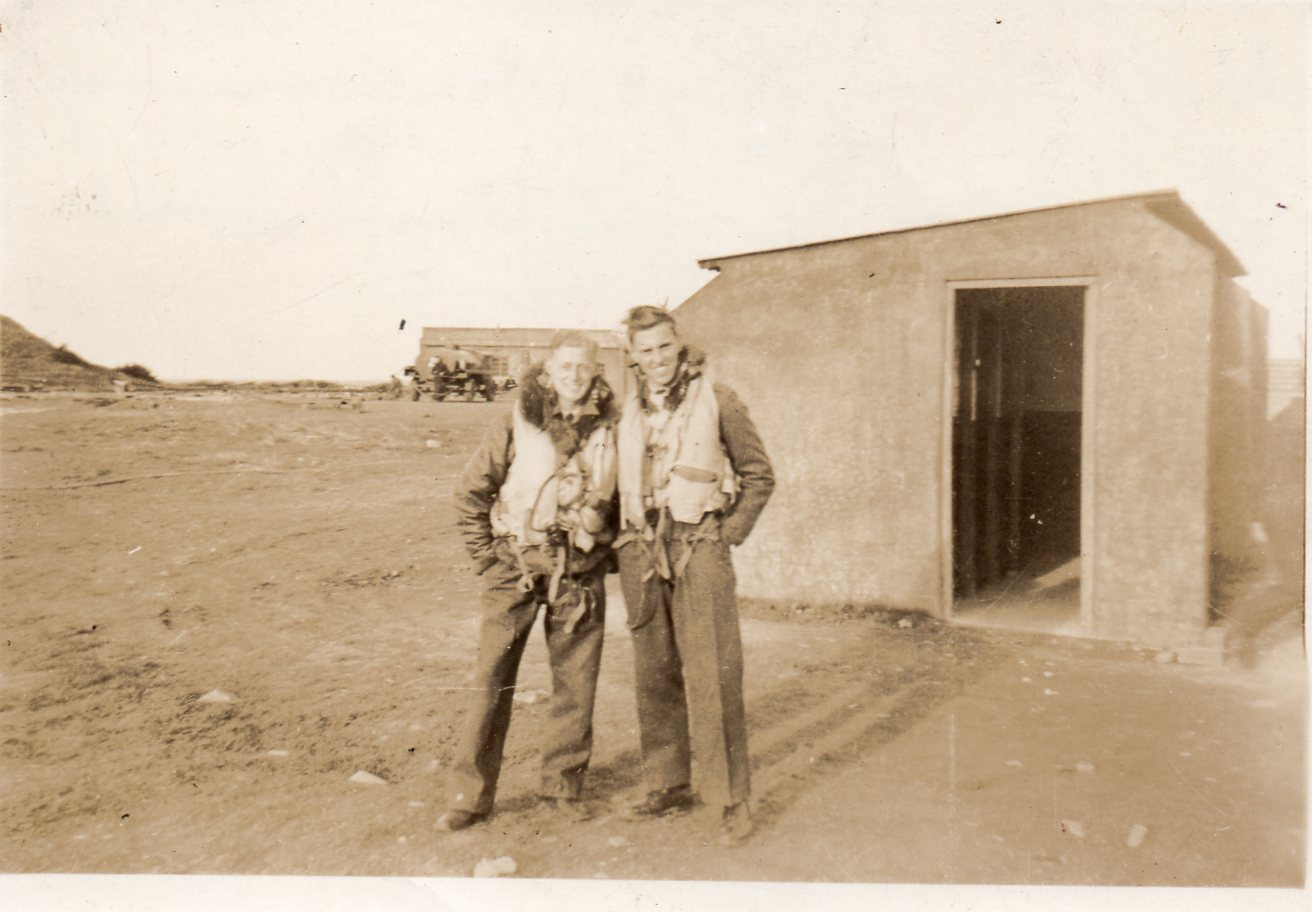 Sgt John Douglas SCOTT R/98256 DIS RCAF - Sgt Scott came from Windsor, Ontario, son of Bessie and Robert Scott, His father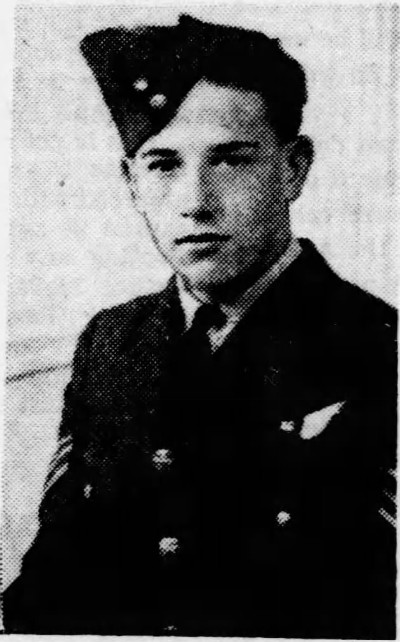 , like Donald Montgomery's father, came from Scotland, his mother being American. His date of birth was 31 December 1922, being almost exactly the same age as his pilot. He enlisted in May 1941 in Windsor and progressed through his training in Canada until he was awarded his Air Gunners Badge at 1 Bombing and Gunnery School (B&GS) it Jarvis, Ontario. His name was published in the Globe and Mail newspaper on the 13 of April, 1942 alongside those of his class members, the newspaper reporting as follows:
Jarvis Airmen Graduate: Brantford, April 12 (Special) .- "Getting wings is a turning point in your flying career. If you apply yourself in action as well as you have in your training here, then you will acquit yourselves well," Squadron Leader L. S. Brooks, acting officer commanding No. 1 Bombing and Gunnery School, R.C .A .F ., at Jarvis, told classes of observers and gunners who graduated on Saturday afternoon.
He was embarked for the UK that month, and was assigned after a time to No. 4 Radio School at RAF Madley, in Hertfordshire. July 1942 seen him posted to No. 3 Radio Direction Finding School at Prestwick, and thereafter to 5 (C) OTU. He followed with Sgt Montgomery to 415 Squadron in March 1943 where, as described above, they met their deaths just weeks after arrival.

The young airman received an official admonishment in the aftermath of the crash of Hampden P1284, having been found: Hazarding the safety of and contributing to damaging His Majesty's Aircraft Hampden P1284 in that by negligence he failed to diagnose and correct a fault in the wireless equipment early enough to prevent complete W/T failure.

Both Montgomery and Scott were buried side by side on April 7th 1943. John Scott was just 20 years and 3 months old.

John Costellos son was further able to provide the following group photos containing his father. Sadly no other names or dates are recorded.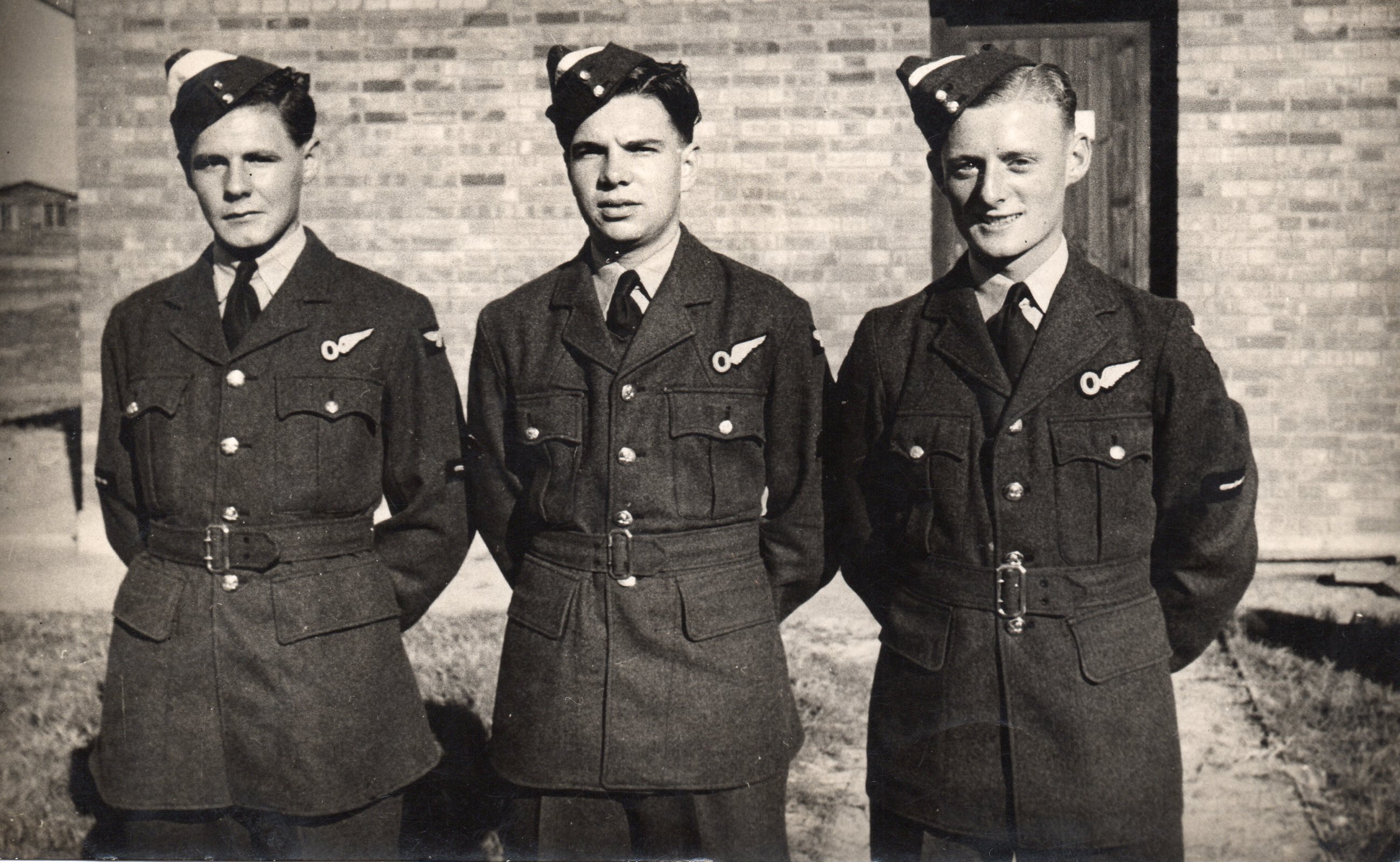 John C McGhee is on the right of this image above.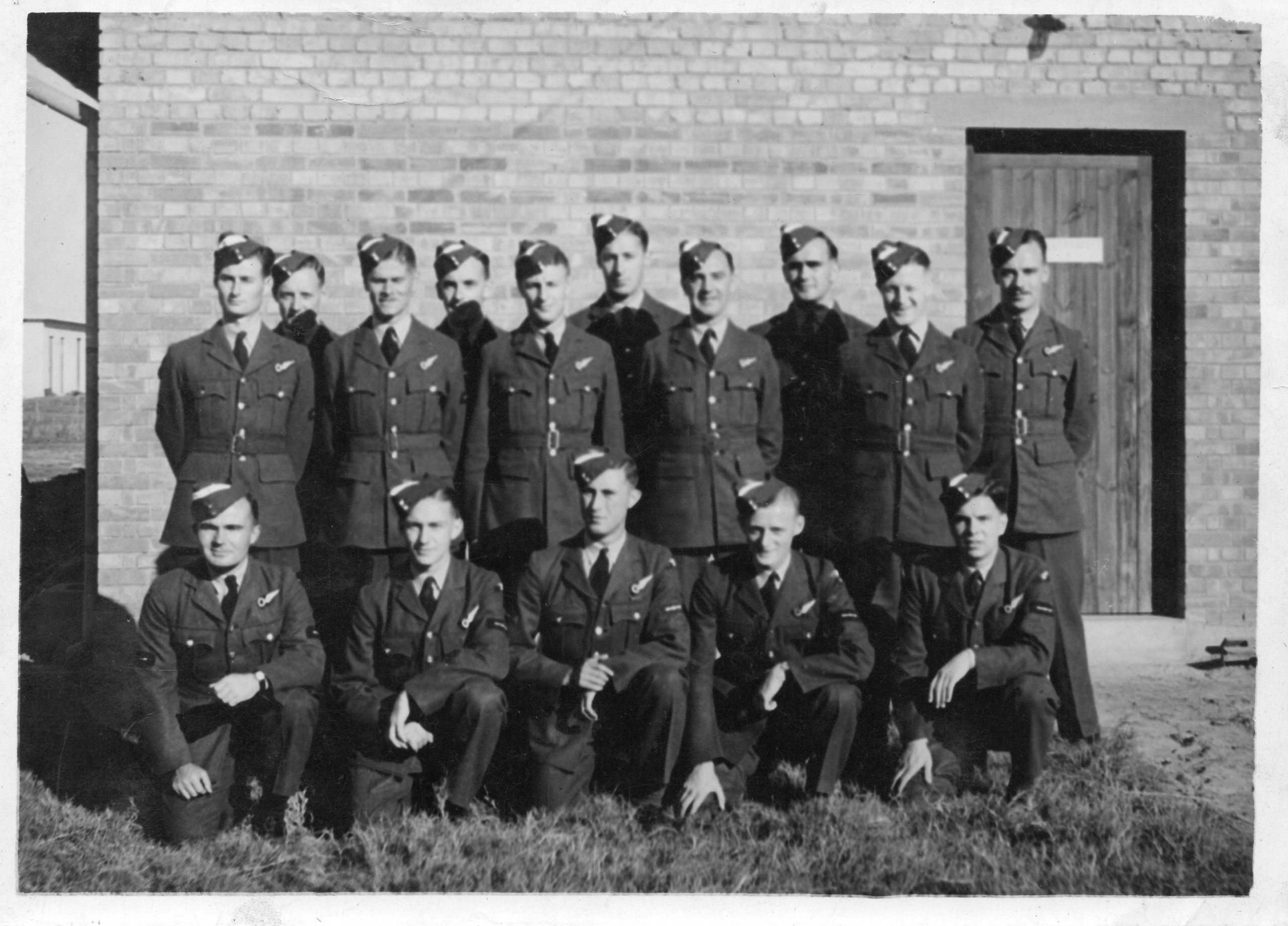 Group of 15 airmen, John C McGhee can be seen in front row, 2nd from right. Do you recognize any of the men in the above photo?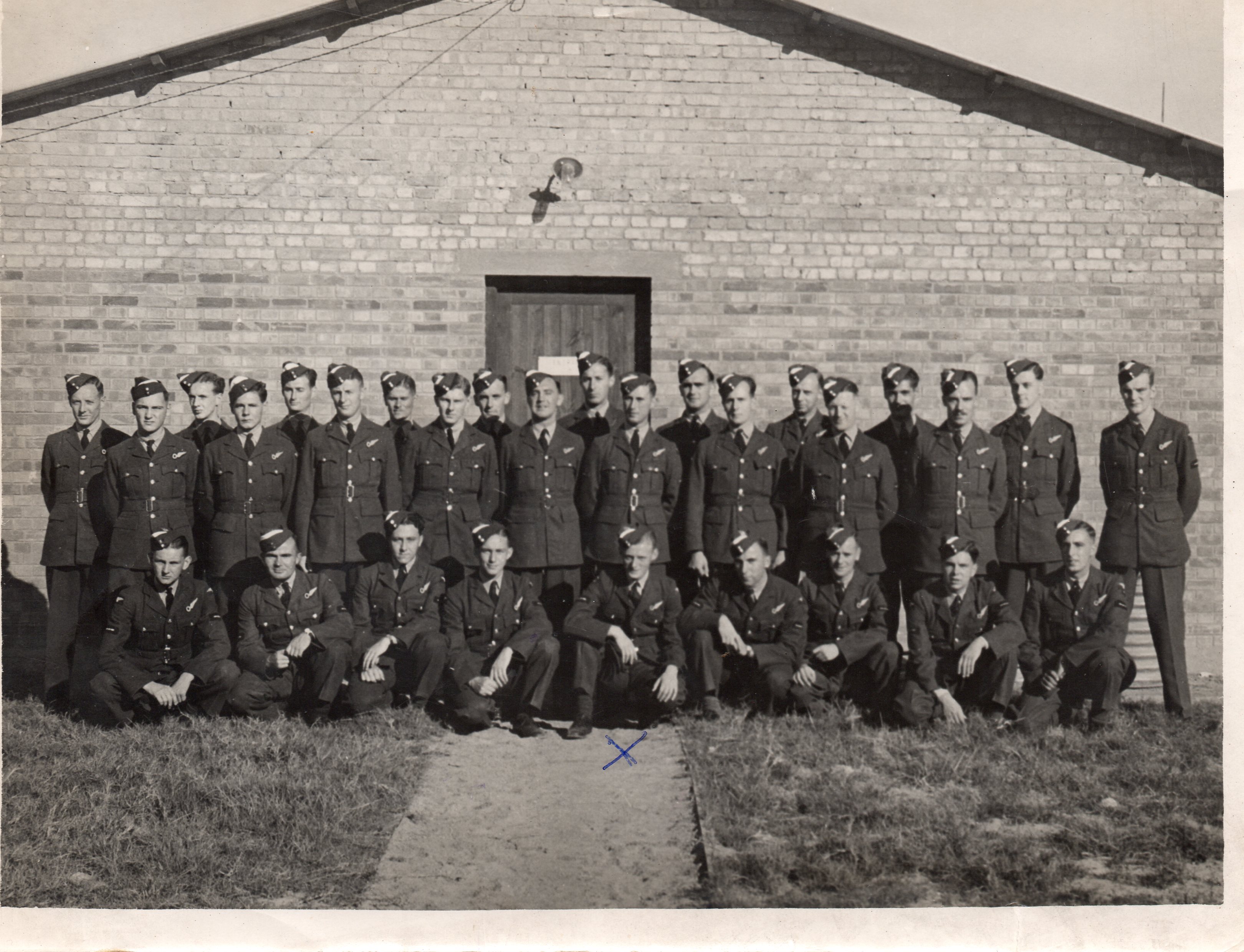 A group of 29 observer (navigator) trainees. John Costello is indicated by the X marked on the photo. This and the 6 and 15 man photos above are all taken at the same location, and given that each man wears his observer breast badge, it might have been taken on the day they graduated from their training establishment prior to Operational Training Unit. None of the men appear to be wearing any stripes as non commissioned officers (NCO).

The above photo, with John McGhee standing at the rear left, shows six airmen and would appear to be taken prior to the photos above.


Compiled by Dennis Burke, 2016, Dublin and Sligo.