Handley-Page Hampden AD730, Black Mountain, Blessington
The story of Hampden AD730 is told in detail on Colin Hill's former website, which I have loaded on my site as his went offline some years ago following his death. I have not made changes to his pages at the link below but I have added new information on the page you are reading now.

All this commemorates the death of the following four airmen in 1941 near Blessington, County Wicklow, Ireland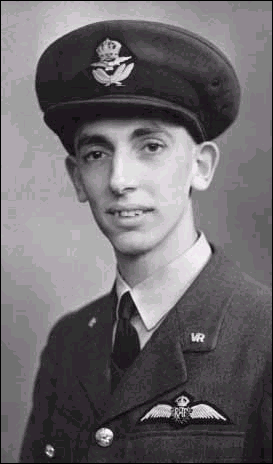 P/O John Kenneth HILL 83253 +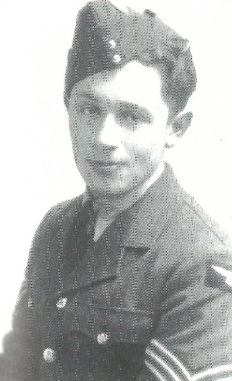 Sgt John Thompson LAMB 754628 +

Observer (Navigator)
Born on 26 Oct 1920, the son of J F Lamb from 74 Aglionby St, Carlisle.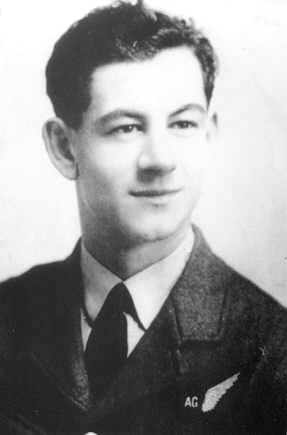 Sgt Frederick Henry ERDWIN 553897 +

Air Gunner
Born 5 Mar 1922, the son of W Erdwin, Fairlight, Victoria Road, and later 5 Cambridge Gardens, High Road, Kilburn.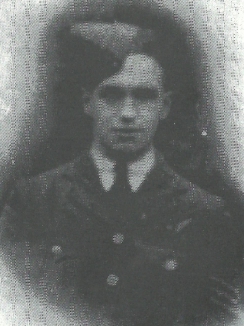 Sgt Stanley WRIGHT 751744 +
Wireless Operator/Air Gunner
Born 19 May 1917 the son of Mrs A Wright, 19 Albion St, Old Trafford, Manchester.

The four men are buried in the Church of Ireland Cemetery in Blessington, Co. Wicklow, and are well maintained and remembered in the town. This photo of the graves was provided by a visitor (J Dunphy) to the graveyard in 2017 who kindly shared this photo with me.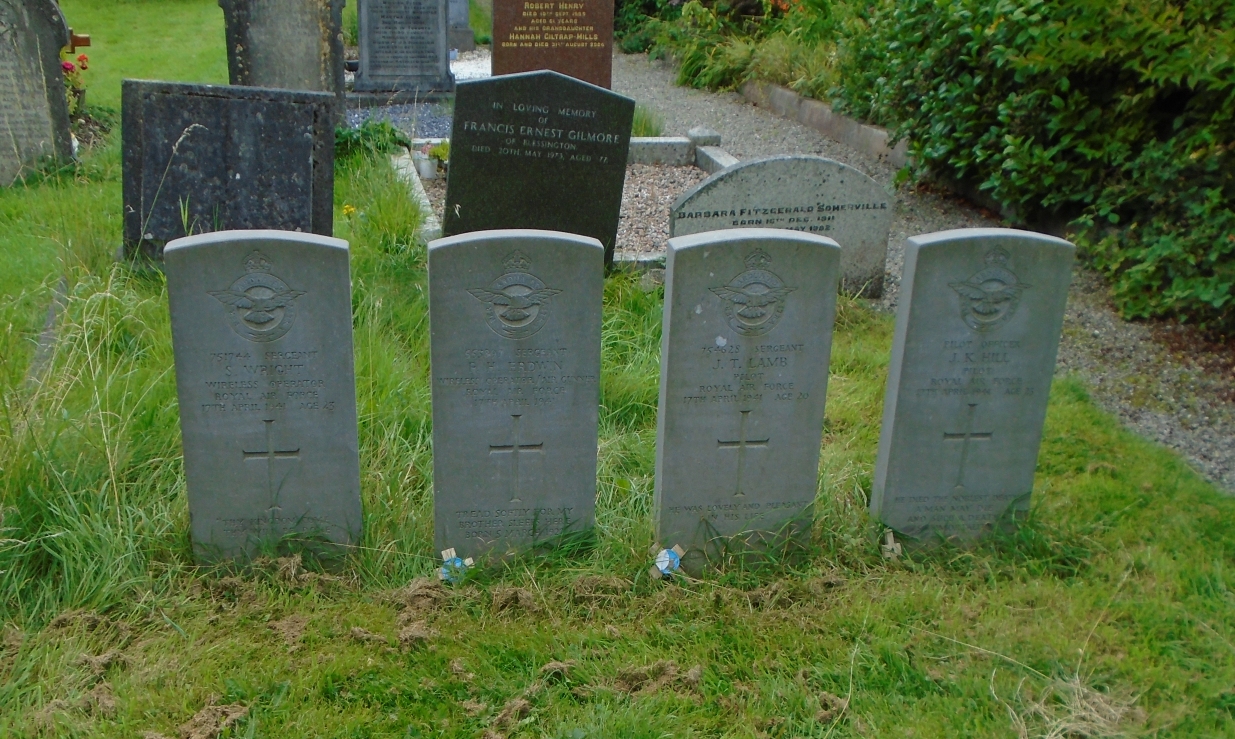 Below are photos of the memorial stone taken in the mid 2000's. To view the photo gallery below, click on the numbered boxes to scroll through the photos.