Curtiss Tomahawk, Arklow, Wicklow, April 1942
On April 24th 1942, an aircraft was sighted by Irish military posts at Sandycove, Dalkey and then Bray. Reports were later received that an aircraft had made a landing in a field near Arklow, County Wicklow at 14:05 hours. The location was in the townland of Kilcarra on the land of a William Appleby.
The pilot gave his name to the Irish military as F/O Donald Newton Kennedy, serial number 93835. They also recorded addresses he provided as being; '52 Bolshore Road, Handforth, Cheshire and 12 NCR, Lisburn, Co. Down, the latter being the address his wife resided at. F/O Kennedy reported that he had been flying from Maghaberry in Northern Ireland and had suffered a compass failure. His decision to land was due to his running low on fuel. The aircraft was undamaged in the landing but it was determined that the aircraft could not take off from the same field. The photo shown here was taken by Mr Thomas J Cullen, a Dublin based architect who happened to be working in the Arklow area in early 1942 and appears to have had the opportunity to photograph AH920 on the ground.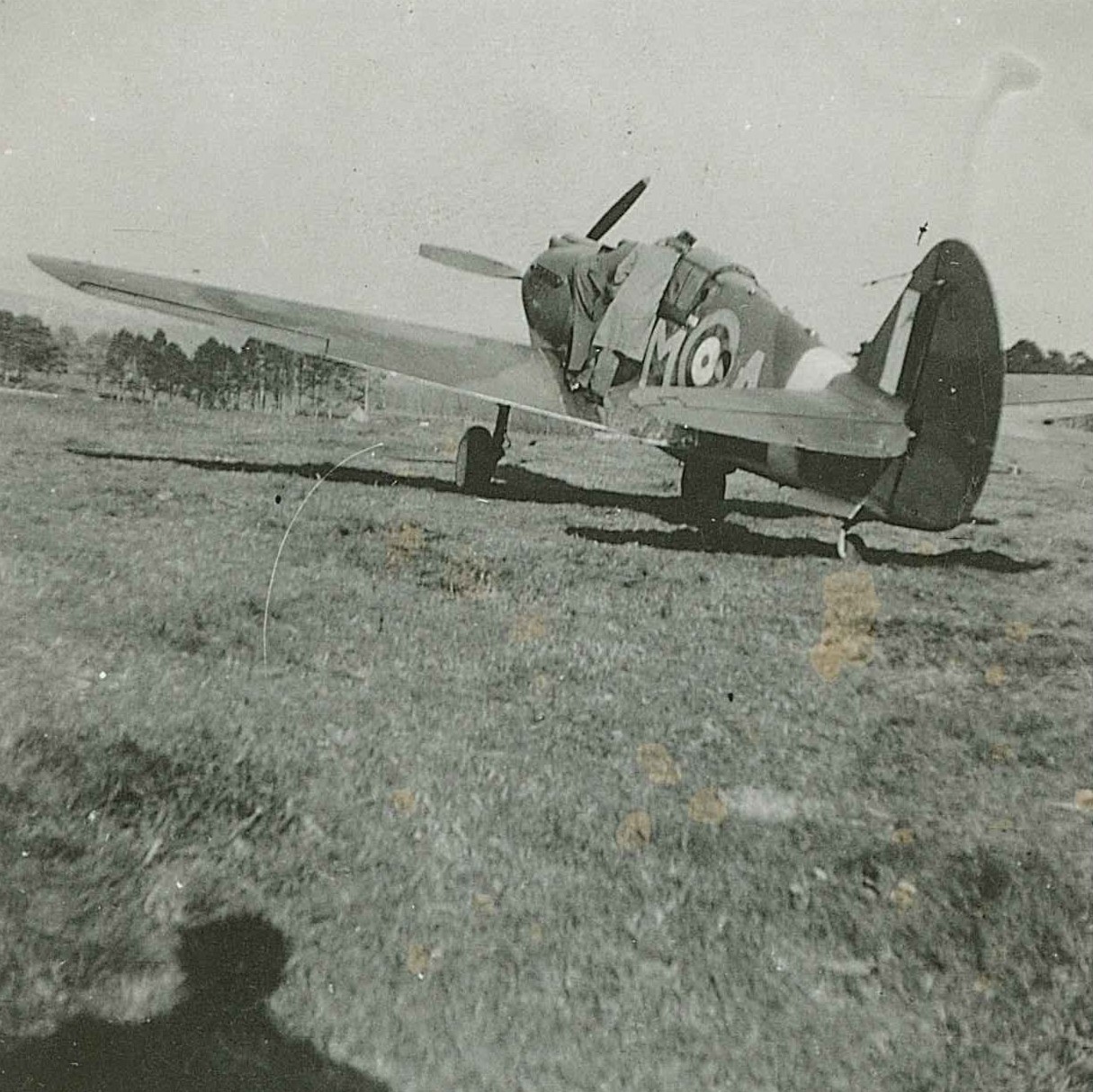 Donald Newton was taken from Wicklow to the British internment camp in the Curragh and spent the night of the 24th of April interned. It had been claimed or thought that day by the Irish Authorities that his aircraft was pursuing German aircraft down the Irish Sea. However, upon inspection of the aircraft it was duly noted that while it was equipped with two nose guns, these were fitted with neither barrels nor recoil mechanisms.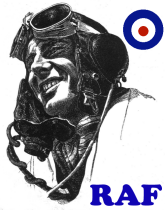 Donald Newton Kennedy was born 3 July 1917 in Manchester. His parents were Thomas Anderson and Dora Winifred Louise Pickworth who had married in 1914 in Withington, Manchester. Donald's father was a First World War veteran who had served from late 1916 to the end of the war as a Clerk in the Army Pay Corps.
The pilot had begun the war as a freshly commissioned 2nd/ Lieutenant in the Royal Tank Regiment but took the opportunity to transfer to the RAF and take the rank of Pilot Officer in Army Co-Operation Command with RAF serial number 43959. This transfer was published in the London Gazette in the summer of 1940. The differences between his officially published serial number and that of the hand written one in the Irish Army report may simply be a problem with illegible hand writing in the Irish report.
Donald married Gladys Susannah Cook in the parish chuch of St Thomas, Salisbury on 17 December 1940, just prior to his being posted to Northern Ireland.

P/O Kennedy was posted to 231 Squadron with effect from 22 Dec 1940, being assigned to 'A' flight. He was promoted to the rank of Flying Officer in August 1941. The Squadron ORB, Summary of Events rarely mentions individual pilot duties but F/O Kennedy is mentioned as having completed two successful lives shoots, this time on the strength of 'C' Flight on 1st April 1942. On the 6th of April he carried out photo missions in a Lysander aircraft. The following day he completed a three aircraft navigation trip to Derry, Limavady and Rathlin Island. Again on the 8th of April he took part in a three aircraft formation flight to Newtownards from the base at Maghaberry. The 10th and 11th of April saw him complete successful artillery reconnaissance flights in a Tomahawk. His next name mention is a Lysander flight to Carlisle and back for navigation training and collection of stores. He was back on a Tomahawk artillery recon flight on the 20th of April.
Finally, on April 24th, the ORB records:
"A" Flight – F/O D.N.KENNEDY in TOMAHAWK took off to attempt an ARTY/R in the ENNISKILLEN district, as he did not arrive over the area P/O D.H.R.Broadberry in a LYSANDER went to search for him. F/O D.N.KENNEDY reported as having landed unharmed.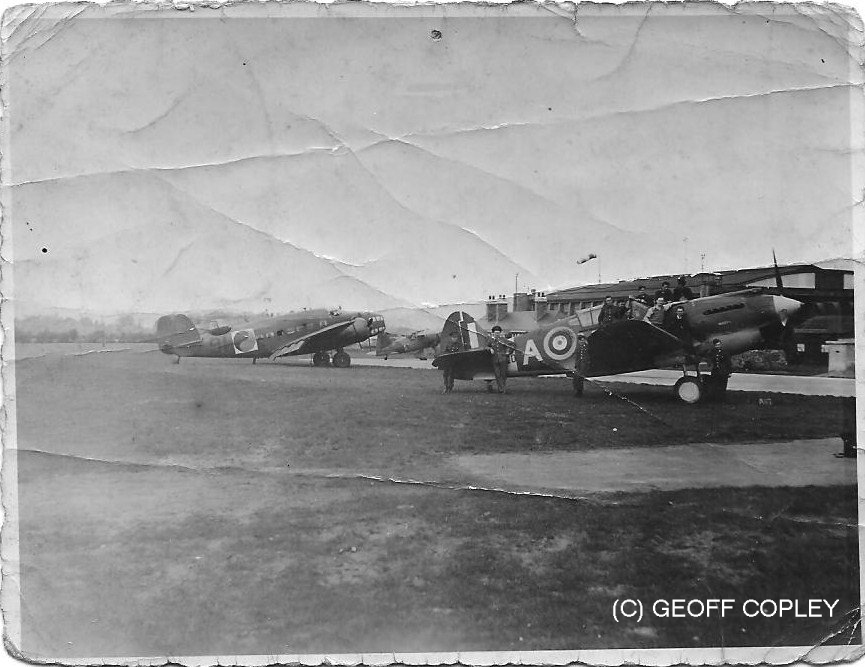 The aircraft that Donald Kennedy forced landed in Wicklow was an American built Curtiss Tomahawk IIA. A version of the Curtiss P-40B Warhawk fighter, the Tomahawk IIA was equipped with some British equipment and supplied in a batch of 110 aircraft. After it was landed in the field near Arklow, a recovery team from the Irish Air Corps at Baldonnel, south west of Dublin, was dispatched to deal with the aircraft. Over the following four days, it was disassembled on site and moved by road to Baldonel where it was reassembled and again made airworthy. It was while there that some photos were taken of the aircraft, one of which is shown at right and was taken by Sgt Copley. The photo is used with the kind permission of Geoff Copley. The aircraft was made ready for flight by the 13th May when a pilot from the RAF arrived from Northern Ireland. He took over the aircraft and flew it out after 3pm on that day. Again, the pilots name and serial number were recorded by the Air Corps, but they are difficult to decipher in the file, the best guess being Wilson 398117. At that time, also stationed with 231 Squadron was an officer named Michael de Lancey WILSON 398117.
Kennedy is not mentioned again until 5th May 1942 when he is announced as posted to No.2 A.C. Squadron. He was transferred to 26 Squadron on the 15th of June that year.
And this is where Donald's wartime activities met their sad end. On the 19 August 1942, the Canadian 2nd Division landed on the beaches of the occupied French town of Dieppe. Part of the massive air armada which flew in support of the infantry was 26 Squadron in their Mustang fighters. Norman Franks in his book "The Greatest Air Battle" describes how at 5:15am Kennedy along with one other pilot, took off on a sortie:
"By this time other Mustangs were out. 26 Squadron sent out Flight Lieutenant Donald N. Kennedy (AG536) and Sergeant G D M Cliff (AG584) at 5:15 but neither pilot was destined to return. Kennedy was killed and the 21 -year-old Geoffrey Denys Maynard Cliff, from Essex, also lost his life."
While Cliff's remains were never recovered, those of Donald Kennedy were and lie interred in the Dieppe Canadian War Cemetery. His headstone carries only his service details with no family inscription and the Commonwealth War Graves registers contain no next of kin details. It would seem that contact was lost with his family by the time the his final burial was being organized in 1949. It is not known just yet where his aircraft, Mustang AG536, came down or the circumstances of his loss. It would appear likely that he was the victim of a Luftwaffe fighter.

The Manchester Evening News of 2nd September 1942 carried a small Roll of Honour note for Donald, stating:
Missing
KENNEDY - Missing from operations August 1942, Flight Lieut, Donald N Kennedy, R.A.F., only son of Mr. and Mrs. T. A. Kennedy, of 52 Bolshaw Road, Cheadle (late of Withington).
It is not clear as to what became of his widow. The National Probate Calendar of 1943 records Donald's address as being 52 Bolshaw Road, Cheadle, Cheshire with his effects going to Gladys Susannah Kennedy, widow.
The Manchester Evening News dated August 19, 1943 carried a simple memorial notice:
KENNEDY - In proud and loving memory of Flight-Lieut. DONALD N. KENNEDY, killed in action at Dieppe in August, 1942, and buried at Les Vertus, Hautot-sur-Mer. No letters please.

His father remained living at that address until his death in 1957. Donald's mother did not pass away until 1973 in Child Okeford, Blandford, Dorset. Donald had one sister named Margaret, with whom their mother was living at the time of her death in 1973. Margaret married George Derek 'Dick' Harthan in 1951 and they both worked at the Bryanston Schools in Dorset. Margaret passed away in May 2010 without any descendants it appears.
Compiled by Dennis Burke, 2022, Dublin and Sligo. With the assistance of Geoff Copley and the community in Child Okeford & Blanford.