Fairey Swordfish, Blacksod, Mayo. June 1944
Friday, June 23rd, 1944 witnessed one of the many largely uneventful foreign aircraft landings of the war. Many of the wartime incidents would see an Allied aircraft land in a field or on a beach with no damage. Following rest for the crew and most likely refueling for the aircraft they would be allowed to depart under their own power under the determination by the Irish authorities that they were on a 'non warlike duty' at the time of the landing. That was pretty much the long and the short of what occurred in this instance.
The Army authorities in their report recorded that an aircraft was found to have landed in a field on the Blacksod to Belmullet Road. The location was also noted as being some 6 miles north of the Coastwatching Service Look Out Post at Blacksod and close to the spot where on 15 April 1942 an RAF Hudson had made a similar emergency landing. The story of Hudson FH263 is told here on another page of the website. The Hudson having been damaged was forced to make a more undignified departure from the area.
The crew of three men on the aircraft told the authorities that they were flying on a training exercise and had become lost, forcing them to make an emergency landing. Their landing took place around 13:30 on the 23rd and the crew were accommodated locally until the next day when they took off again at 15:00 hrs. The aircraft was a Fairey Swordfish torpedo bomber, an outmoded prewar Royal Navy aircraft which had found a new lease of life flying convoy escort missions from small escort carriers. The serial number of the aircraft was recorded in Irish documents as HF609. Checking this serial number reveals that this was allocated to a Vickers Wellington bomber. Production batches of Swordfish with similar serial included a batch of 400 airframes built by Blackburn under the serials HS154 to HS678. Checking the history of aircraft HS609 shows that it was a Swordfish II, delivered in April 1943 and after assignment to a number of other units was allocated to 836 Squadron based at Maydown, County Derry, Northern Ireland, in December 1943. It served with A Flight of that Squadron from April to June 1944 when it was sent to 744 Squadron also based at Maydown. It returned to 836 Squadron later in the year and met a watery end when it was knocked off the deck of HMS Empire McColl by another Swordfish on 11th December 1944. There were no crew on board at the time and the crew of the offending aircraft, Swordfish NE865 were picked up by a nearby destroyer. 836 Squadron of the Fleet Air Arm was based at Maydown near Derry and became one of the largest ever units in any air force. It provided small flights of aircraft for up to 19 escort carriers.
The three crew gave their names to the Irish Authorities and it has been possible to learn a little more about them and their wartime service. The families of all three men were contacted and the Bank's family were able to add some wonderful detail to the story via their fathers unpublished memoirs.

William Gordon Coates was born in 1922 in Conway, Wales. He suffered at least two further mishaps during this period, having Swordfish LS158 crash while landing on H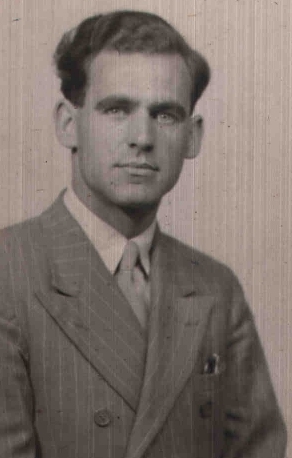 MS Empire McColl with 836 Squadron the month before the landing in Ireland and in August 1945, Grumman Wildcat FN232 ground looped while landing. That aircraft was assigned to 700 Squadron, Fleet Air Arm at this time. In June 1947 William is found to have been assigned a Royal Aero Club Aviators certificate with the profession of Flight Test Observer. During this time, his name can be found published in the London Gazette government newspaper as progressing through the ranks of the Royal Navy while also having a temporary commission as an officer in the Royal Air Force. In the later part of his career he served as an Air Traffic Controller on board carriers, HMS Hermes being one. He retired from the Navy in 1972. It appears that he was known as 'Hank' Coates during his service career. He passed away in March 2008 in Somerset.

James Geoffrey Banks was born in August 1921 in Dimple, Lancashire, to Robert and Robina Banks. His name appears in the Royal Navy Lists during t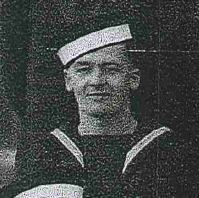 he war as a Royal Navy Volunteer Reserve observer. During his wartime service, he was posted to 836 Squadron and later in 1945 to HMS Urley It appears that after the war James was a school teacher in Bolton, Lancashire. Later he would become an actor, appearing in many well known British sitcoms and dramas as well as in feature films.

In his unpublished memoirs he relates how they were launched from the HMS Empire McColl during a brief gap in cloud and fog, only to find that the weather closed in immediately and prevented them from finding the carrier again and sending them on a worrying flight towards land.

He passed away in 2008.

Selwyn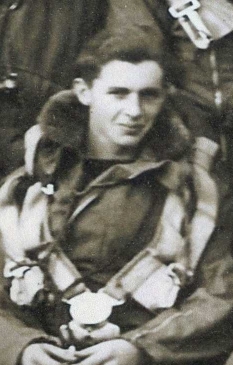 Roach. aged 20 at the time of the above incident came from Swansea in Wales. Son of George and Laura Roach, he was born in 1924, the third of three brothers. He married his wife Joan in 1952 in Surrey. Selwyn passed away in 2002 in Swansea.

He is remembered by his niece who supplied the above photograph of Selwyn extracted from the photo below with unknown members of his unit. This may have been taken at RNAS Maydown but could just as easily be at any other station he training or served from.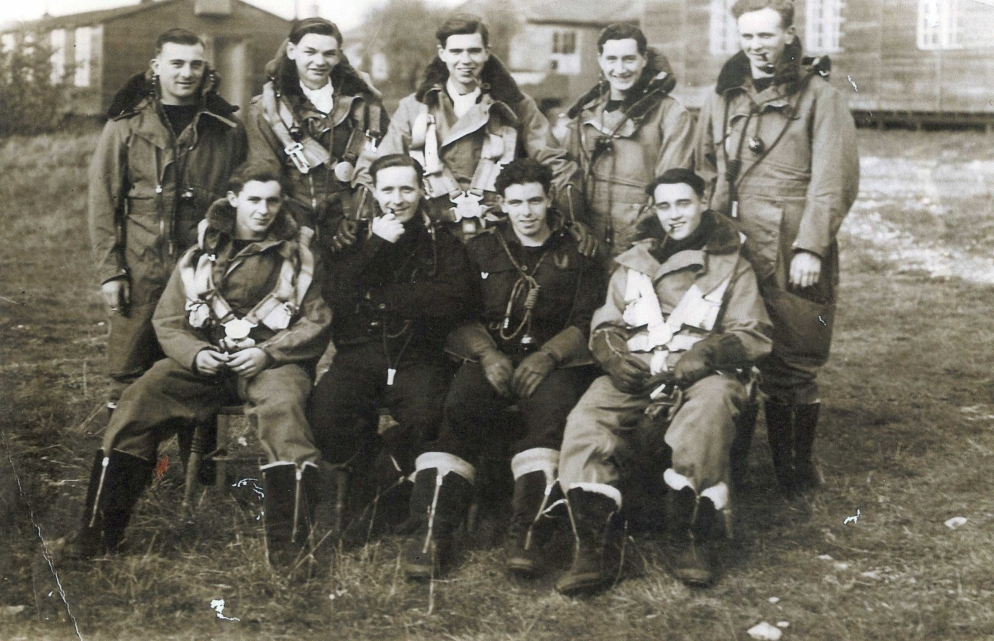 Compiled by Dennis Burke, 2017, Dublin and Sligo. With thanks too the Coates and Banks families and M Powell and Roach family.