Handley-Page Halifax LK704, 518 Squadron, Donegal 1944
On the 23rd of January 1944, eight young airmen took off on an early morning flight out over the Atlantic Ocean to undertake a Meteorological reconnaissance mission. Twelve and a half hours later, the flight would end on the sea cliffs near Bundoran in County Donegal, Ireland.
The Irish Army Archives in Dublin hold a file on the aftermath of the crash. These contain reports from the locally stationed members of the Irish Army who were required to attend the crash site and report back to headquarters in Dublin. The nearest Army post was the base at Finner Camp only about two miles away. These describe how two ladies out walking were startled by the appearance of a low flying aircraft that afternoon. The description indicates that the aircraft passed low over the coast at this point, turned and flew back out to sea. It turned again and flew back towards the coast this time smashing into the cliffs at about 18:40 hrs.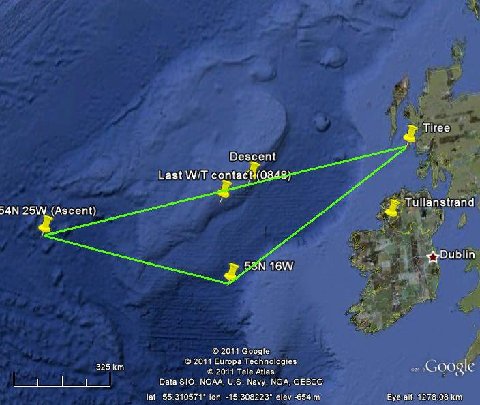 The crew on board this aircraft, a large Handley Page Halifax Mark V, powered by four Rolls Royce Merlin engines were eight men from England and Canada. They were serving with the Royal Air Force's 518 Squadron based at Tiree in Scotland. 518 Squadron was one of the hard working Meteorological reconnaissance units tasked with flying out over the Atlantic to take weather readings to aid the Allied war effort. This particular mission was code named MERCER, a regular flight involving a triangular pattern flight out over the Atlantic, turning twice and returning to Tiree. Peter Davies, avid researcher of RAF Meteorological operations plotted the basic map of a standard MERCER flight in the image at left. It was noted by researchers that the aircraft was off track already on its last reported position only two hours after take off. This assumes it was a standard MERCER flight and that the old records are not in error. A standard MERCER flight would take between 9 and 10 hours but there is no mention in the reports of any concern about the aircraft being late returning. Meteorological records available record that the air was extremely unstable on 23 January with thunderstorms and snow/sleet showers reported over coastal areas of Ireland and Scotland.
And who were these young men, the crew of Halifax LK704?

W/O Lloyd Joyce UPSHALL R/127754 + RCAF, 1st Pilot; Aged 24
Son of Neil McLean Upshall and Hilda May Joyce Upshall, of Toronto, Ontario, Canada
F/O Clarence Loree SCOTT J/20119 + RCAF 2nd Pilot, Aged 21
Son of William Clarence and Sue Loree Scott, of Nanton, Alberta, Canada; husband of Mary Scott (nee Mitchell).
F/O Norman Glyn GZOWSKI J/25335 + RCAF, Navigator, Aged 24
Son of Norman G. and Marguerite Gzowski, of Cleveland, Ohio, U.S.A.
F/O Vladimir ADAMIC J/25181 + RCAF, Wireless Operator/Air Gunner (WOp/AG), Aged 27
Son of Paul S. Adamic and Christina Adamic, of Edmonton, Alberta, Canada.




F/O Frederick Edward DAWSON J/25182 + RCAF , Wireless Operator/Air Gunner; Aged 19
Son of Charles Edward and Alyce Brock Dawson; husband of Marion Aileen Dawson, of Calgary, Alberta, Canada
W/O Frank ASH 1375269 +, Wireless Operator/Air Gunner (WOp/AG), Aged 28
Son of Arthur and Agnes Ash, of Streatham, London.
Sgt Frederick Lewarne Eric HUSSEY 1800648 +, Flight Engineer; Aged 20
Son of Frederick Guy and Dorothy Kathleen Hussey, of St. Albans, Hertfordshire.
Sgt Donald Parr HEWITSON 1867399 +, Meteorological Observer, Aged 19
only son of Charles Frederick and Elsie Catherine Hewitson, of 42 mayfield Road, Boldmere, Sutton Coldfield.
The bodies of only six of the men were recovered after the crash. The 2nd pilot F/O Scott and Navigator F/O Gzowski were never recovered and their names are engraved on the walls of the Runnymede Memorial in Surrey. The other three Canadian's remains were recovered. Dawson and Upshall were buried in the Irvinestown Church of Ireland Cemetery in County Fermanagh, Northern Ireland. Adamic was buried nearby in the Catholic Cemetery plot. They were all buried on January 27th, 1944. The youngest member of the crew, Hewitson, was returned to his native Sutton Coldfield and lies buried in Boldmere. Finally, Sgt Hussey and W/O Ash were laid to rest in the Military Cemetery at Brookwood, England
Files found among the records of the five Canadians contain official Air Force documents reporting the service's investigations and recommendations following the terrible crash. The outcome of the investigations were that no one person was blamed for the crash. Recommendations were however made regarding equipment which needed to be fitted to aircraft undertaking these missions. Indeed, we see in these reports that this was not the first time some of these issues were raised. The Group, Station and Coastal Command officers who sat on the board of inquiry were particularly perturbed by the fact that a young non commissioned officer on only his first sortie with the unit should have been made Captain of the mission over an officer with more flying hours. The records show that W/O Upshall had more hours on the Halifax having been posted to 58 Squadron in July 1943 based at Chivenor. F/O Scott had more time overall on all aircraft types but less on the Halifax. The records state it was W/O Upshall's first operational sortie with the unit. He had arrived in the UK in January 1943 and his first operational posting was to 58 Squadron, where he flew as second pilot for six months. During this posting he was injured in action as he was admitted to the base hospital on 2 August 1943. On that date, he was flying as second pilot to F/O A I Sladen in Halifax BB276 on a "Musketry" anti submarine patrol when they found a group of three German destroyers being shadowed by other RAF patrol aircraft. The German vessels engaged the aircraft resulting in slight damage to the aircraft but also the wounding of Lloyd Upshall in the chest. He was admitted to Station Sick Quarters but released that day after treatment. He does not appear listed on operational sorties for the remainder of the month and went on a few days leave at the end of the month. He did return to flying with P/O Sladen on 18th September 1943 and flew throughout the months of September, October and November.

In early December Upshall was posted to the Meteorological Conversion Unit (MCU) based at RAF Tiree. It was here at the MCU that the crew of LK704 likely met for the first time. The MCU would have taken airmen from the various trades, pilot, navigator, engineer, gunner, radio operator etc and formed them into working crews. The other four Canadians aboard LK704 had all arrived in England on the 1st September 1943. After a waiting period awaiting orders, they were all posted to the MCU on 30 November 1944. From there they were posted on January 1st, 1944 to 518 Squadron. Without seeing the Squadron Operations Record Book, it might be assumed that Hussey and Ash also joined the crew at the MCU.
The bodies that were recovered were sent across the border in an RAF ambulance on January 24th. What remained of the aircraft that could be reached was salvaged by Army personnel on the 27th and 29th of January.

Frank Ash was not the only member of his family killed in the war. His brother Richard Derrick Ash was posted missing in 1942 while flying with 77 Squadron, Bomber Command. They are photographed below with their mother in 1940 or 1941. Frank's niece was kind enough to provide this image. Frank is pictured at right while her father Richard is to the left of their mother.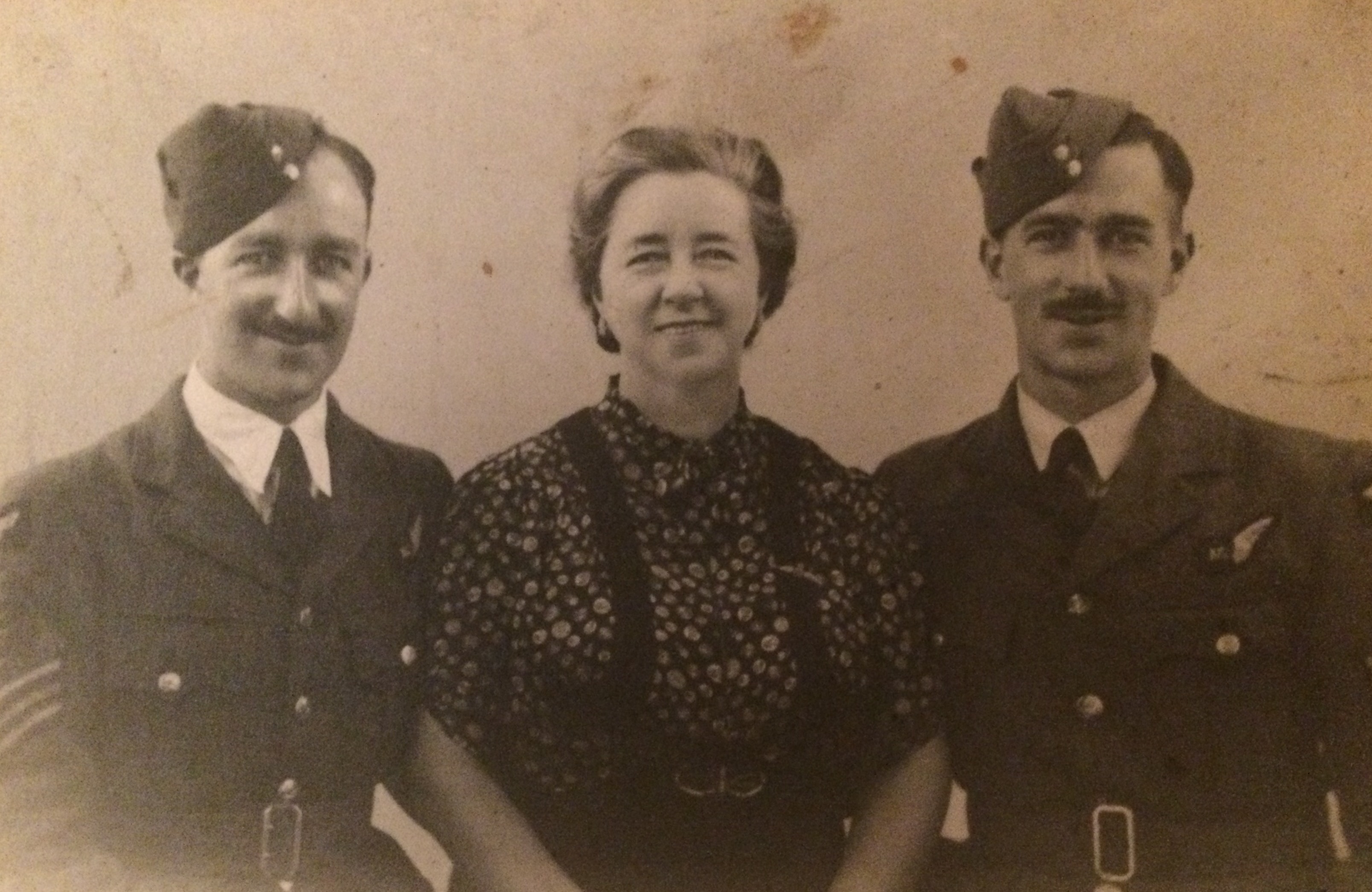 Donald Parr Hewitson aged only 18, was the only child of Charles and Elsie Hewitson of 42 Mayfield Road, Boldmere. Their local newspapers, the Birmingham Daily Post and Birmingham Mail recorded his death and later burial. His funeral was celebrated at St Peters Church, Maney. His photo above was saved by his Aunt.


The Tourist and Community website for the town of Bundoran carries a wonderful article about the crash with additional crew photos and more details from the Irish Army's reports. It can be visited by clicking on the image below.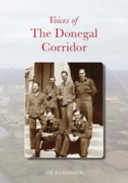 Below can be seen the memorial stone raised by the Adamic and Scott families with the aid of Breege McCusker and Joe O'Loughlan in 2002. Joe dedicates a full chapter of his book, "Voices of the Donegal Corridor", published in 2005 to his contact with relatives of the Adamic and Dawson families and the raising of the memorial stone pictured below. Joe can be found via his website, www.joeoloughlin.co.uk.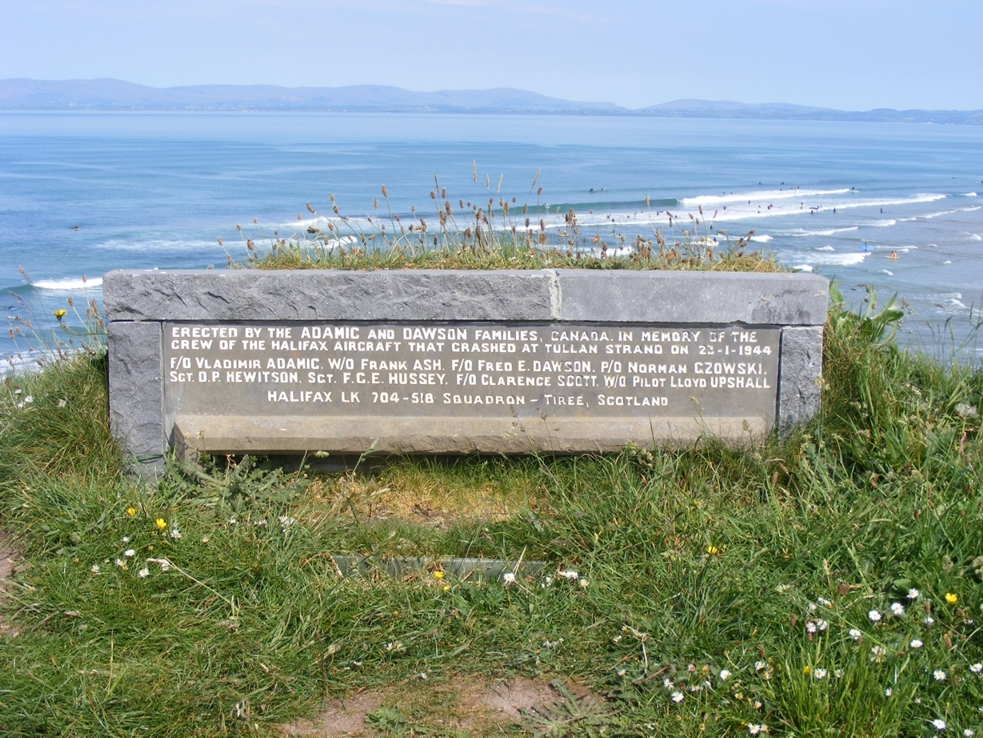 Sources Irish Army Archives Files, Cahal Brugha Barracks.; The RCAF Service files of Gzowski, Upshall, Adamic, Dawson and Scott, received from the Library and Archives Canada (LAC).; Voices of the Donegal Corridor, Joe O'Loughlin; Gzowski, Ash and Hussey families.; Mr D Champion for wonderful assistance in the Canadian LAC; Commonwealth War Graves Commission database www.cwgc.org, Discoverbundoran website and

Compiled by DENNIS BURKE from sources listed above, Jan 2021.