Consolidated Liberator IIIA, LV341, off the Coast of Donegal. August 1942
This article relates to an RAF Liberator which was lost of the coast of Donegal on the 13 August 1942. This loss did not involve the Irish Authorities to any extent but it is included in this project due to to its proximity to the shore and its previous inclusion in other works. For this reason there is no related file in the Irish Military Archvies.
The tragic story of the crash of Liberator LV341 is recounted on the BBC WW2 People's War website by Peter Clare, son of the Flight Engineer, Seymour Clare. The story can be read by clicking on this link to the BBC webpage -

Thursday 13th August 1942: 120 Squadron RAF Coastal Command by Peter Clare.
The story can also be found in the book Battlefield Bombers: Deep Sea Attack and seems to be told from the point of view of Sgt's Gordon and George.
The crew of the aircraft were those airmen listed below. They had all flown for various lengths of time with 120 Squadron, with the Air Gunners being the core long serving part of the crew. They had served with various aircraft captains during their time.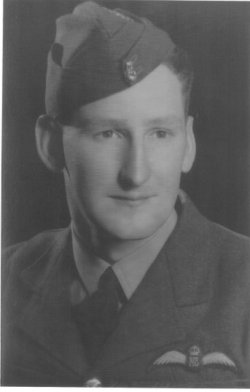 P/O Victor Dennis JAMES NZ40976 RNZAF (Pilot)
Missing in Action, Commemorated on the Runnymede Memorial. Son of Dennis Reginald and Mabel James, of Middlemarch, Otago, New Zealand he was born in 1916. He married Gladys Spiers, of Salcombe, Devon in the second quarter of 1942 only to be lost some months later. He had been promoted to Pilot Officer from Warrant officer in May of 1942.
The local New Zealand papers reported a year later of the sad news his mother has recevied, confirming his death.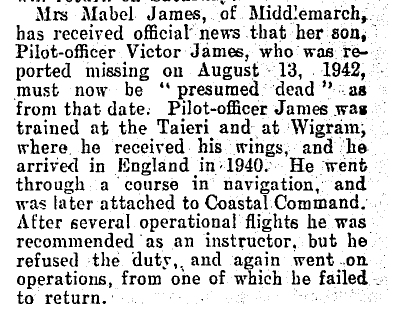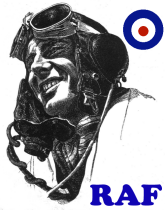 Sgt Hector Vivian Francis ARCHER 1287321 (Second Pilot), Survived the ditching of LV341 but was killed with 224 Squadron when Liberator BZ713 was shot down on 30 May 1943 by German heavy fighters. Son of Francis and Florence Archer of Twickenham. Middlesex and was 32 at the time of his death. His parents lilved at 58 Morley Road The only member of this crew for which we are missing a photo.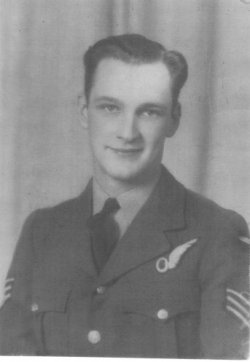 F/Sgt Alfred Burton CRAIG R/50369 RCAF (Navigator)
Missing in Action, Commemorated on the Runnymede Memorial.
He was the son of Gertrude Ellis (Nee Craig, Nee Saunders) and Frank Burton Craig and he came from Kingston, New Brunwick. Husband of Merle Craig, of Renfrew, Ontario, Canada, the couple had married in the December before he shipped out to the UK. Alfred had at first trained to be a pilot but it was determined he would be better suited to the role of Observer, or Navigator. He was posted into 120 Squadron on the 9 March 1942, having arrived in the UK in January of that year. The period in between had been spent at 3 School of General Reconnaissance.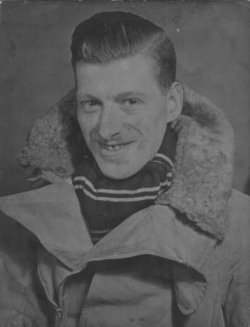 Sgt Seymour CLARE 652303 (Flight Engineer)
Missing in Action, Commemorated on the Runnymede Memorial. Born in 1914, the son of Thomas and Elizabeth Clare, of Etruria, Staffordshire; He had married Nellie Forster in August 1940. Their son, who tells his fathers story above on the BBC website has been a driving force in the remembrance of this crew of young men. He was lucky enough to been able to correspond with his fathers crew mates, Sgt's George and Gordon, and the Watson family.
Seymour name is recorded on the war memorial in Aberdovey, Gwynedd, Wales.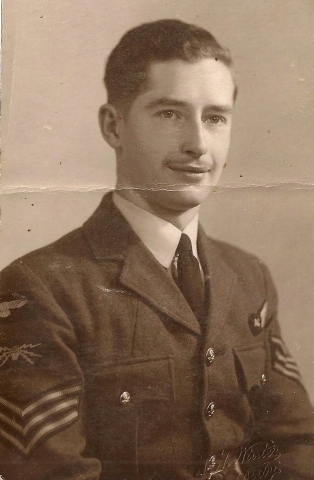 F/Sgt Kenneth Henry WATSON 749427 (Wop/AG)
Missing in Action, Commemorated on the Runnymede Memorial. The CWGC record no next of kin information for F/Sgt Watson and his serial number gives no clues as to where he hailed from. However, the Clare family remained in correspondence with his family after the and the family lived at 3 Burbage Place, Alvaston in Derby. The 1939 register shows his parents, Harry and Winifred H Watson, both born in 1899, living at that address. Kenneth was born in August 1920.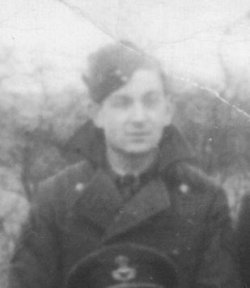 Sgt Peter Francis GEORGE 933499 (Wop/AG)
Survived the ditching and survived the war. He may have been born on 21 April 1922 in Essex to Alice (nee Crucifix) and Geoffrey George. Peter passed away in 2005 in Dorset aged 83. The 1939 register shows him living at home with his parents at 446 Hoe Street, Leyton with Peter working as Junior Auditing accountant.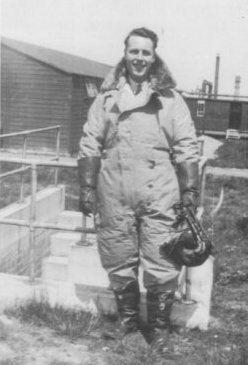 Sgt William Charles GORDON 1023991 (Wop/AG)
Survived the ditching and survived the war. Born in Scotland, he passed away in Rutherglen in 2002. He corresponded with the Clare family after the war.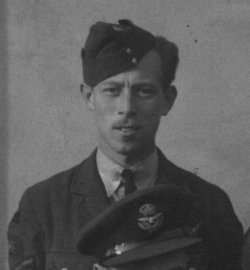 Sgt Frederick Norman HOLLIES 755429 (Wop/AG)
Survived the ditching and survived the war. He was born in 1919 to Jessie and Leigh Hollies and was living with at the time of the 1939 register. His occupation was listed as book binder but his RAFVR service number is marked in teh register margin. Frederick had lost an eye on Dec 13th 1941 while flying a patrol mission with 120 Sqn. His aircraft engaged a German naval trawler and return fire hit him in one eye. He was commissioned as an officer in late 1944 with serial number 183658 in the Administrative and Special Duties Branch of the RAF. He spent the remainder of the war in a training or traffic controll. Frederick passed away in 1999 in Warwickshire. He was the son of Leigh and Jessie Hollies of Dudley, Staffordshire.

His son was kind enough to provide this scan of his log book for that date.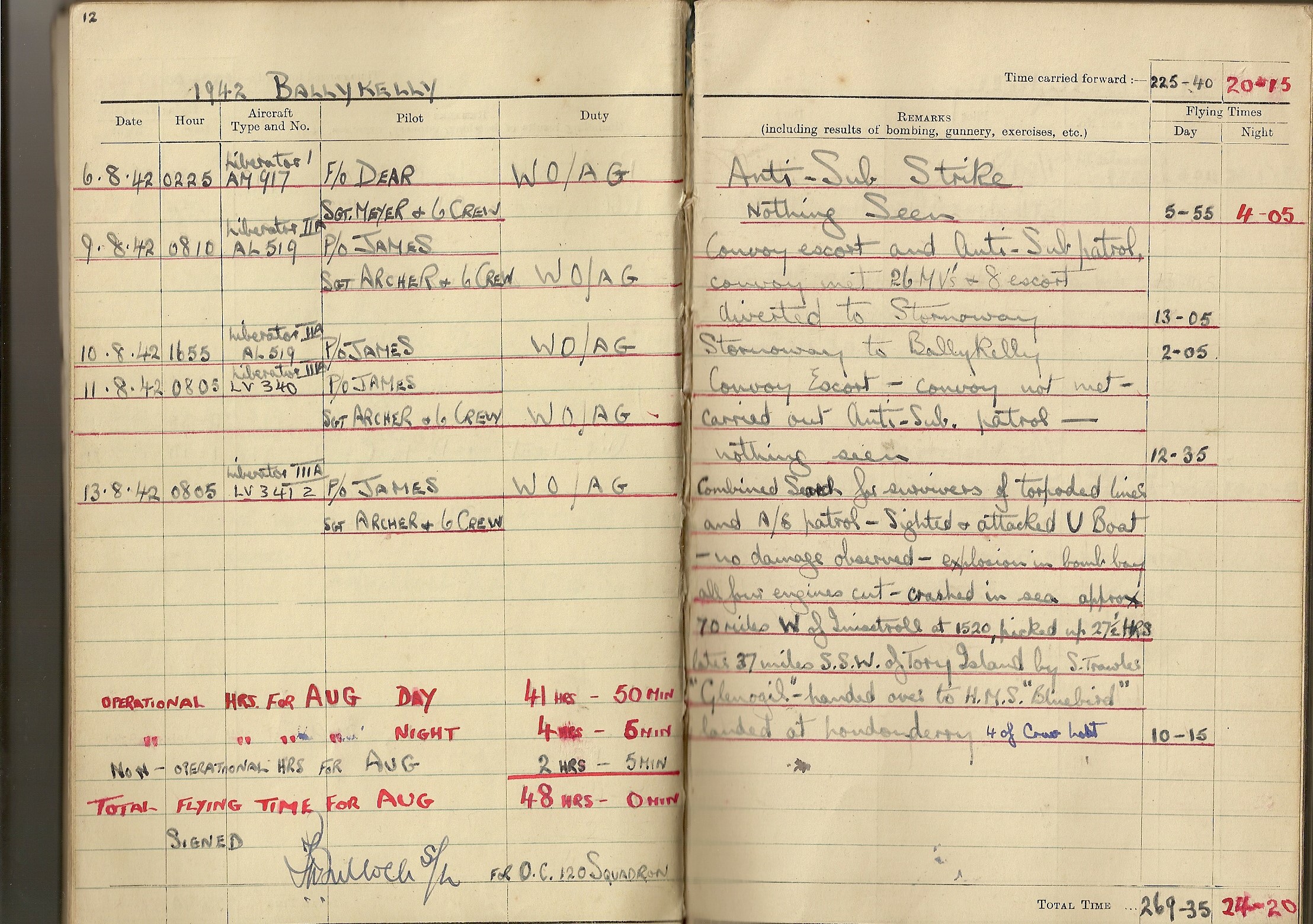 The above photo's were kindly supplied by Peter Clare after his many years of research into his fathers death. Nigel Hollies also provided photos and details of his fathers service.

Compiled by Peter Clare and assembled by Dennis Burke, 2012.