Shorts Sunderland W3977, off Donegal, February 1942

As the 5th February 1942 passed over to the 6th February, members of the Irish Army Coast Watchers service based at three Look Out Post on the Donegal coast reported having seen fire out on the ocean. They were the posts at Rossan Point, No 72 and north east of that, the Dunmore Head post, No. 73 and the Crohy Head Post, No. 74. They each reported a sighting of fire at sea at a point that was 9 miles roughly from Rossan Point and 12 from Dunmore Head. This rough location is shown in the image below, which includes the aircraft's base at Lough Erne.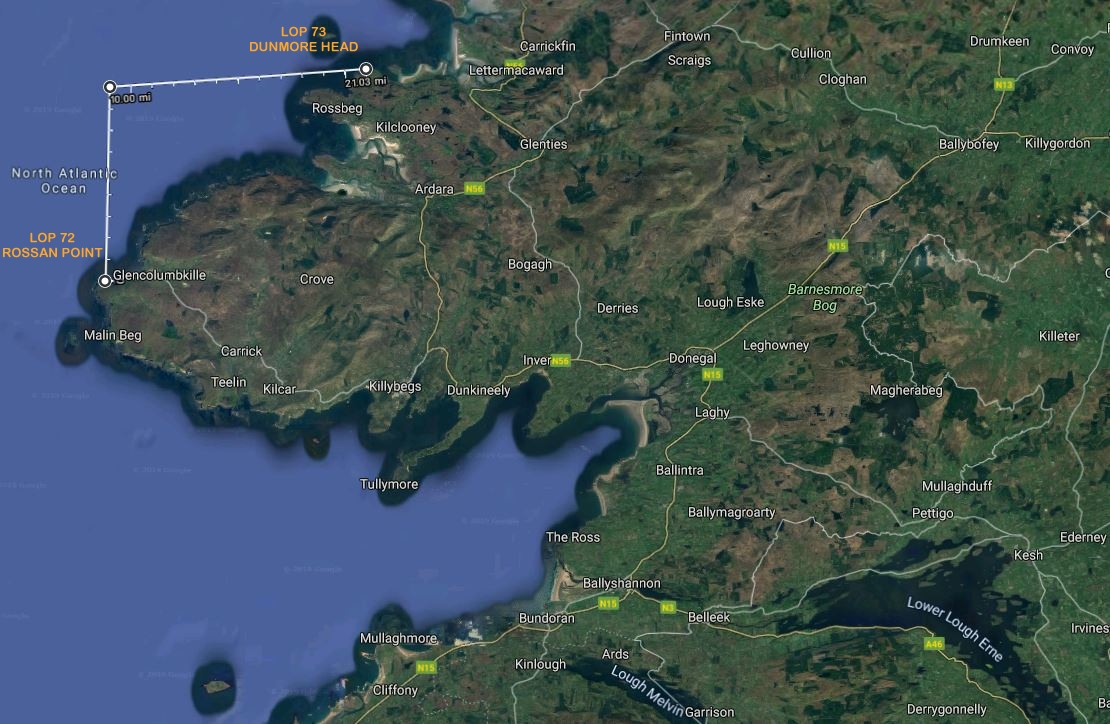 The reports from the Look Out Posts were compiled in Irish Army Intelligence files and in this case also were provided to the Head Quarters RAF Northern Ireland on February 9th by the Irish Government.

Rossan and Crohy Head LOP's had both heard an aircraft, then explosions and subsequent fire on the water. Dunmore Head LOP recorded hearing explosions and what it thought was a ship on fire in the water west of their position. None of the posts recorded an aircraft circling or any distress signals.

The aircraft belonged to 201 Squadron of the Royal Air Force (RAF). The unit and its Sunderland flying boats had moved to the RAF Coastal Command flying boat base at Castle Archdale on Lough Erne in Northern Ireland, during October 1942.


The Operations Record Book (ORB) Summary of Events, the Form 540 recorded the days flying as:
"Q" (F/Lt Smith) took off on a/s escort; it crashed into the sea on the return due to an unknown cause. There were no survivors from the crew of 12. See Form 541 for details.

The Q above refers to the individual squadron identification letter painted on the aircraft body, along side the 201 Squadron codes of ZM.

The ORB Record of Events, the Form 541 recorded in column order:


Date: 5.2.42
Aircraft Type and Number: (Sunderland) W3977
Crew: F/Lt Smith (C), P/O's Bartlett, Smith (P), F/O Kitchin (O), F/Sgts Mason, Clare, Sgts Smith, Rolfe, Jones, Nutt, Jacobson, AC Hopkinson
Duty: A/S Escort
Time Up: 1540
Time Down: Missing
This aircraft failed to return from its mission. At 2250, a message was received at base "Returning to Base. ETA0000. TOO 1930" (1930 probably error for 9.30 p.m). At 0020, ICELAND were in W/T touch with W3977. This was the last communications with the aircraft. At 0215 on 6.2.42, a message was received indirectly from CO. Donegal police that a plane had crashed 9 miles North of RUSSAN (near RATHLIN O'BIRNE) Subsequent search on land (by the Irish Army , and from the air by HUDSON and SUNDERLAND aircraft, failed to find anything of W3977 until a few days later when some wreckage was washed up on to the shore. All the members of the crew had to be posted as missing. No conclusion could be reached of the cause of the accident.

Search's were carried out by two 201 Squadron Sunderland's, ZM-S (F/O Bunting) and ZM-W (F/Lt Raban) during the 6th February. The British rescue boat the Robert Hastie which had been only recently stationed in the neutral Irish port of Killybegs was informed of the sightings off the coast by local Irish police, the Garda. Within an hour of the sightings it put to sea and was in radio contact with the RAF base at Lough Erne. Some six hours after the sightings, the boat reached the spot and proceeded on a search that was to last to the following morning of February 7th, finding nothing.

On the 15 Jan 1942, the names of pilots and observers who where posted in to 201 Squadron from 4 (Coastal) OTU were recorded in the operations record book, including a P/O Smith (pilot) and a Sgt Mason (observer)

The following report from 201 Squadron to headquarters, 15 Group was found in F/O R W Smith 402409 RAAF's service file.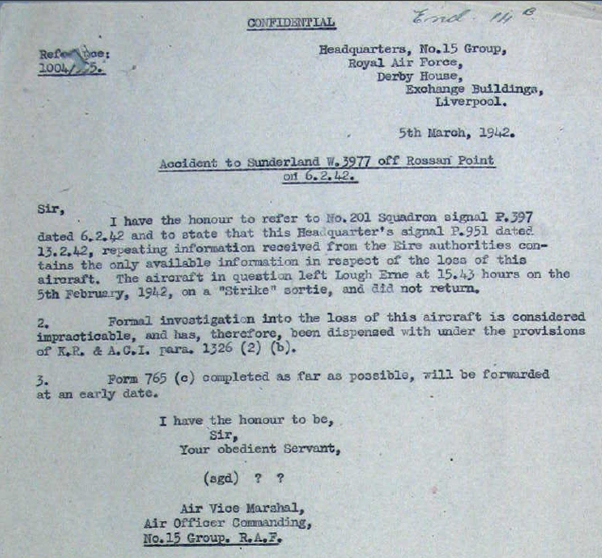 The full crew of the aircraft, a Shorts Sunderland were the following men.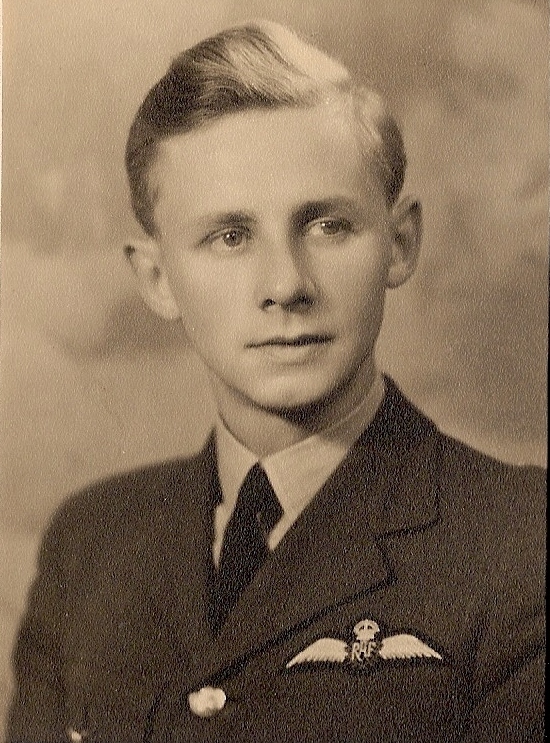 F/Lt Francis Wilfred Smith 41214 +
Son of James Henry and Florence Smith of West Vancouver, British Colmbia, Canada. He was husband of Rhoda Mary Smith, of Leigh-on-Sea, Essex.
Listed as Captain of Sunderland W3977 at the start of months, Nov - Dec 1941, Jan and Feb 1942.
September 1941 sees him flew a number of missions in Sunderland T9077, but none of the 6th Feb 1942 crew members from are noted in any crew listed in this month's entries. On the 1st and 2nd of October, he flew transport missions with personnel from and too Sullom Voe. Flew two missions on 15th and 16th October 1941 but no recorded operational missions in November 1941 but flew almost all of the operational missions for the Squadron in December 1941, a total of seven out of eight. He flew four of 201 Squadrons total of five operational missions on the 1st, 2nd, 8th and 29th January. The latter with F/O Kitchen. Only three names from each crew were typically mentioned in the ORB at this time. On the 26th January 1942, he flew night time training flights. The 3rd of January 1942 had seen him acting as third pilot on an SE Test in ZM-S.


It is believed he must have been posted in to the Squadron around June 1940.


The story of F/Lt Smith is told on Mike Curtis', website, Deadlines, named for a family history book he wrote which described having found an unnamed photo in his relatives belongings.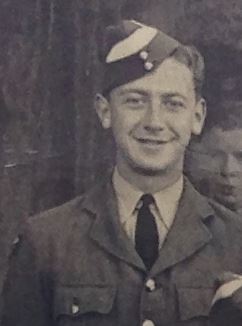 P/O John Percival Bartlett 64304 +
John has no age or next of kin details mentioned on his Commonwealth War Grave Commision (CWGC) register entry.

Through contact with relatives and research on his name, it was possible to determine that he was the eldest son of Idris and Irene Bartlett who lived in Pontyclun, Wales. He was born in 1921. His notice of promotion to Pilot Officer appeared in the London Gazette of 16 May 1941.

His name appears in the 201 Squadron ORB in just three places prior to the mission he was lost on.
3 Jan 1942: ORB reports he was attached to Leachurs for BAT course and returned on the 11th or 12th January.
He flew a training mission with another crew on ZM-Z on 20th January 1942 and with yet another crew on the 26th January. No clear mention in ORB of him prior to January 1941.


It turns out that John had very recently married, in the last quarter of 1941, to Shirley Hale, while he was still stationed in Pembroke Dock.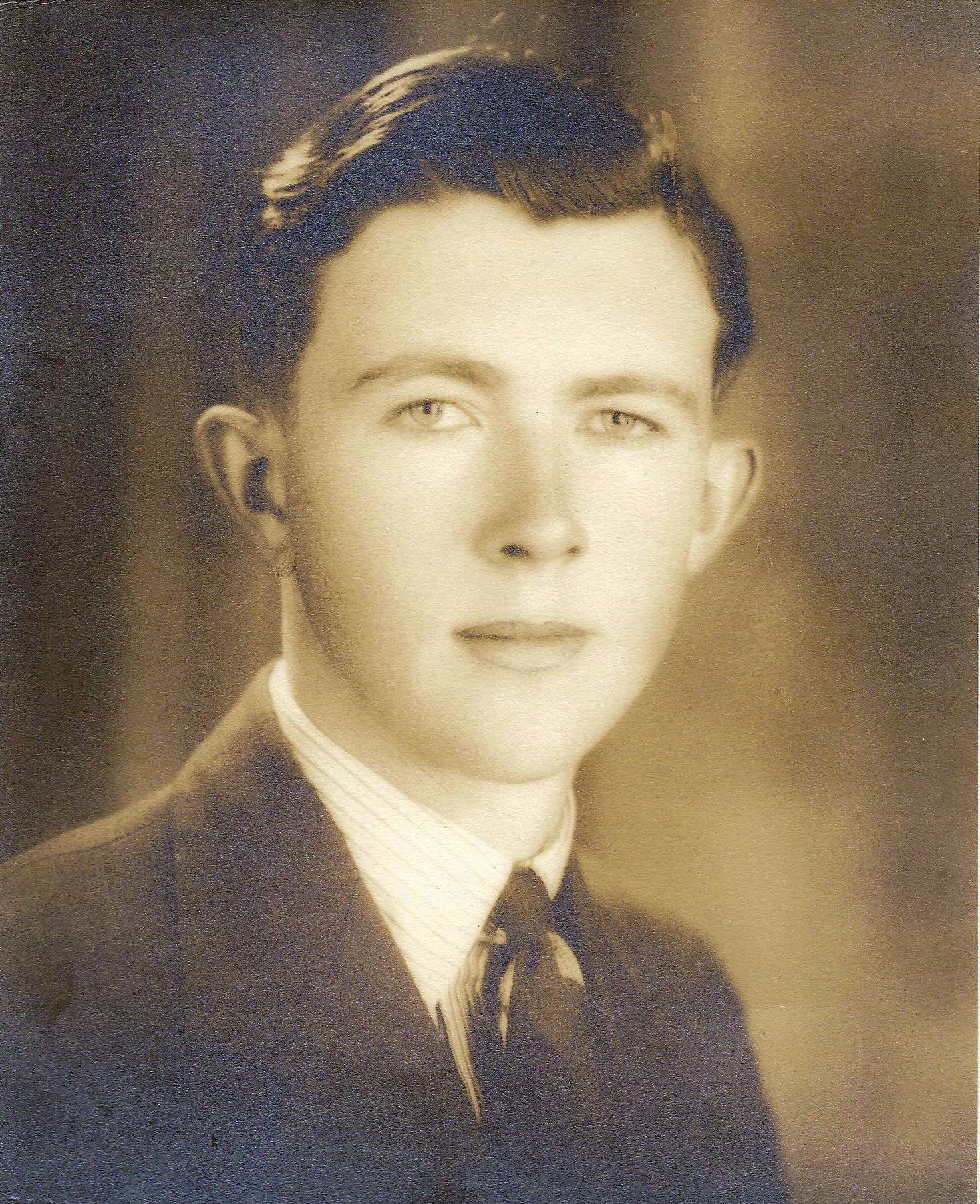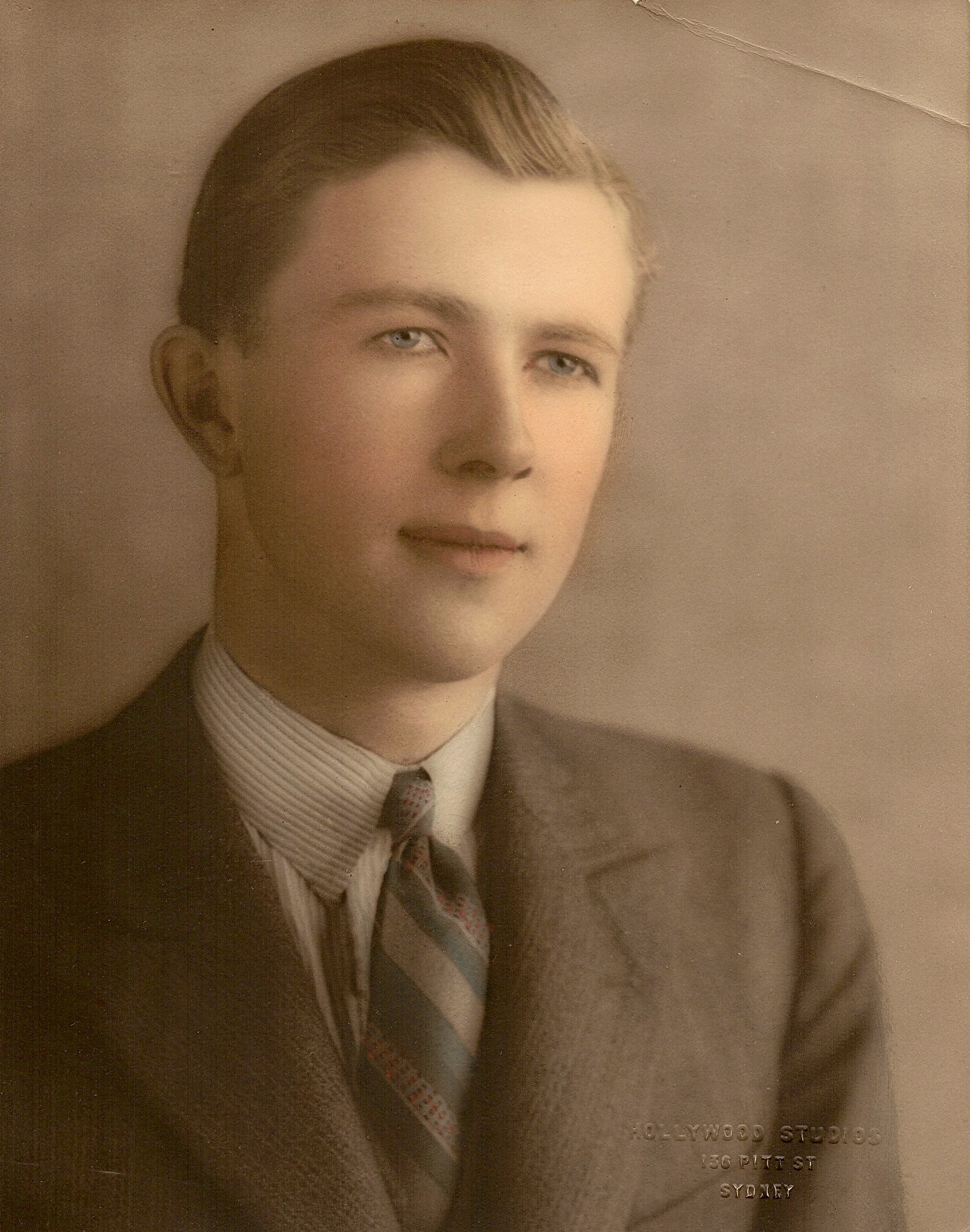 F/O Rodney Wyben Smith 402409 + RAAF
Rodney was born in February 1918, in Sydney, New South Wales, Australia, the son of Vivian Wyben Smith and Meta Victoria Smith, of Binnaway, New South Wales, Australia.
As Rodney's service records are easily available to obtain access to on the Australian National Archives, it is possible to trace his entire short wartime experience.

He enlisted in August 1940, at the time listing his occupation as Pastoralist, he was then living on his parents farm near Binnaway, just under 200 miles from Sydney.

Rodney embarked in Sydney on 4 Dec 1940 and sailed for South Africa, where upon arrival he was transferred to Initial Training Wing at Kumalo in Bulawayo, . He then progressed though numbers 21 Elementary Flying Training School (EFTS) at Kumalo and 26 EFTS at Guinea Fowl, Gwelo in what was then Southern Rhodesia. During his time training here he was commissioned as an officer.
Another posting for training was to 1 School of General Reconnaissance

He arrived in the United Kingdom in August 1941 at 3 Personnel Reception Centre, then was posted to 4 Coastal Operational Training Unit ((C) OTU). A short time was spent here learning the ways of the Sunderland before his posting date of 7 January 1942 to 201 Squadron.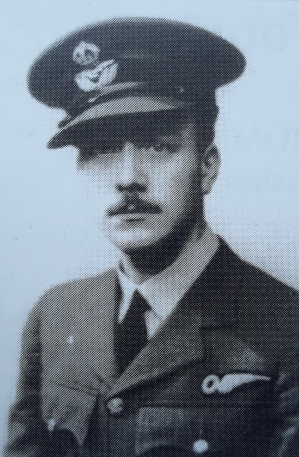 F/O Henry Kitchin 60778 +
Son of Henry and Sarah Arm Kitchin; husband of Emmaline Kitchin, of Reading, Berkshire.

ORB: 11th or 12th January 1942: He returned from RAF Manly, from Bombing Leaders Course.
No noted mention of him on the ORB before the 9th. On the 9th October 1941, he was the commanding officer of the main body of the Squadron during their movement from Sullom Voe to Castle Archdale.
He flew one recorded mission on the 5th December 1941 and one more on 29th Jan 1942 with F/Lt F W Smith. Nothing else noted for either month. He flew one mission on the 21 Nov 1941 under F/Lt Spink.
His daughter very kindly provided a photo of her late father.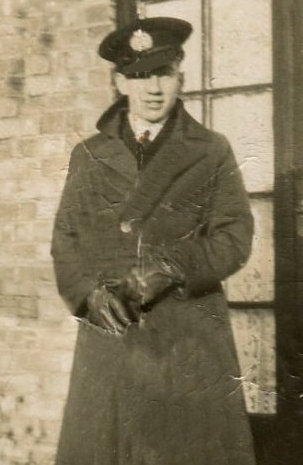 F/Sgt Harold Stanislaus Mason 580829 +
Son of Charles and Margaret Mary Mason, of Monkseaton, Northumberland. Born in 1917 in Tynemouth district.
Appears that he was only posted in as an Observer from 4 O.T.U. on the 15th January, along with P/O R W Smith RAAF.



There is no mention of any of the following enlisted men in the 201 Squadron ORB apart from their deaths. It was typical at this time in RAF ORB's for only the postings and movements of officers to be specifically recorded but in many units the person responsible for the ORB would record all names on board for each flight.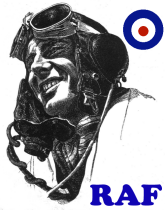 F/Sgt Norman Clare 644121 +
Norman was the 20 year old son of Thomas and Jane Annie Clare, 10 Church Hill, Ullenhall, Henley in Arden, Birmingham. Postwar, his parents must have moved to Matlock, Derbyshire which is the location recorded on the CWGC record. Norman's birth was registered in Manchester.
It is thought that he was an only child since no siblings have been identified.
His father was a gardener by trade.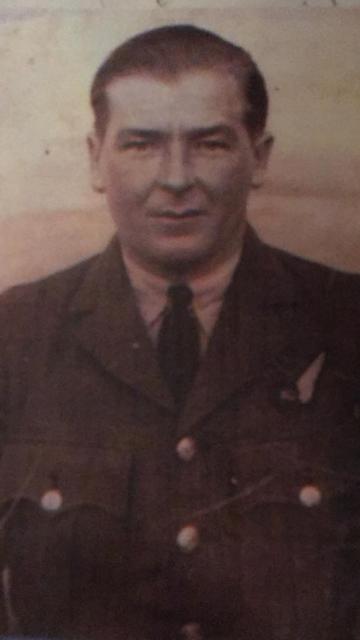 F/Sgt John Frederick Charles Smith 526315 +
Son of Frederick and Polly Elizabeth Smith, of Swansea. He was born in in that town in 1915.

He had been working for Hebblethwaite & Wilson in Swansea in late 1935 when he enlisted and joined the RAF as an Aircraft Hand . His first posting, from 1936 to early 1939 was with 228 Squadron at Pembroke Dock, followed by deployment with the unit to the Mediterranean. He would follow the Squadron back and forth from the Mediterranean theater during 1939-1941, finally being posted to RAF Mountbatton in June 1941 followed by his fateful posting to 201 Squadron in September 1941.

During the period 1936 to 1940 he served as a flight mechanic and then in 1938 seems to have undergone air gunner training, with the promotion to Flight Sergeant in December 1940 with the trade of Fitter, Engines, Grade II

During his time with 228 Squadron he may have worked on a variety of large biplane flying boats including the Singapore, Scape, London but mainly the Supermarine Stranraer until they took on Sunderlands in late 1938.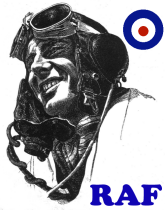 Sgt Arnold Alfred Rolfe 1255057 +
Husband of Marie Louise Rolfe, of West Kensington, London.
Arnold was one of a number of siblings born to Arnold and Nellie Rolfe. He and Marie had married only in early 1940 in Hammersmith, London.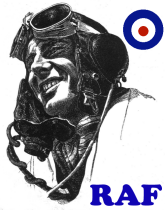 Sgt Hugh Jones 517519 +
Son of Robert and Ann Jones; husband of Dorothy Blodwyn Jones (nee Phillips), of Pembroke Dock.

It is thought that he also had married very late in 1941, with his marriage being registered only during the third quarter of the year.
It is not yet clear where Hugh himself came from as neither he nor his parents can be easily found on the 1939 register and other sources.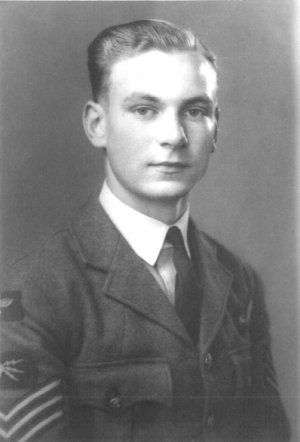 Sgt Kenneth Charles Nutt 553975 +
Son of Stephen Charles and Mary Louise Nutt, of Surbiton, Surrey.


Kenneth's brother, 19 year old Peter Norman Nutt 639538, also an RAF Sergeant airman, had similarly gone missing on the 15 May 1941, flying with 97 Squadron.

The names of Kenneth and Peter remain commemorated on the Runnymede memorial.

Tragedy for the Mary and Stephen was not finished, as first of June 1942, their third son, James Arthur Nutt 581294, was shot down and killed in action, also with Bomber Command. His remains at least were recovered for burial and lie in Rheinberg war cemetery. With only one son buried, their parents were at least able to record all three names on Jame's headstone from the CWGC.

IN MEMORY OF JIMMY, AND HIS TWO BROTHERS, PETER AND KENNETH, MOTHER, FATHER AND GEOF.


The family of Kenneth's former sweet heart were able to provide a number of documents received by the family after the death of Kenneth and his brother.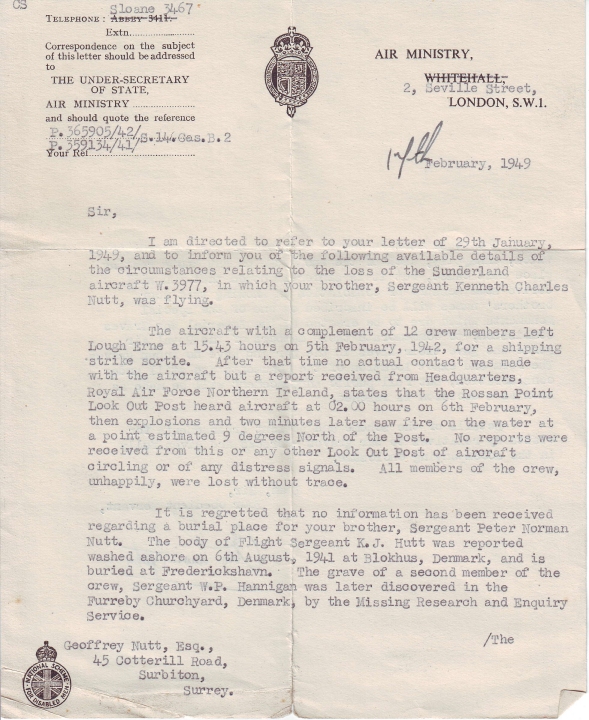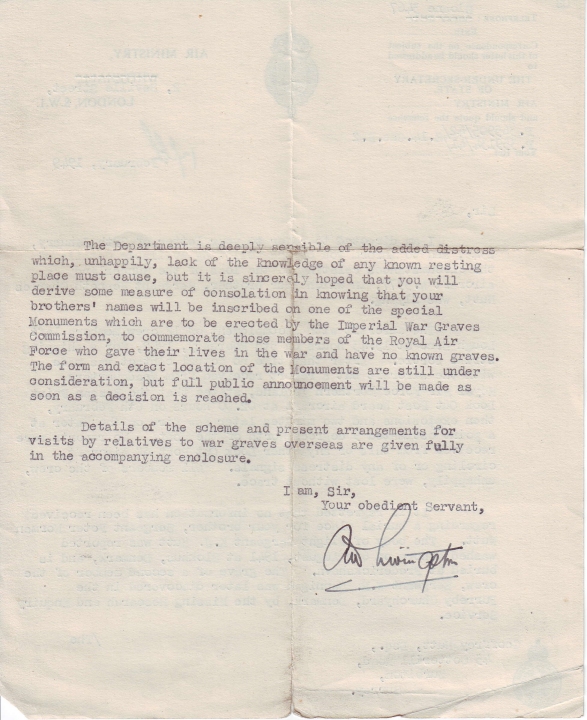 The following letter was also sent to Kenneth's father by the chaplain in Lough Erne, when he had heard of the loss of the three brothers.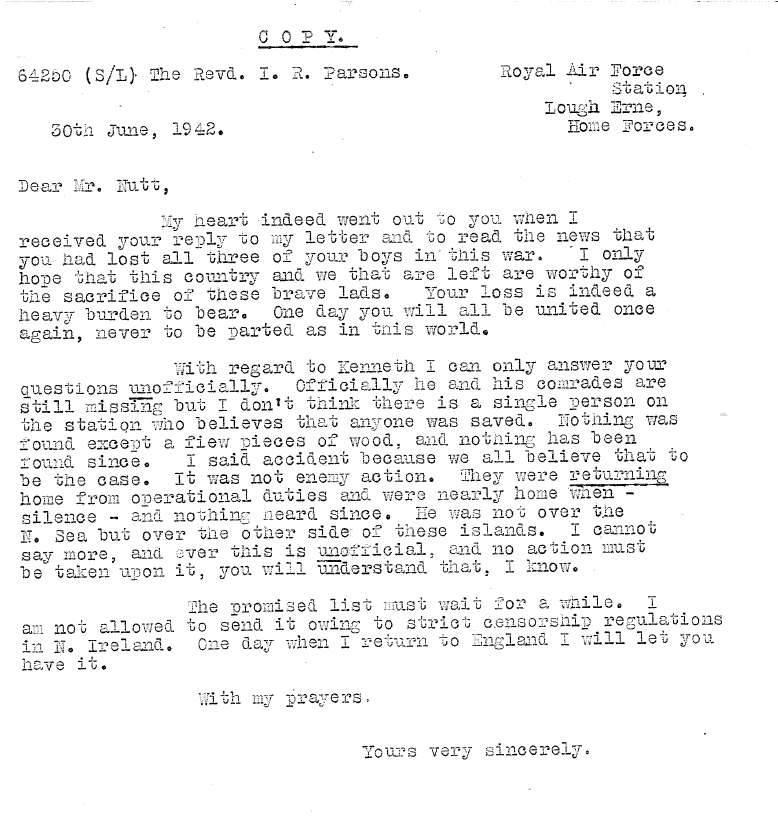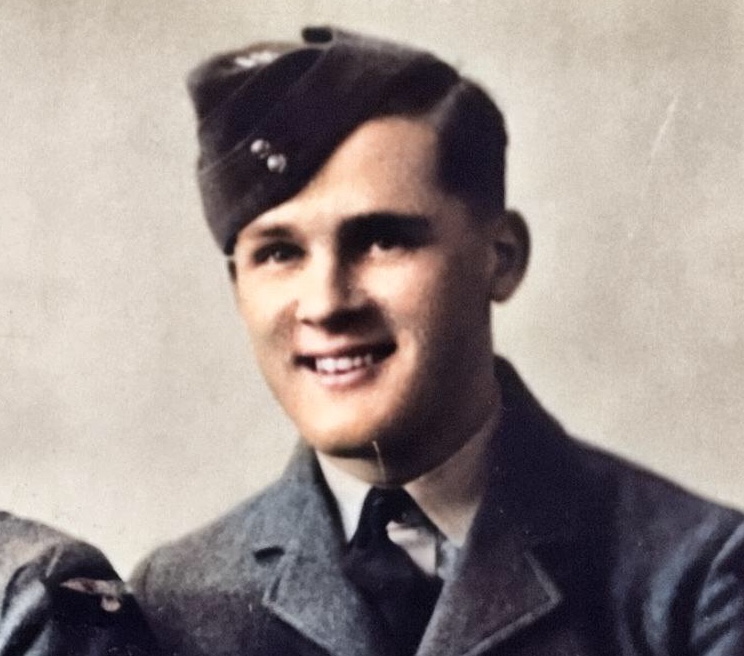 Sgt Gordon Walter Eric Jacobson 552466 +
No CWGC details
Son of Lydia (Nee Vane) and John E Jacobson of Great Yarmouth.

Gordon's flying log book was returned to his family after his disappearance and shows that the flight on 6th February was in fact, like other members of the crew, his very first operational mission with the Squadron, having flown one training flight before hand.

His photo above, from his nephew, shows him with his father and brother in law, Bernard Lilly, who himself served as an RAF engine fitter during the war (center). John E Jacobson had been recalled to Royal Navy service during the war.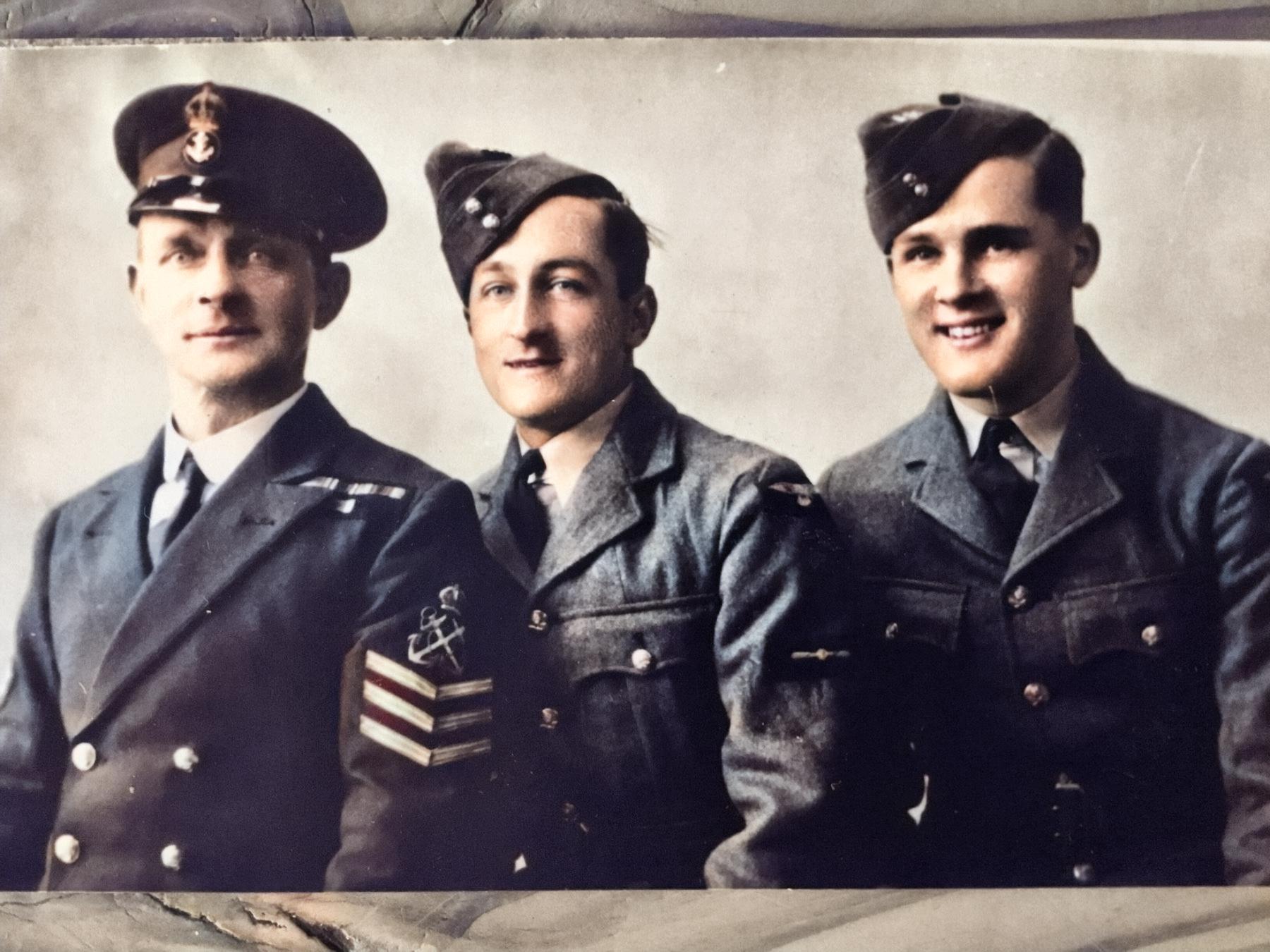 Gordon is one of the only enlisted men that we know full service of thanks to his nephew having shared his flying log book.

This records that Gordon qualified as a Wireless Operation Mechanic (WOM) Air Gunner after instruction at No 2 Air Gunnery School, RAF Dalcross, Scotland, between 14 Sep and 10 Oct 1941. Flying training here was conducted in the Boulton Paul Defiant in the course of just 13 flights totalling eight and a half hours.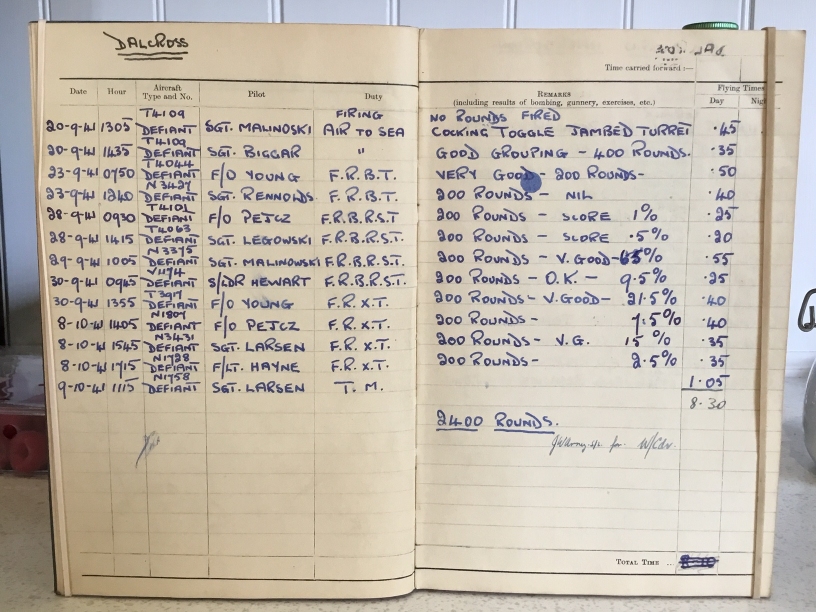 He was posted next to no 4 (Coastal) Operational Training Unit at Invergordon, with first flying being on the 25 Nov 1941. This flying training took place with at least 8 different pilots and on four different aircraft types, the Consolidated Catalina, the Saro London, the Lerwick and Shorts Sunderland. This training completed on the 31 Dec 1941.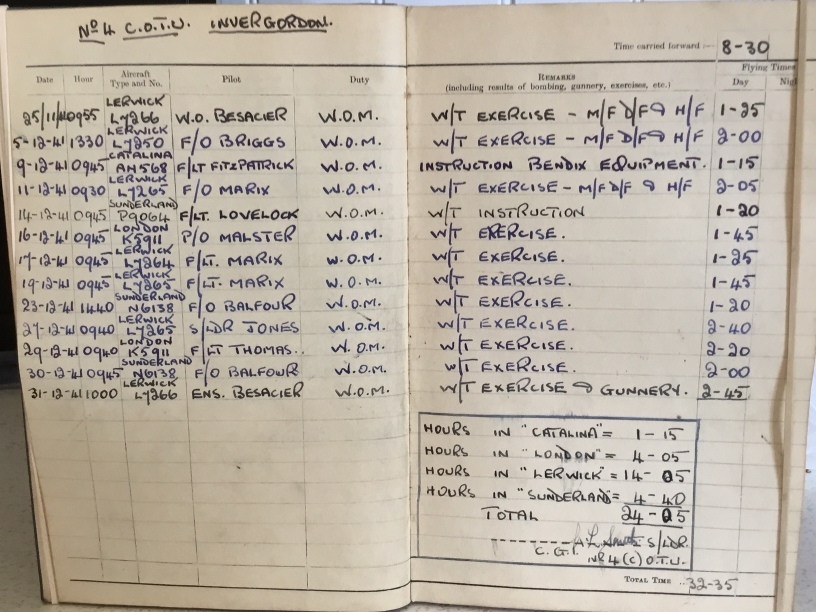 And the final page of the flight log has only two entries, some local flying from the base on Sunderland W3997 on the 20th January 1942 under a F/Lt Smith, it is assumed that being Francis Wilfred Smith.

The the final entry, is, like the first one, entered in a hand writing different from Gordon's and records his and the aircraft's failure to return.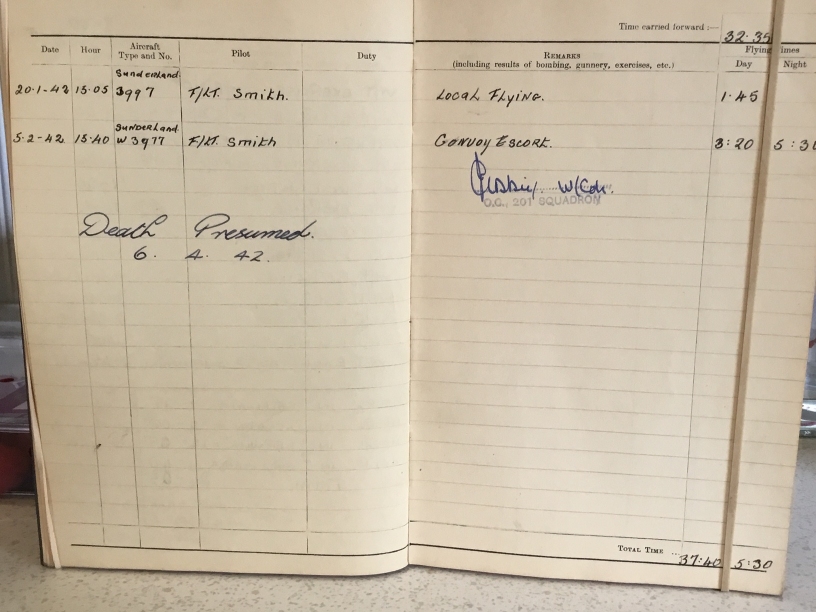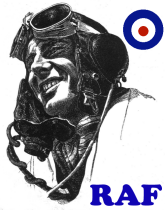 AC Eric Hopkinson 1120533 +
Son of John and Ivy Hopkinson, of Bury, Lancashire
Aged 20, no trade listed by CWGC



Compiled by Dennis Burke, 2019, Dublin and Sligo. With the grateful thanks to the families and friends of the crew of Sunderland W3977.