Short Sunderland W3988, Doonbeg, Co. Clare, December 1941
At about 18.30 hrs. on 3rd December 1941 a Royal Air Force Sunderland flying boat crashed on the sea about 2 ½ miles from land at Carrowmore near Doonbeg, Co. Clare. Three of the crew of eleven made their way to shore but one was so exhausted he passed away on the beach. The remaining nine occupants were drowned. The aircraft was later washed ashore on the strand in a wrecked condition.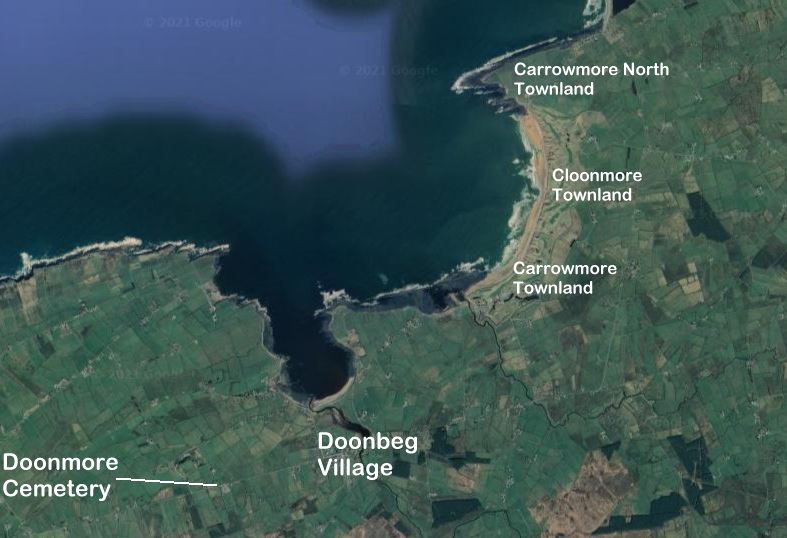 F/Lt James Grant FLEMING DFC 40380 (Pilot) (Interned, Escaped, later Killed in Action 1944




P/O Wilfred Sefton EMMETT NZ401377 RNZAF (Pilot) + Missing in action




Sgt Eric Willows JACKSON 999009 + Missing in action




P/O Eric Gerald MARKER 101048 +
(Observer) Missing in action




Sgt Sydney James EPPS 522263 (W.Op./Air Gnr.) + Buried in Miltown Malbay




Sgt Maurice Walter Gerald FOX 933498 (W.Op./Air Gnr.) + Buried in Miltown Malbay




Sgt James Cannell MASTERSON 911625 (Interned, Died 2005)




LAC Frederick Walter LEA 904349 (Flt. Mech.) + Buried in Miltown Malbay




LAC Arthur DONCASTER 743595 + Buried in Killard Church of Ireland Cemetery, Doonmore




LAC Andrew Patrick WALKER 972825 + Missing in Action




AC1 Albert Everall BENNETT 1081395 + Buried in Killard Church of Ireland Cemetery, Doonmore



If you can provide any help in finding relatives of the six members of the crew without a photo above I would be most grateful:
Sgt Maurice Walter Gerald FOX Aged 20, Son of Lionel Thomas Andrew and Edith Emma Fox, of Erith, Kent
LAC Arthur DONCASTER Aged 30, Son of Ernest Arthur and Ida Dorothy Doncaster, from Mansfield, Nottingham/Derby
LAC Andrew Patrick WALKER Aged 19, Son of Thomas and Anna M. Walker, of Glasgow.
AC1 Albert Everall BENNETT Aged 19, Son of Thomas and Annie Bennett, of Liverpool; husband of Norah Elizebeth Bennett, of Liverpool.
Sgt Eric Willows Jackson Aged 24, Son of Thomas Norman and Dorothy Marguerite Jackson, of Leeds, Yorkshire

The Irish Army file related to this crash in the Military Archives in Dublin records in stark wording the sad events of December 3rd, 1941. This below and other examples in italics are transcriptions of files in the G2/X/0922 file in the Irish Military Archives. These as might be expected contain errors and ommisions that one might expect from a contemporary document. They were being typed and prepared on a daily basis by Irish Army personnel based on reports received and their own observations. A number of the Army reports name the strand as 'Duckmore' which is the pronunciation locally, but it refers to Doughmore Strand. In the report below, F/Lt Fleming's middle name was originally believed to be 'Brandt'.

"Crash of British Sunderland Flying Boat at Carrowmore, Co. Clare On 3/12/1941
__________________________________
At about 18.30 hrs. On 3rd December a British Sunderland flying boat crashed on the sea about 2 ½ miles from land at Carrowmore near Doonbeg, Co. Clare. Two of the crew of eleven made their way to shore but the remaining nine occupants were drowned. The aircraft was later washed ashore on the strand in a wrecked condition.
The particulars of the survivors are as follows:-

(a) 40380 Flight Lieut. James Brandt Fleming D.F.C.
Age 21 years: Religion Presbyterian
Next of Kin: Father, address: C/O Dr S.C.W. Morris
Souchen Buildings
Calgary, Canada

(b) 911625 Sergt. James Cannell Masterson,
Age 21 years: Religion Church of England
Next of kin: Father, William
Address: Swanton, Abbot, Norfolk, England.

Both survivors were taken into military custody on arrival at the shore by a military patrol and after being held over night at Doonbeg were transferred to Mallow Military Hospital on the 4th December. Lieut. Fleming and Sergeant Masterson were suffering from shock as a result of their immersion and Masterson in addition had abrasions on both legs. Both are still in Mallow Hospital on this date (9/12/1941)

The bodies of four other members of the crew were washed ashore near the scene of the crash and were buried locally with military honours."

The G2/X/0922 file details the events of the days following the crash and the task of dealing with the bodies of the airmen and the making safe of the aircraft wreckage.
Records show that on this date the following young airmen of 201 Squadron RAF were involved in the above events. This is some of their story.
F/Lt James Grant FLEMING DFC 40380 (Pilot) (Interned in the Curragh Internment Camp, Escaped in 1942 and was later Killed in Action in 1944.
P/O Wilfred Sefton EMMETT NZ401377 RNZAF (Pilot) + Missing in action
Sgt Eric Willows JACKSON 999009 (Pilot) + Missing in action
P/O Eric Gerald MARKER 101048 (Obs) + Missing in action
Sgt Sydney James EPPS 522263 (W.Op./Air Gnr.) + Buried in Miltown Malbay
Sgt Maurice Walter Gerald FOX 933498 (W.Op./Air Gnr.) + Buried in Miltown Malbay
Sgt James Cannell MASTERSON 911625 (W/Op./Air Gnr)(Interned in the Curragh Internment Camp, released in 1943 and died in 2005)
LAC Frederick Walter LEA 904349 (Rigger/Flt. Mech.) + Buried in Miltown Malbay
LAC Arthur DONCASTER 743595 (Fitter) + Buried in Killard Church of Ireland Cemetery, Doonmore
LAC Andrew Patrick WALKER 972825 (Fitter) + Missing in Action
AC1 Albert Everall BENNETT 1081395 (Rigger) + Buried in Killard Church of Ireland Cemetery, Doonmore
It is noted here that the Commonwealth War Graves Commission record the burials of Bennett and Doncaster as being in Killard Church of Ireland Churchyard, which is to be found in Doonmore townland, across the road from Doonbeg GAA grounds.

The events surrounding the crash on December 3rd 1941

Local Garda and the Military Look Out Posts on the west coast of County Clare made observations of a circling aircraft from about 17:00 hrs on December 3rd 1941. The aircraft was found to have crashed when making a landing at about 18:30 that evening and in the subsequent hours, two airmen were found alive in the vicinity, followed by the bodies of two of their crew mates. The earlier sightings had been reported to the 13th Cyclist Squadron based at Kilrush, and Captain Daly there took a military party out to the village of Doonbeg anticipating that a landing or crash might occur. They arrived at the village after 19:00 hrs and after speaking with members of the Local Defense Force (LDF) they found F/Lt Fleming and then Sgt. Masterson being cared for by locals.
Leaving the survivors under guard he reported that the wreckage of W3988 was being washed up, upside down onto the beach north of Doonbeg. He placed this also under guard. The LDF in the surrounding areas were called out to keep watch on the beaches. One body, identified the next day by Fl/Lt Fleming as LAC Doncaster was found on the beach that evening. An Air Corps officer, Lt Woods had arrived late that evening from Rinneanna aerodrome. A further body, that of LAC Bennett was found that evening.
The army recorded on December 4th that: The plane was washed in to within 80 feet of high water mark and is badly damaged. One wing is missing. There are supposed to be four depth charges aboard also some bombs". Southern Command Ordnance Officer, Comdt. R Shaw, went to the scene on the 4th. There, with the help of one of his officers they made safe a number of depth charges and smoke floats, flares and small bombs. One of the depth charges was destroyed on the beach the following morning due to damage to its detonator. The remaining recovered munitions were sent by truck to Limerick. During the 5th of December, Cmdt. Shaw had members of the Cyclist Squadron dig away the sand from around the beached aircraft between tides and he recovered further munitions from the aircraft after cutting away wreckage. Due to be damage some of these were also blown up on the beach.

The wreckage was photographed on the morning after the tragedy and the family of the two Michael Stacks who helped rescue members of the crew provided the photo below. This photo shows the wrecked forward fuselage upside down on the beach. The rectangular hole above the men in the photo was the opening for the aircraft's weapons bay, out of which the aircraft's armament would carried on a carriage. At the top of the image one can see the step of the aircraft boat hull. Where the men are standing should be the aircraft's wing, part of which appears to be on the beach. The entire rear fuselage has been ripped away revealing the interior of the aircraft. The aircraft's name, PLUTO, would be very close to the door visible to the front, but hidden behind the structure on the beach or perhaps destroyed or buried in the sand.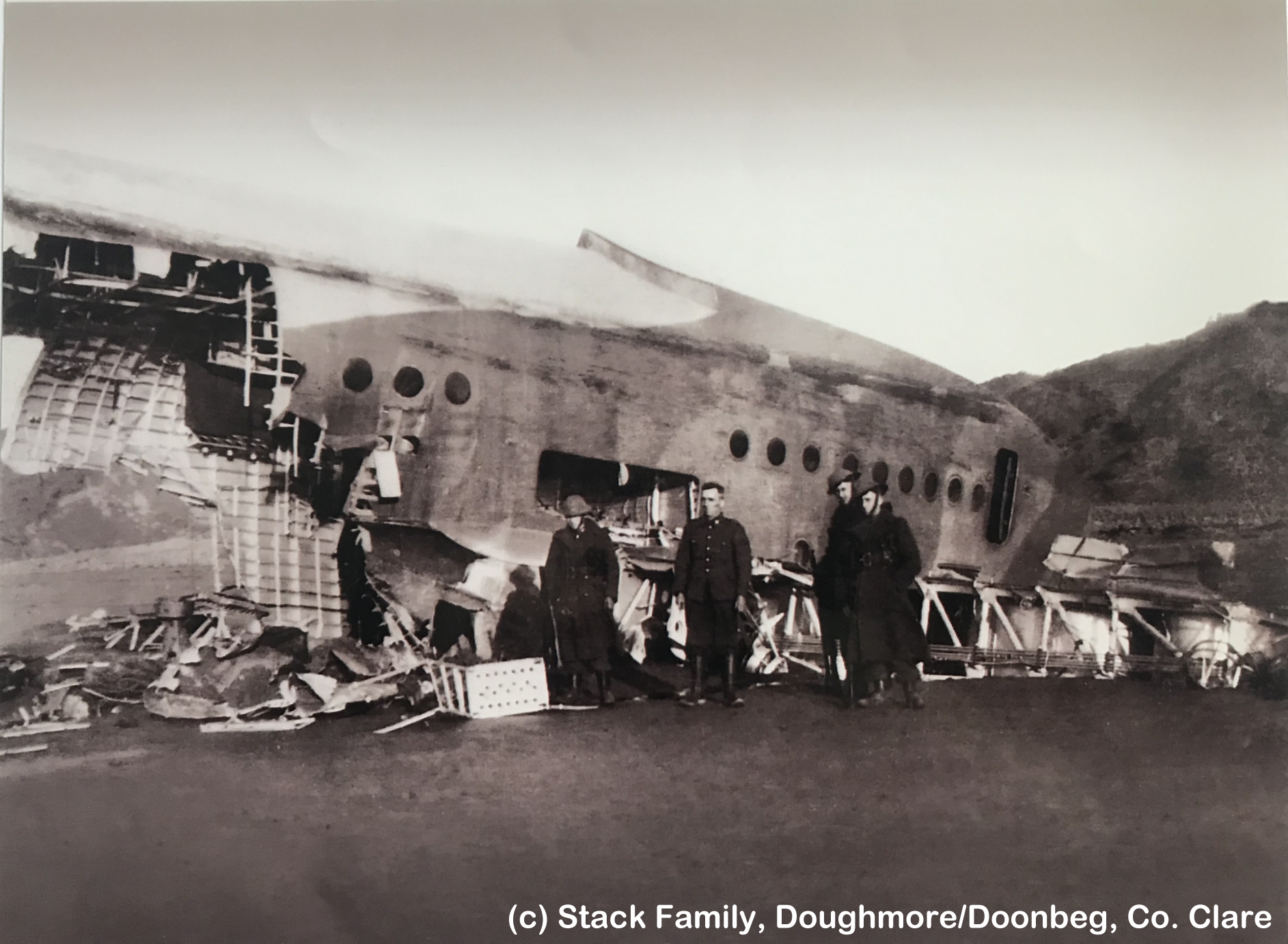 An inquest was held by the authorities in Doonbeg on December 4th, where the two bodies found the previous evening were formally identified and their deaths registered. They were buried in the Protestant Cemetery in Doonbeg on December 5th and were afforded full military honours by the Irish Army.

On the afternoon of December 6th, the Gardai in Quilty called in a further body on the beach nearby. By the time that the Army arrived, a second body had been found. A further inquest on the 7th of December identified both bodies as AC1 Lea and Sgt Epps. They were both buried in Miltown Malbay protestant cemetery on the same day again, with full military honours.

The deaths of Doncaster, Bennett, Epps and Lea were recorded in the death register for Kilrush Registrars District. Clicking on the image below will bring you to the original PDF file and this was sourced from IrishGenealogy.ie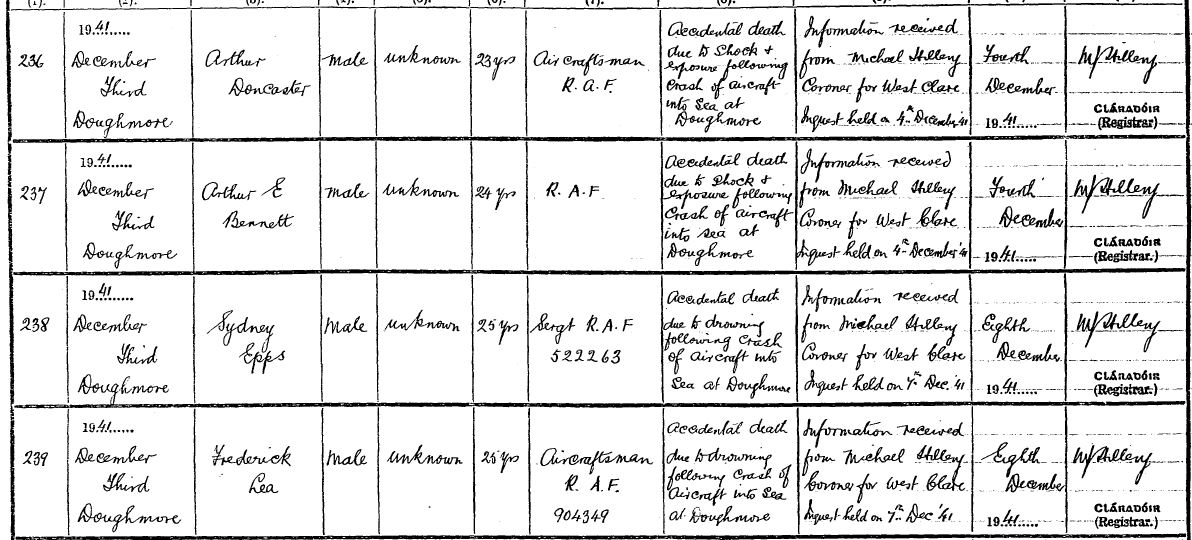 The Irish Examiner published the following news story on Tuesday, December 9th:

CLARE PLANE CRASH.

Funeral Of British Victims At Doonbeg.

Miltown-MaIbay, Monday.

Fred Lee, and Sydney Epps. of the Royal Air Force, who met their deaths on Tuesday night, when their seaplane crashed into the sea at Doonbeg, were buried with full military honours at Miltown-Malbay Protestant Church yard, yesterday.

Their bodies were washed ashore at Quilty on Saturday, and the cortege from Quilty was large and representative.

Military formed a guard of honour, three volleys were, fired over the grave, and the Last Post sounded.

At the graveside was Flight-Lieut. Commander Fleming, one of the two survivors. Another survivor was J. C. Masterson.

Two other members of the crew, who were taken from the water dead after the crash, A. G. Bennett and Arthur Doncaster, were also buried with full military honours.

On December 9th Major J P O'Connell of the Southern Command G2 section filed the following report following on from earlier reports.
"The survivors, interviewed, would not make a statement but in conversation later it was learned that they had been on convoy patrol and according to documents found their base is located at Lough Erne.
The wireless got out of order. They had been searching for a place to alight and decided to come down of White Stand, south of Carrowmore Point. At this particular place there were very high breakers and it would appear when the plane hit the water a float was torn off causing the plane to turn over.
Two bodies were washed ashore on White Strand and identified as 180159 Arthur Ernest Bennett and No: 743595 Leading Aircraftsman Arthur Doncaster – next of kin in these cases not ascertained.
These were buried in the Protestant Graveyard at Doonbeg at 16:30 hrs. on 5th instant with full military honours. The British representative to Eire was represented by Mr. R.W.G.Lywood. Captain M. Daly of this Staff, who was present, accompanied this man to the scene of the crash (G.H.Q. Instructions) and reports that Mr. Lywood examined the keel of the 'plane. It would appear that he was trying to obtain information to build up a report on the cause of the crash. He was also interested in documents, remarking "I suppose your people picked up these".
On the 6th instant at 10:35 hours two further bodies were washed ashore on the strand 1 ½ miles west of Quilty. These were identified as Aircraftsman Frederick Lea, No: 904349, and Sergeant S. F. Epps (no number available) – next of kin in these cases not ascertained. These were buried at Miltown Malbay at 16.30 hrs on the 7th instant with full military honours. There was no representative from the British Legation present."
This information from the Irish side is backed up from the contents of the war diary for No. 18 Military Mission of the British Army, the liaison unit which worked with the Irish authorities. It records for the 5th and 6th of December 1941:
At 1930 hrs W/Comd Murgatroyd (I, R.A.F.N.I.) requested Capt Green (C.I.O. 18 Mission) to provide a car and conduct a R.A.F. expert to Co. Clare where a R.A.F. flying boat had crashed. Capt Green accompanied by Capt. Weldon (18 Mission) left LISBURN at 0030 hrs and reached LOUGH ERNE at 0400 hrs. At 0900 hrs they saw Gp/Capt Bates (O.C. Station) who said he was sending P.O. Boddam-Witham with them to destroy certain secret equipment. The party left at 0930 hrs and reached ENNIS at 1600 hrs, where they met Comdt keane (O.C. RINEANNA Aerodrome) who as i/c of all arrangements re crashed aircraft. Comdt Kean stated that all moveable objects had been sent to proper official quarters, and it was decided to examine the articles which had been sent to RINEANNA.

At 0900 hrs the British Party, accompanied by Comdt. Keane, drive to KILKEE on the Clare coast where they met W/Comd Lywood (British Air Attache) and then proceeded to DOONBEG BAY where the hull of the flying boat lay. They inspected this and carried out the destruction of certain pieces of equipment. The mission party returned to N. Ireland the following day.

A set of remains were washed ashore on the 21 December 1941 one mile west of Quilty. They could not be identified other than they carried a jersey marked with the word PLUTO, the name of the aircraft. The remains were buried as unidentified and remain to this day, An Airman of the 1939-1945 War, Known unto God.

Finally, on 18 January 1942, the remains of another airman were found on the shore of Mutton Island by a Thomas Boyle from Quilty. The following day, Captain Daly and an NCO obtained Thomas Boyle's canoe and he and another man, John Kelleher, rowed the two army men and a coffin to the island. Effects on the body allowed it to be identified as that of Sgt M W G Fox. He was interred in Miltown Malbay cemetery with the other three remains on the 20 January 1942. During 1942 the father of Sgt Fox was written to directly by Thomas Boyle requesting that Mr Fox might pay him five pounds to cover the cost of damages he incurred on the day of the recovery, and that the local authorities had not compensated him. Mr Fox was upset by this correspondence which is documented in both the Irish Army report and the British Air Ministry AIR81 file. This resulted in an investigation during which Captain Daly reported in August 1942: Both Boyle and Kelleher underwent considerable hardships on that day in launching and beaching the canoe and in assisting in carrying the body about one mile across the rugged shore of the island to where it could be loaded into the boat. Later a claim for £5 was received from Thomas Boyle to cover the entire cost. This claim, together with my observations, was passed to the Q.M Southern Command, Collins Barracks. No promise in respect of pay or compensation were made by me or any other officer, N.C.O. or men of this unit to Mr. Boyle on any occasion.

The word canoe is used above in the original reports and likely refers to a local Currach type of rowing boat which were ubiquitous on the west coast of Ireland.
The graves in Miltown Malbay were marked for a period with crosses furnished by the Irish Government, carrying a cross symbol and the word Eire. In 1951 the process of marking them with Imperial War Graves Commishion markers and which they are marked with to this day. For a time, the care and maintenance of the graves was not possible and the men's names were entered on a screen wall in Grangegorman Military Cemetery in Dublin. However, the graves are again tended by the CWGC.

W3988 was a Short Sunderland II flying boat used in the anti-submarine and convoy escort role. The aircraft was powered by four Pegasus engines and was fitted with ASV radar which would have been evidenced by a large arrray of poles on teh spine of the aircraft's fuselage. The wording in the Irish Army reports suggest this was an aircraft fitted with a single upper powered gun turret instead of the two manually operated weapons fitted to Sunderland I and early Sunderland II aircraft. The aircraft, operated by 201 Squadron, had the name PLUTO painted on the nose below the cockpit windows.
The crew of Sunderland W3988 were the following members of the Royal Air Force and Royal New Zealand Air Force. The Squadron Operations Record Book for 201 Squadron records the details in the following manner:
F/Lt Fleming had flown patrol missions of up to 12 hours duration with the Squadron during the months prior to the crash. The same crew accompanied him on the 23rd of November on a Convoy escort that had them land at Oban in Scotland. The ORB records only the officers names for missions on the 6th, 7th, 9th, 20th, 22nd and 23rd of November.

The entries for the fatal mission were as follows:
Date: 3/12/41
Aircraft Type & Number: ZM/P.
Crew:
Duty: A/S Escort to Convoy (outbound).
Time Up: 0630
Time Down: -
Details of Sortie or flight: Not Met. At 1730 this aircraft dropped flares in vicinity of Carrowmore Point in Co. Clare West Coast of Eire, and crashed at 1830 hours after two attempts at landing. All the crew left aircraft safely after the landing in which a float was carried away; but in the rough seas, they were unable to keep in the two dinghies and row the 2 to 3 miles to the shore (the aircraft landed into a westerly wind, out to sea). All had 'mae-wests' on, and F/Lt Fleming* D.F.C. and Sgt. Masterson drifted ashore unconscious in them, and were interned. The bodies of some of the rest of the crew were washed up also.

*In the above extract from the AIR27/1178 file Fleming's surname was written as Fletcher in the details column, despite being correct in the crew column, it has been corrected above to avoid confusion. There was at that time a F/Lt Fletcher who commanded another crew in 201 Squadron and the author likely mixed up the two names.

The details were likely typed up by 201 Squadron personnel in the days following the events and the full details of the survival of the two men were not known at Lough Erne.

F/Lt James Grant Fleming 40380 Royal Air Force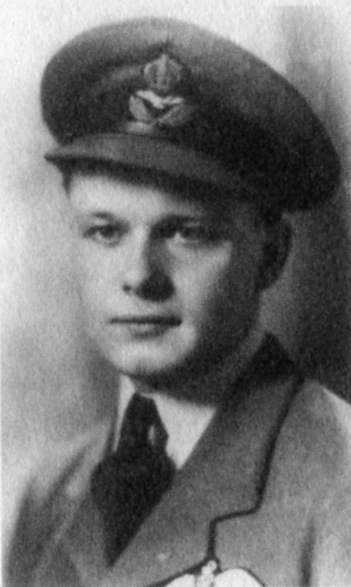 Aged 24, from Calgary

On the 24 Oct 1937, Grant's name appears on the manifest of SS Ausonia arriving in the UK for RAF duty, destined to the Scottish College of Aviation, Ayr, with other Canadians, Raymond F Bridgeman, James D Cody, William J Ditto, Douglas T McPherson (the latter may not have sailed)
Grant appeared in numerous Canadian newspaper articles during 1940 and 1941 where he was one of the early Canadians to be found involved in the war. A number of these articles are presented at the back of this report but they allow us to determine who his parents were. Fleming appears as 'Grant Fleming' in most of these articles and in 1941 it was reported that his father John Warren Fleming had passed away while Grant was home on leave. It is assumed that his mother had died prior to this and her name was Elsie Agnes Fleming.

This resulted in a family friend Dr. Samuel C W Morris being named as next of kin on war time reports. Indeed the Morris family had published in Canadian newspapers a copy of a letter sent to them in the immediate aftermath of the crash. This can be seen further on in this report.

The portrait photo above is taken from R. Keefer's book, "Grounded In Eire", credited to the Irish Military Archives.
During 1941, Fl/Lt Fleming was no stranger to encountering difficulties while flying large flying boats as evidenced by this story which was published in the 8th of May issue of Flight magazine in the United Kingdom. This relates to his flight on Catalina AM266. The photo of Grant below comes from his RAF Ferry Command crew card which lists his many Ferry flights during 1941-1944.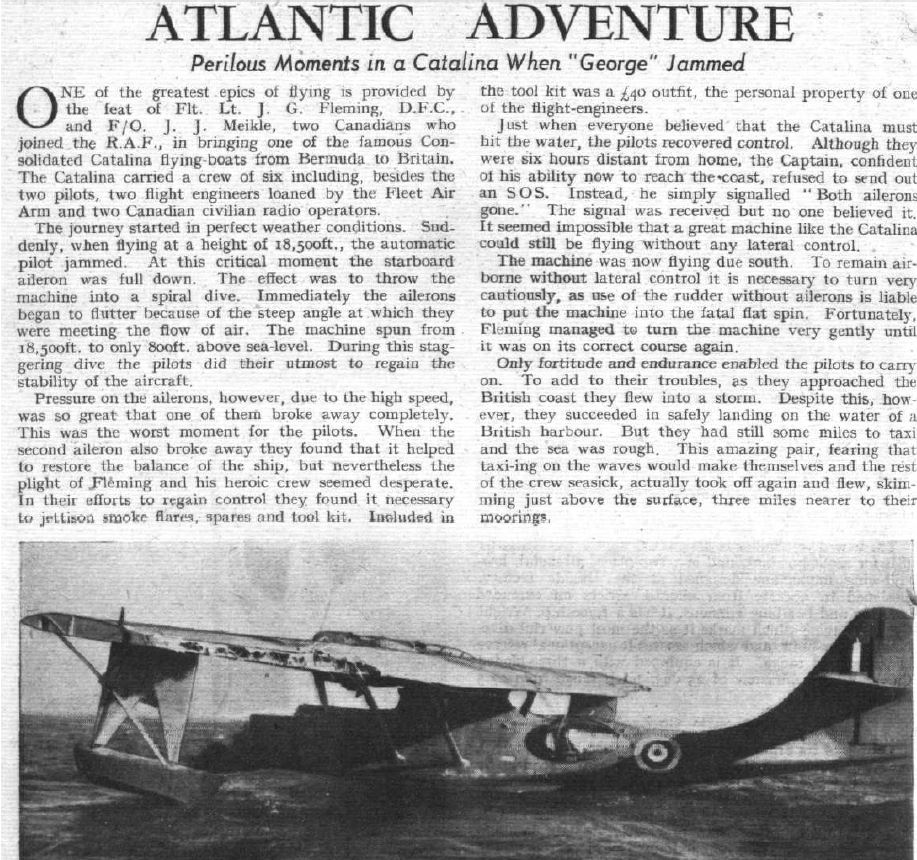 The Irish Army file goes on to say that three local men seen James struggling in the water and took it upon themselves to go to his aid. The Irish Army recorded these men's names as Simon McCarthy, and uncle and nephew pair, Michael John Stack and Michael Stack. He was taken to the house of Michael Stack where he was later found by Captain Daly of the 13th Cyclist Squadron, Irish Army. He was brought to Mallow military hospital in Cork and placed under guard there. While there, in conversation with Irish officers he told them of the aircraft's mission. He was discharged on December 10th and interned in the Curragh camp on the following day. Officers at the hospital forwarded to the Army Intelligance staff the following statement from Fleming, recorded at the hospital. The dates are mixed up somewhat but is the most recent statement from him after the events.

We had been out on patrol from 4 a.m. on the morning of the 4/12/'41 from Lough Erne, Northern Ireland. On that evening owing to running short of petroI I decided to try and come down on the see off the coast. I succeeded in doing this, but the float on the port wing snapped off and I found it necessary to take-off again. I was then undecided what course to adopt, but finally cane down on the sea again. This I accomplished, but unfortunately the outer engine of the port wing broke off. This caused the Boat to list and she began to sink. I ordered the other members of crew to abandon the Plane, which they did. I left the boat last, but was carried under water and had to dive deeper to extricate myself. I came to the surface and managed to climb on to one of the rubber boats which I found floating. I was almost immediately washed off this and had to keep myself afloat the best could, after what must have been a couple of hours, I felt sand under my feet, I was washed ashore by the breakers and taken to a house nearby. While in the water I saw, Sgt. Masterson and Sgt. Bennett.
Masterson was trying to help Sgt. Bennett, who became panicky, and had to let go of him.


The following article was published in the January 6th 1942 Calgary Herald, Dr Morris having submitted details of Grant Flemings letter to the newspaper. (from Google news Archives)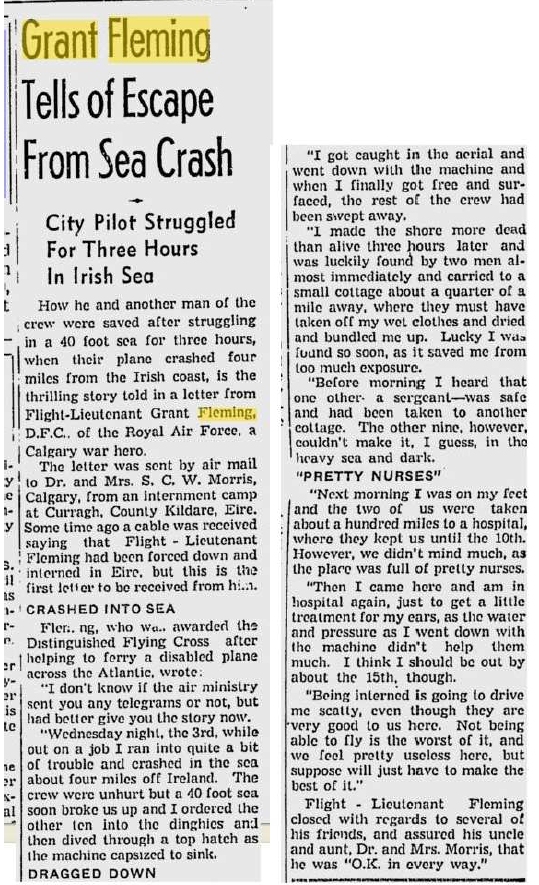 He was interned with James Masterson in the Curragh Camp where he became the ranking British officer and leader of the Allied internees. He was an avid planner and organiser of escape attempt which culminated in his escape from the camp in August 1942 with two other officers.

He returned to active service with RAF Ferry Command and then with Coastal Command flying Mosquito photo reconnaissance aircraft over Europe. It was during his last mission, on 6th September 1944, to Munich, that his Mosquito, serial MM300, was shot down by a Messerschmitt Me262 jet piloted by Ofw. H. Göbel from Epr. Kdo 262, crashing near the village of Oberschlettenbach.
James and his navigator Harold Clarke, both of 540 Squadron are buried in the Rheinberg War Cemetery in Germany.

Hugh Haliday of Canada compiled the following awards biography for S/Ldr Fleming on the Canadian
Air forces Association website:
FLEMING, F/O James Grant (40380) - Distinguished Flying Cross - No.201 Squadron - awarded as per
London Gazette 21 February 1941. Born in Calgary, 23 May 1917; home there. Gunner in Royal Canadian Artillery, 1936. Appointed Acting Pilot Officer on Probation, 9 January 1938. Directorate of History holds Ferry Command deliver cards (document 84/44-3) which include him, confirming his Canadian birth and address. He was active in Ferry Command from December 1940 (when he set out to deliver PBY AM266 to Britain) until September 1941 and again from January 1943 to September 1943. The card also has a photograph of him. Missing 6 September 1944. AFRO 2231/44 dated 13 October 1944 (reporting him missing) confirmed him as Canadian in the RAF. No citation other than "for gallantry and devotion to duty in the execution of air operations". Specifically listed in AFRO 1292/41 dated 7 November 1941 as a Canadian in the RAF who had been decorated as of that date. AFRO 1085/45 dated 29 June 1945 (confirming his death) identified him as a Canadian in the RAF. Air Ministry Bulletin 3067 refers, stating, "Some of the above officers have been on convoy escort duty in all kinds of weather by day and night." Public Record Office Air 2/9498 has recommendation drafted 29 October 1940 by W/C C.S. Richard, Commanding Officer, No.201 Squadron. The
document is annotated, "A Canadian Officer".
Since the outbreak of war this officer has done more than 700 hours operational flying, and has never failed to carry out his duties in the air in anything but an exemplary way, consistently showing courage and resource in his interpretation of his orders. Although this officer has not taken part in any spectacular flight, it is thought that he is very worthy of consideration for reward, as his example as Captain of his aircraft has always been of the highest order.
The Group Captain in command of RAF Station Sullom Voe added his remarks:
The award of the Distinguished Flying Cross to Flying Officer Fleming is recommended. A Canadian with three years in the Service, this officer has carried out a great amount of operational flying since the outbreak of war, and has always displayed keenness and resource.
On 31 December 1940 the Air Officer Commanding, No.18 Group, wrote:
This officer is an outstanding pilot in a very good flying boat squadron. He has flown with consistent gallantry, skill and devotion to duty throughout the first 16 months of the war and continues to set a very fine example to all ranks in No.201 Squadron.
Flying Officer Fleming's conduct in the execution of operational tasks has been proved over a long period to be pre-eminently of the type for which the Distinguished Flying Cross was instituted as public recognition and I strongly recommend that this be awarded to him.


The Lethbridge Herald in 1945 printed his name among those listed in RCAF Casualty Lists with Dr. Morris as his next of kin.
This following image is from his Ferry/Transport Command card: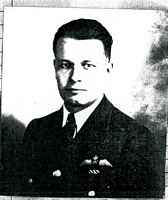 P/O Wilfred Sefton EMMETT 401377 Royal New Zealand Air Force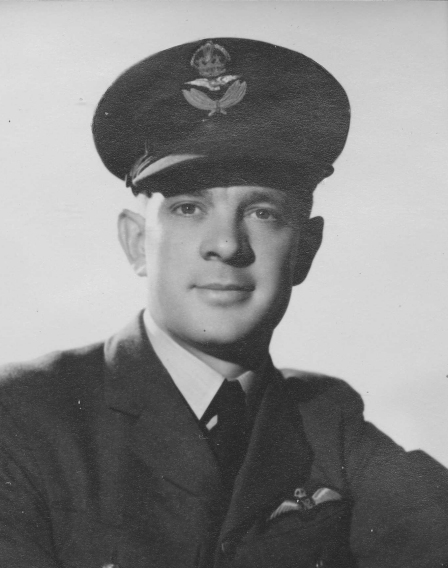 Age: 26, the son of James and Mary Emmett, of Wanganui, Wellington, New Zealand and husband of Peggy Viola Emmett.
His name is recorded on Panel 63 of the Runnymede Memorial.

Wilfred was the co-pilot of the aircraft.
Wilfrid began his campaign against Germany it seems a little earlier than his crew mates. New Zealand newspapers carried the story of his being fined in January 1939 for commandeering a wind vane from a German vessel in a harbour in New Zealand.

His many surviving cousins and nephews in New Zealand remember him with fondness. A letter sent to the local newspaper there received a great number of replies from family members sharing
information.
The newspaper article from 1939 showing Wilfred began his campaign against German naval forces earlier than most!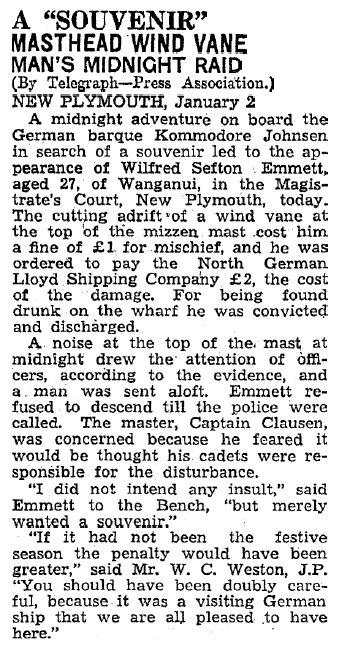 (Evening Post, Volume CXXVII, Issue 1, 3 January 1939, Page 13)

Sgt Eric Willows Jackson 999009 Royal Air Force Volunteer Reserve
Aged 24 was the son of Thomas Norman and Dorothy Marguerite Jackson, of Whinbrow, 54 Gledhow Wood Road, Leeds, Yorkshire. The 1939 register shows Eric resident at home with his parents. His occupation is listed as Commercial Traveller Oil Paint Varnish, his father being a Oil Varnish & Paint Merchant with Ross and Company, as mentioned in the obituary below.

As his remains were never identified as recovered, his name was entered on Panel 46 of the Runnymede Memorial.

Sgt Jackson's death was reported in The Yorkshire Evening Post, on Monday, December 22, 1941 in an article about his father's death which occurred just 17 days after his sons.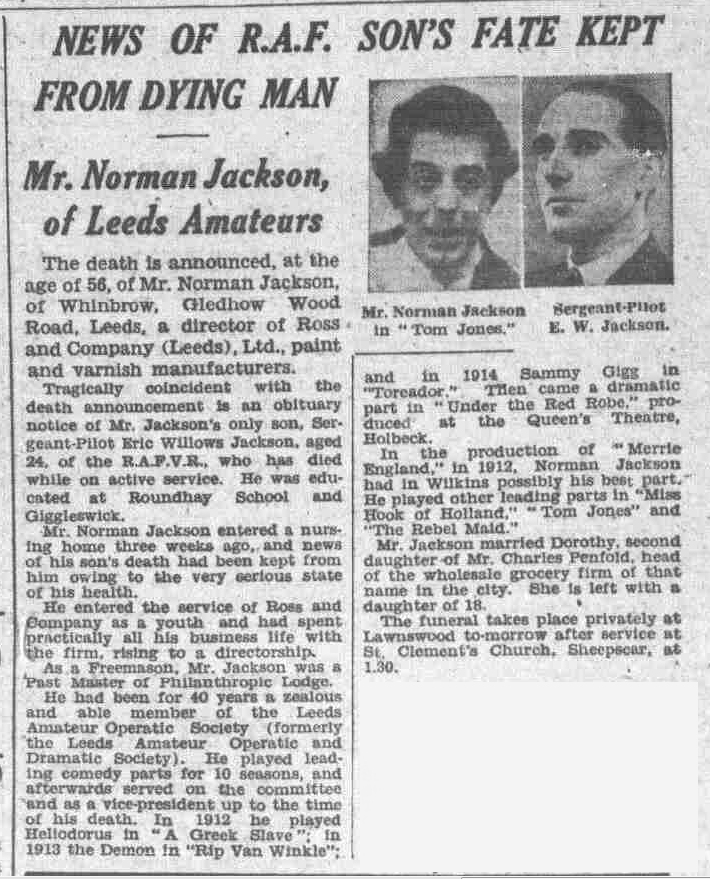 He left one sister named June who passed away in 1985. He was the third pilot on the aircraft and would have taken over from Fleming or Emmett during the long patrol missions.


P/O Eric Gerald Marker 101048 Royal Air Force Volunteer Reserve

Age: 20, Son of Edward Richard and Margaret Anne Marker, of Gittisham Hill, Honiton, Devon.
Name entered on Panel 33, Runnymede Memorial.

In 1939 he was resident at home with his parents and listed as a student. He is remembered in the memorial book of Sherborne School, the portrait photo being scanned at the following location.
https://www.flickr.com/photos/sherborneschoolarchives/94122
14943/
Below is a photo of Eric supplied by his nephew Richard Marker. Richard believes that his grandmother was so upset by her son's tragic loss that many photos of him were destroyed.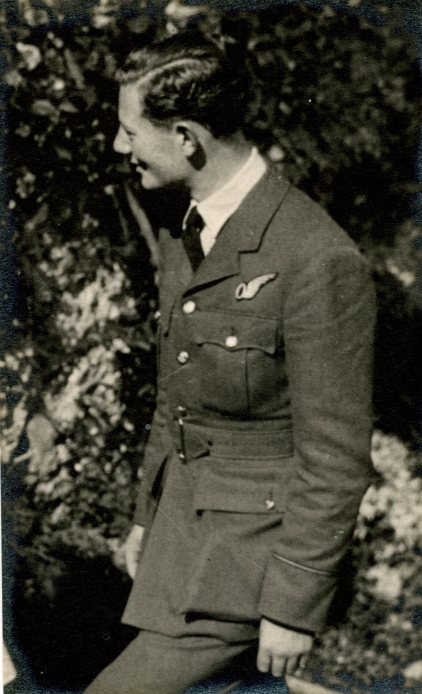 Eric Marker was the Observer on the crew, better described as the Navigator. His photo shows him to carry the winged O badge for this trade.
The Devon and Exeter Gazette on December 19th, 1941 carried a short notice of his having been posted missing.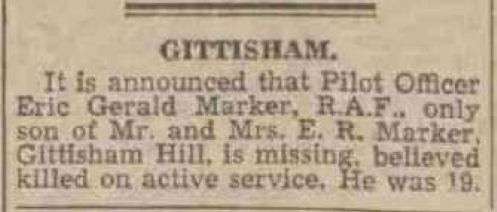 He is remembered on the small 1939-1945 War Memorial in Gittisham.


Sgt Sydney James Epps 522263 (W.Op./Air Gnr.) Royal Air Force
Aged 25, Son of Sydney Read and Elizabeth Epps.
He is buried in Milltown Malbay Church of Ireland Churchyard. For some years, the graves were not maintained and the name recorded on a screen wall in Grangegorman Military Cemetery, Dublin, but they are now again under the care of the Commonwealth War Graves Commision.

His sister visited Ireland in 1990's and passed on details to historian Martin Gleeson of Limerick. She visited his grave and was able to meet with a local man who had been present during the events of December 1941. Sadly, so far, his nephews have been unable to find any remaining photos of Sydney.

He was born 14 April 1914 at Ilford, Essex. He joined the RAF in 1936, aged 18 and was posted to Iraq the same year. He trained as a WOp/AG in 1940 and joined 201 Squadron later the same year.


Sgt Maurice Walter Gerald Fox 933498 (W.Op./Air Gnr.) Royal Air Force Volunteer Reserve
Aged 20, Son of Lionel Thomas Andrew and Edith Emma Fox, of Erith, Kent.
Buried in Milltown Malbay Church of Ireland Churchyard
The 1939 register shows Maurice and his parents resident at No 5 Brook Street in Belvedere, Kent. His father was a storekeper and young Maurice was a General Clerk per the register.

Little else is known about Sgt Fox at this time.
His brother Peter Thomas Fox, a Corporal in the 11th Kings Royal Rifle Corps was killed in Greece in December 1944.

Their father Lionel was an infantry veteran of the First World War and had been injured twice in 1916. He passed away in 1948.

Sgt James Cannell Masterson 911625
James was born on the 9th of September 1920 to William and Alice (nee Cannell).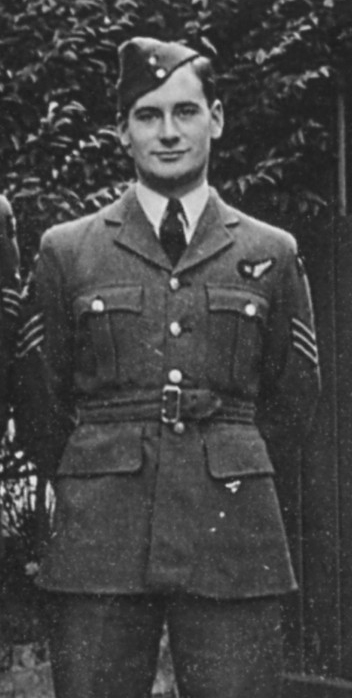 On the 1939 register his occupation is given as Apprentice to meat trade, whereas by 1943 he lists occupation as Wholesale Meat salesman. James had started his RAF service on 17 January 1940 and was a Wireless Operator, Air Gunner but also performed Mechanic role. He had attended the Coastal Operational Training Unit at Invergordon in Scotland.
James survived the landing and was interned in the Curragh Internment Camp in County Kildare Ireland. He was released from the camp in October 1943 and filed an Escape and Evasion report which contained the details above. His narrative of the events leading to his internment are surprisingly short, stating only:

I was a member of the crew of a Sunderland flying boat which took off from LOUGHERNE (Northern Ireland) on 2 Dec 41 and came down in the sea off CO.CLARE. I was rescued and sent to THE CURRAGH CAMP for internment.
He also recorded his participation in escape attempts on 3 February 1942 and 17 August 1942, during both of which he was unable to escape.
The newspaper clipping was written during the war by Canadian fellow internee and journalist Philip Calder RCAF: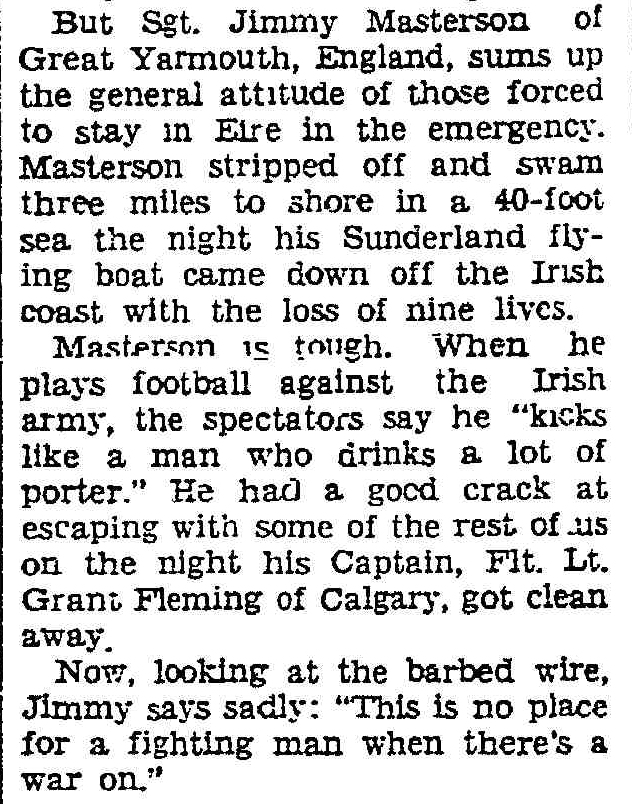 He returned to his native Norfolk after the war and died in 2006. His obituary in 2006 recounted his life's story:
"The funeral was held yesterday for a prize-winning swimmer and former prisoner of war who died suddenly after a day out at the races.
James Masterson first became a Norfolk champion swimmer aged nine and went on to win hundreds of awards during his lifetime.
He was a familiar sight swimming in the sea off Yarmouth throughout his life, always taking part in the yearly pier-to-pier race. A member of the Yarmouth Swimming Club, he broke the British masters 800m record in 2000, clocking a time of 16 minutes and seven seconds in the over-80 category.
And the 85-year-old, of Alexandra Avenue, was never far from water, building up a successful fishmongers on Nelson Road Central after returning from the war.
Mr Masterson's wife Betty, with whom he celebrated his diamond wedding anniversary in January, said that her husband would always be remembered for his love of the sea.
"Swimming was his biggest passion and achievement," she said. "He was a great sportsman and won so many championships in his lifetime. He was happiest when in the water and excelled at long distance races. James was also a keen footballer, but it was swimming that he loved the most."
Mr Masterson served in the RAF during the war and was captured after his plane was downed off the coast of Ireland, staying in a prisoner of war camp there for the last two years of the war.
Daughter Elizabeth Lake said: "If there was any prisoner of war camp to be placed in, this was the one. Ireland was neutral and he was there with Germans and Italians. They were all allowed out during the day to work in Dublin, and while there he was even able to compete in the Irish swimming championships. A book was written about the camp a few years ago featuring dad, which got him on to Newsnight, among other television shows, talking about it."
On his return he went into business with his father, building the fishmongers into one of the biggest in the town.
He married Betty in 1946 and the couple built up many friends in the town, with Mr Masterson joining the freemasons and the Round Table.
He died after a massive heart attack walking back from a day at Yarmouth Races on Saturday, July 25, with Betty at his side.
The funeral was held in St Nicholas Church yesterday.
Along with Betty, Mr Masterson leaves children Richard, Tony and Elizabeth and six grand-children.
(Ref:http://www.edp24.co.uk/news/obituaries/james_masterson_1_690437)

His family scattered his ashes into the Bay where he crashed in December 1941. While there, they met with the Shanahan family.

The obituary of course errors slightly in stating there were Italian detainees in the Camp, only members of the German armed forces were interned. Also, the detainees were internees, and not actually 'prisoners of war'.

LAC Frederick Walter Lea 904349 (Flight Mechanic) Royal Air Force Volunteer Reserve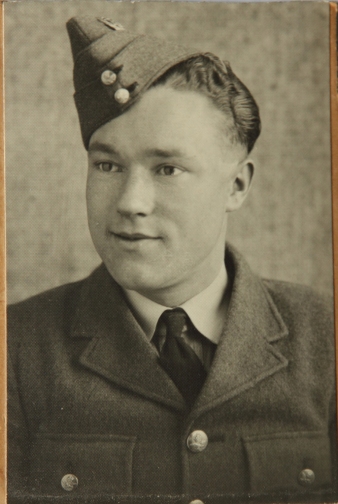 Aged 21, Son of Walter and Elizabeth Ethel Lea, of Poringland, Norfolk.
He is buried in Milltown Malbay Church of Ireland Churchyard

Fredericks two nephews, Greg and Mark were kind enough to assist in some
memories of LAC Lea. Their mother, sadly, passed away last in November 2009. Many years ago Mark and his wife visited 'Freddys' grave in Ireland on his mothers behalf. She had never seen the grave so they managed to take some pictures for her.

He is listed in the 201 Squadron Record Book as being a Rigger. At this time the role of trained air gunner had not been arranged in the RAF and ground tradesmen flew as the aircraft defensive gunners. Not much later, the minimum rank for flying aircraft was raised to Sergeant and the air gunner role became an specialized role in itself.


The following family photo of Frederick Lea's grave stone was also supplied by Greg.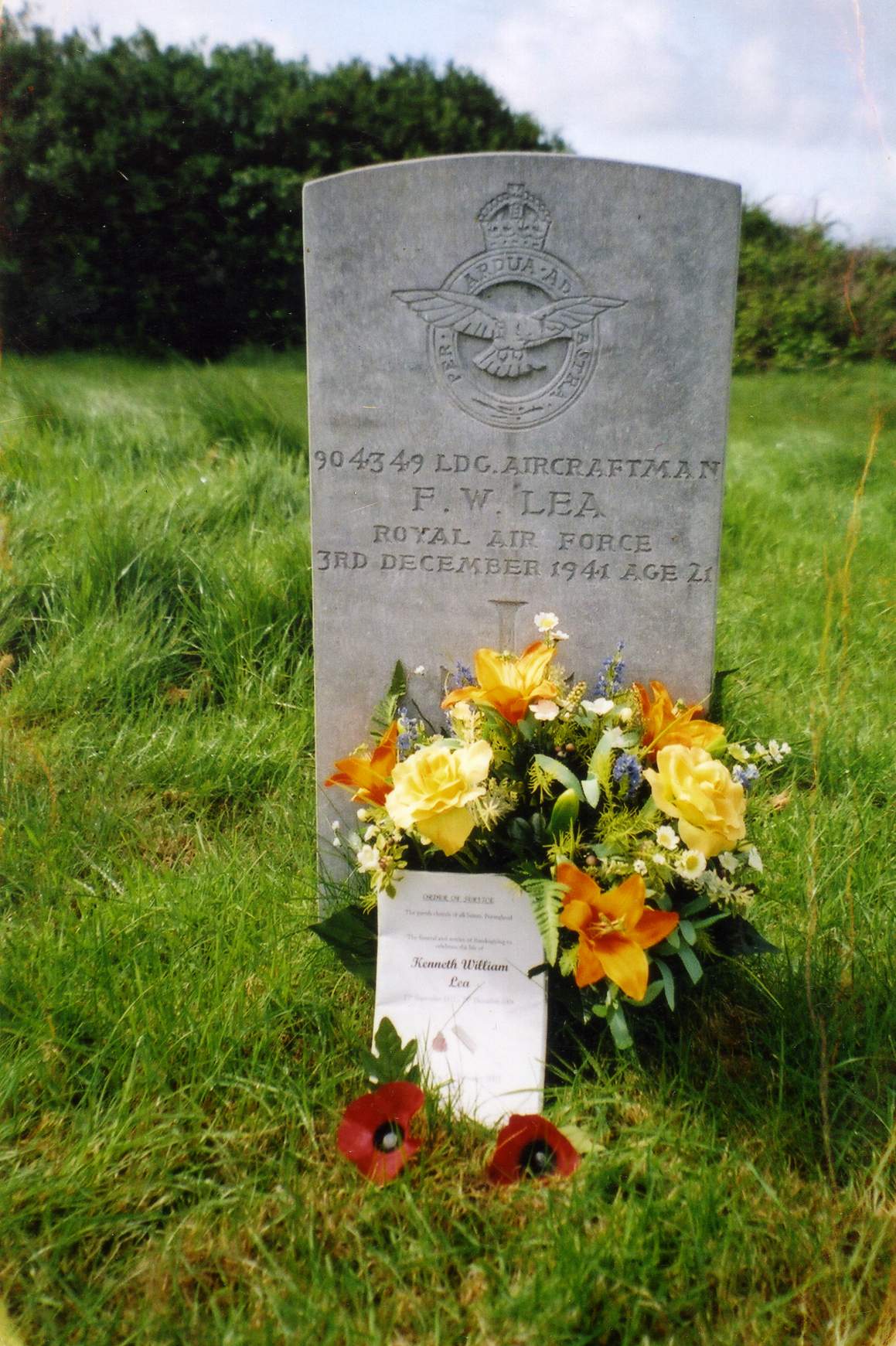 LAC Arthur Doncaster 743595 Royal Air Force Volunteer Reserve
Aged 30, Son of Ernest Arthur and Ida Dorothy Doncaster.
He is buried in Killard Church of Ireland graveyard on the road out of Doonbeg.
Arthur was born in 1912 in Mansfield, Nottingham. He had an infant brother who passed away in 1916 while only in his second year.
Arthur's mother passed away in 1923 it seems and his father died in June of 1941.
He is listed in the 201 Squadron Record Book as being a Fitter and was flying as an air gunner similar to Fred Lea. The Nottingham Evening Post of January 21st, 1942 carried an obituary.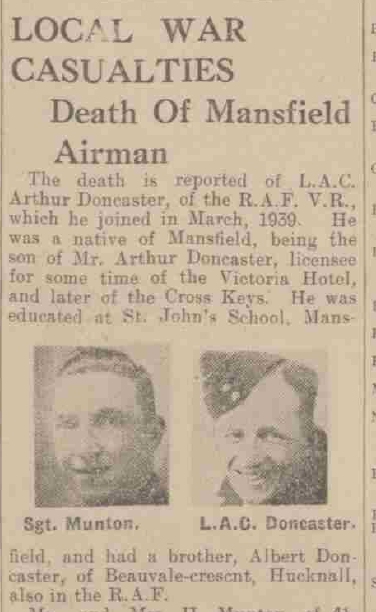 The obituary mentions the name of a brother, Albert who lived in Hucknall.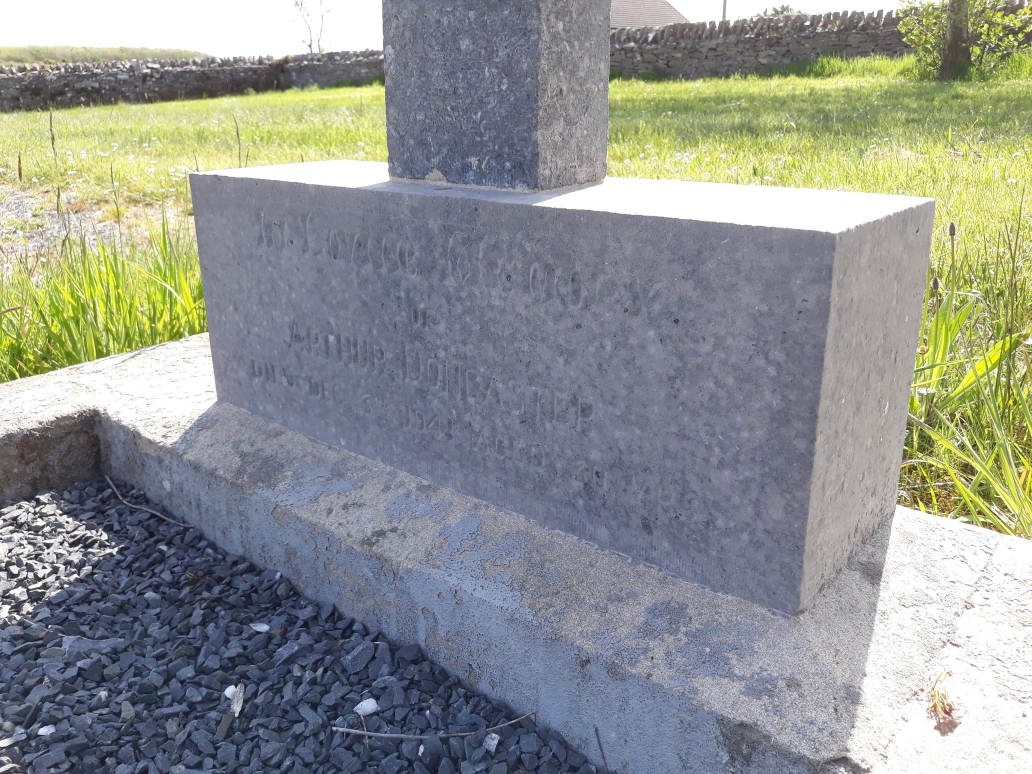 LAC Andrew Patrick Walker 972825 Royal Air Force Volunteer Reserve
Aged 19, Son of Thomas and Anna M. Walker, of Glasgow.
Name entered on Panel 57, Runnymede Memorial.
He is listed in the 201 Squadron Record Book as being a Fitter and was flying as an air gunner similar
to Fred Lea.

AC1 Albert Everall Bennett 1081395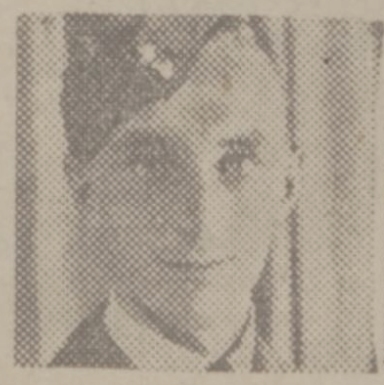 Royal Air Force Volunteer Reserve
Aged 19, Albert was the son of Thomas Nelson and Annie Bennett from Liverpool and the husband of Norah Elizabeth Bennett also of Liverpool. Albert's wife lived at Belhaven Road in Liverpool.

The Liverpool Echo of 17 December 1941 carried a short notice and a small photo of ACT Bennett, which read:
Mrs A Linforth, 48 Hunt Street, Everton, has received news that her son, Aircraftman First-Class Albert Everall Bennett, has been killed on service. In another month he would have reached his 20th birthday. He was an old boy of Brae Street Council School, Edge Lane.

He is buried in Killard Church of Ireland Cemetery alongside Arthur Doncaster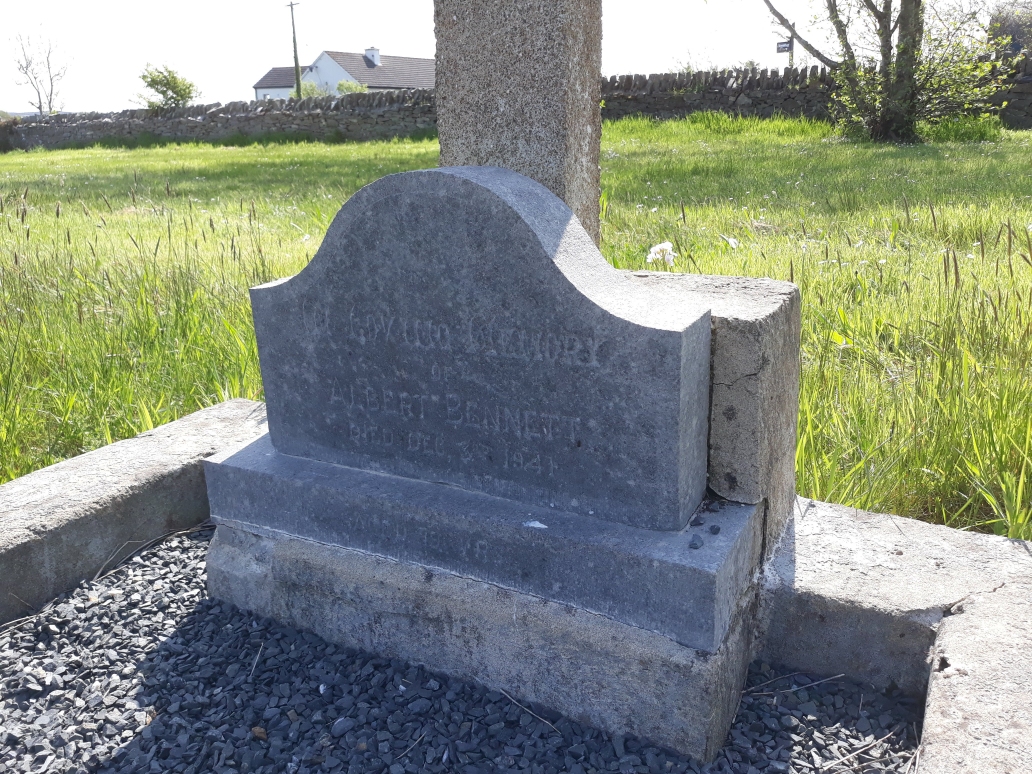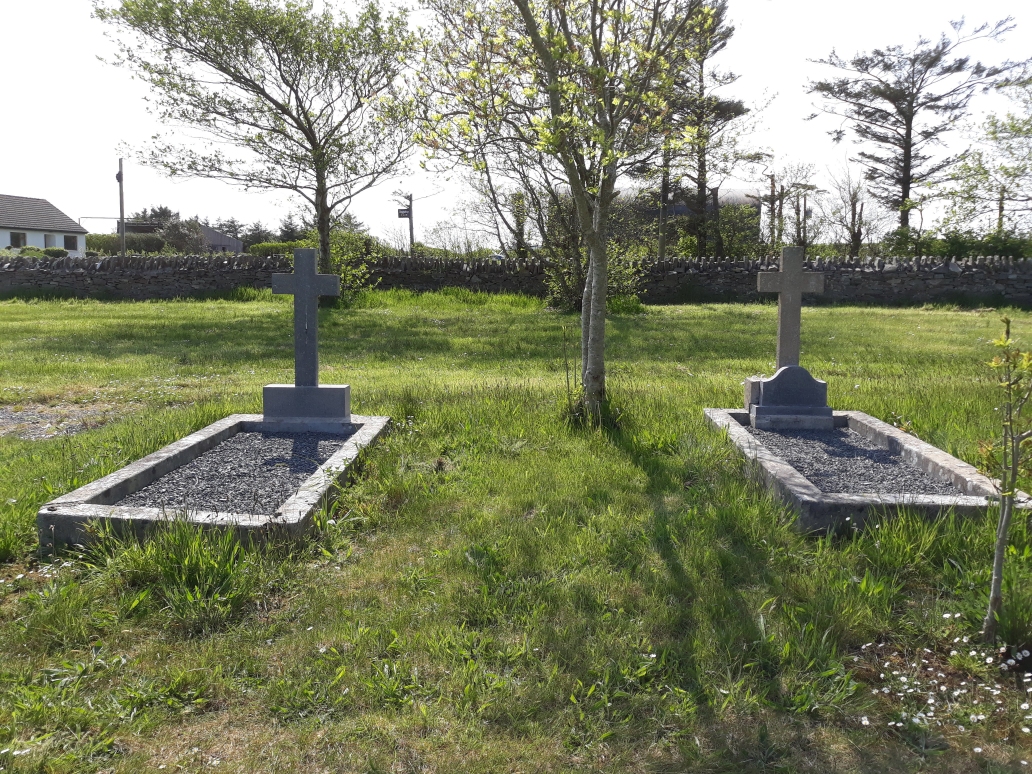 One notable element of the sad loss of the men of Sunderland W3988 was the involvement of local people from the Doughmore Strand area in the efforts to assist the crew members. With the aircraft having flown around the Clare coast for some time before landing, people were alerted to the possibility that there might be people in danger at sea.

A set of notes received from the Gardai at Doonbeg are within the Army G2 file, undated, but carrying times of receipt, indicating they were received on the night of the events reported:

21:05 Martin Purtill* L.D.F. member reported that one of crew landed and is seriously injured. He is in a house in Carrowmore. Doctor O'Connell of Kilkee is on his way to attend him.
Military + Gardai are there.
Capt. P Daly sent in this LDF man from Carrowmore to Doonbeg. Dr. Called for from Doonbeg Gda St*.
Kilkee now gone there from to Carrowmore.
He had no further particulars.


The notable actions of some locals were summarized by Captain Daly of the 13th Cyclist Squadron in a letter marked confidential, dated 20 December 1941, some weeks after the events. This was signed for by a 2nd/Lt Spicer in place of Capt. Daly. It was sent to a Captain O'Brien in the Message Center of Sarsfield Barracks, Limerick.

Sir, have the honour to inform you of a number of facts in connection with the crash to the British Sea—plane "Pluto" on Doughmore Strand, Co. Clare on the night of the 3rd December 1941, and which in my estimation are worthy of the highest praise.
(1) Messers. Simon McCarthy, Micheal John Stack and Michael Stack (junior) of Clonmore, Doonbeg rescued Flight Lieut. Fleming, whom they observed struggling in the rough sea. At a risk to their lives they entered the water and brought him safely ashore to the house of Ml. Stack. It was their quick activity and resourcefulness that was responsible for saving the life of Flight Lieut. Fleming.
(2) Michael O'Donovan of Clonmore reported to me that the 'plane had crashed at Doughmore and that two men had been brought ashore. He cycled five miles to carry this information to me. It was his initiative that resulted in I getting to the scene of the crash as quickly as possible, with my military party, before the civilian population arrived and so we were able to keep unauthorised persons from interfering with the
wreckage.
(3) Patrick Shanahan, Currawmore North, Doonbeg, found Sgt. Masterson. R.A.F.
unconscious outside the window of his residence. He brought him into the house and gave him every attention and care possible. This man Patrick Shanahan, had a brother killed by the Black and Tans during the "Trouble" in Ireland and still had no ill feeling against this British Airman and gave him every thing possible to make him Comfortable.

In view of the above facts, I would like, if it were possible to thank the a/m. personnel publicly because I am sure that their acts were heroic and noteworthy. Besides, these people would appreciate a word of Praise and thanks from the Army Authorities and it would also encourage the civilian population to still greater co-operation should the occasion arise in future.

Four of the men, Simon McCarthy, both Michael Stack's and Patrick Shanahan were awarded parchments by the Royal Humane Society, which was reported in the Irish Times of May 27, 1942 and the Irish Independant on 31 Jul 1942. Simon McCarthy and the two Michael Stacks were reported in the newspapers as being awarded theirs for the saving of an airman while Patrick Shanahan's was reported as being for the unsuccessful attempt to save another man.

The archives of the Royal Humane Society (RHS) reveal a summary of the details sent to the RHS in connection with this incident. The original letters and details have been destroyed but the society ledgers recorded the following (question marks indicate hand writing difficult to decipher):
Case Number: 56902
Salvor (Name, address and Occupation; age:
Simon McCarthy, Carpenter, 34
Michael Stack, Labourer, 42
Michael Stack, Labourer, 21
Patrick Shanahan, Farmer, 34
All of Co. Clare, Eire

Saved:
Flight Lt., James G Fleming, R.A.F. (listed against McCarthy and the two Stacks)
L.A.C. Doncaster, R.A.F. (Decd) (listed against Shanahan)

Time and place:
6:45 PM, 3rd Dec 1941, In the sea, Doughmore Doonbeg, Carrowmore, Co. Clare

Particulars of Accident:
The Sunderland flying boat 'Pluto' crashed into the sea 1 mile from shore, and the crew were thrown into the water, some of whom were drowned. Sea - very rough. strong breakers. dark - foggy. Rescue - salvors up to waist. danger of being swept off feet. deep holes in vicinity.

Exertions of the claimant:
McCarthy on the beach by aid of a torch, saw a body, he rushed in the water up to his waist, seized the body then called to the two Stacks for aid. The 3 of them got Fleming out, took him to cottage of Stack and restored him. Shanahan 1/2 hr later saw body of Doncaster went in up to his waist and brought it out. Art, ??? unsuccessful. Shanahan also gave treatment to Sergt, Masterson, who got ashore unaided, dressed his wounds and summoned a doctor.

Witnesses to the accident:
Statements from Salvors and salved.

Person reported by:
(1) Mrs E G Elliot, Miltown Malbay, thro the Hon. Rep. Dublin
(2) The undersecrety of State, Air Ministry

Honorary Rewards:
Parchment to each (4)

The letter below accompanied the parchment received by Simon McCarthy.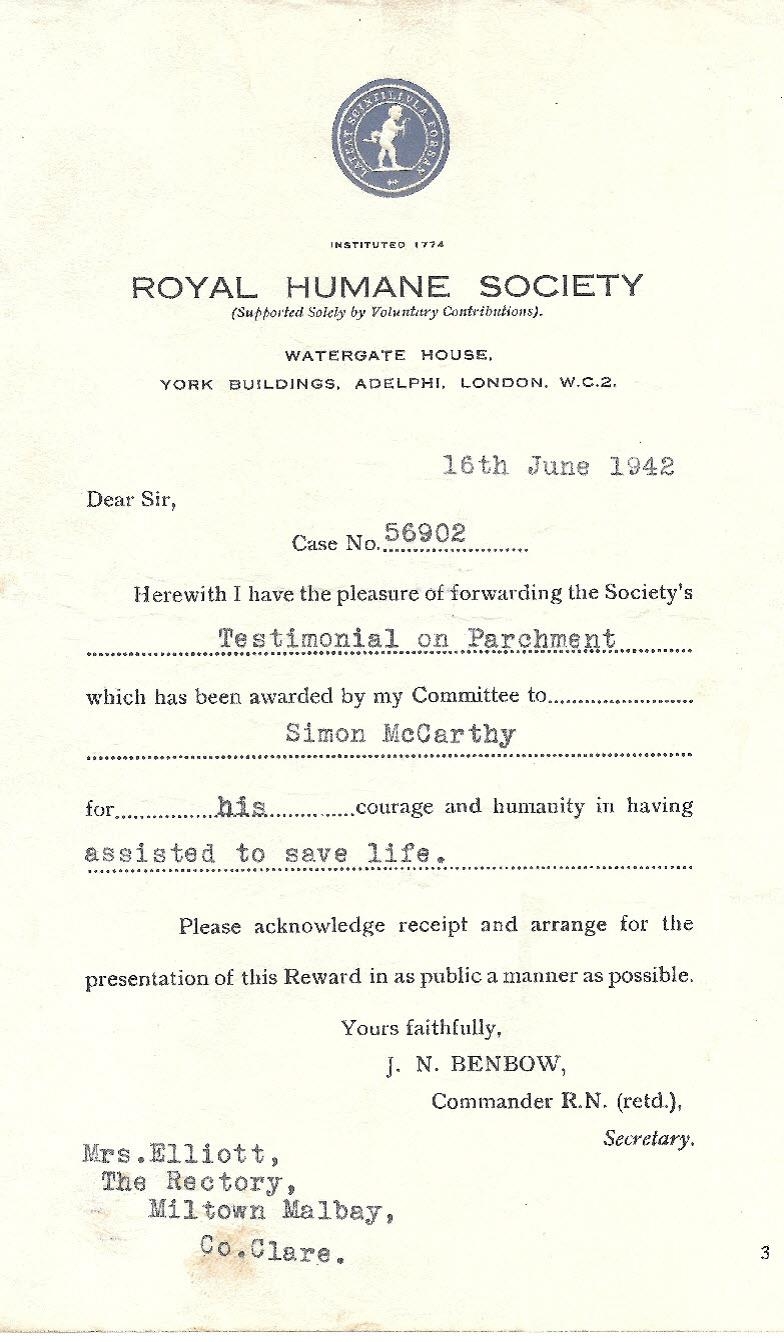 The following then are the parchments received by Simon McCarthy and one of the Michael Stack's.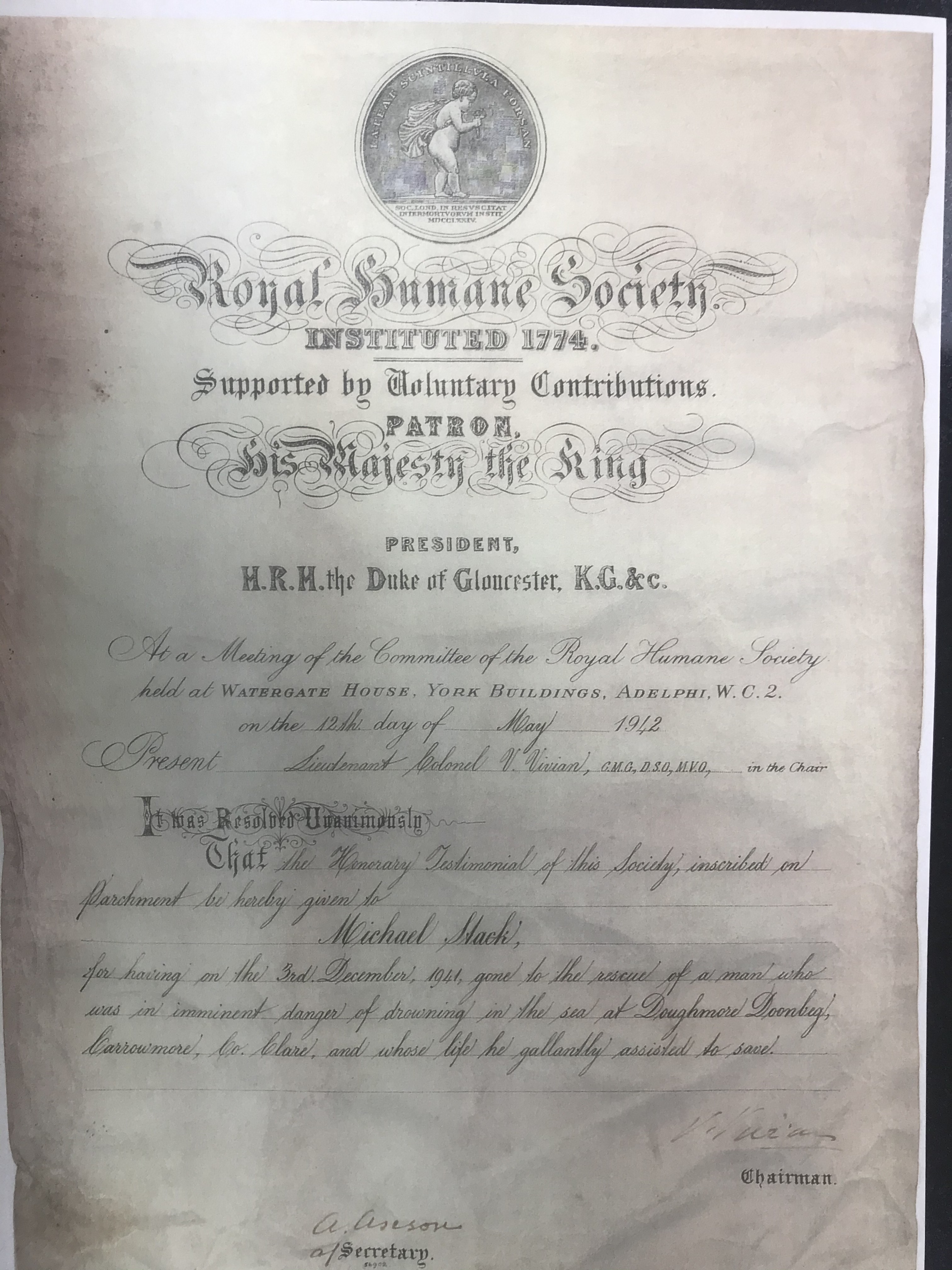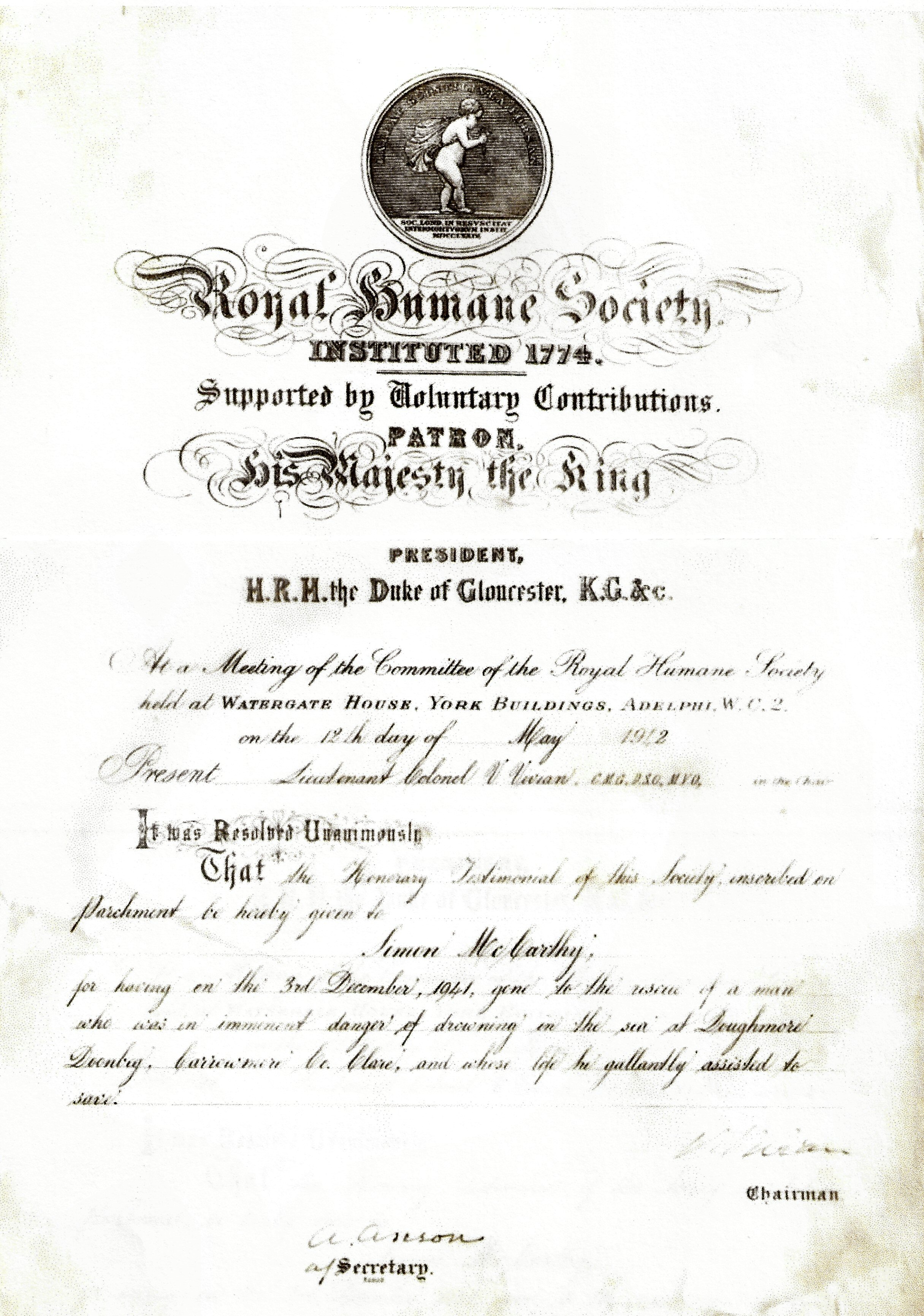 An account of the nights efforts are also contained in the book "Catalina's & Sunderland's on Lough Erne by Joe O'Loughlin. The narrative for that chapter was obtained with the assistance local people, but who did not wish as Joe writes, to have their names mentioned.


The following article by local woman Nuala Shanahan was provided by the Masterson family. It was published in a local history publication Doonbeg, 'A Story to Tell', editor Joe Hurley. The article quotes her grandfather, Patrick Shanahan as having been on the beach and assisting in the recovery of 'Sgt Bennett' from the water. However, Michael McCarthy, son of Simon McCarthy mentioned in the article, advised that his father was not in the company of Patrick Shanahan at any time during the evening and they did not take Bennett from the water together. Sgt Bennett was, as recounted above, taken from the water by Michael Stack assisted by his nephew, Michael Stack. Patrick Shanahan himself in 1989 mentioned to a researcher that Garda Sergeant McDonagh had attempted artificial resuscitation on 'Sgt Bennett' but based on the RHS ledger contents transcribed above, this may have been Doncaster and the names became mixed up over the years. The article is presented here nonetheless with the above caveat.

The article does mention the two Michael Stacks, but doesn't mention their having been also awarded parchments. It likely highlights the conditions on that cold December night on a dark beach with many people doing their utmost to help in terrible conditions.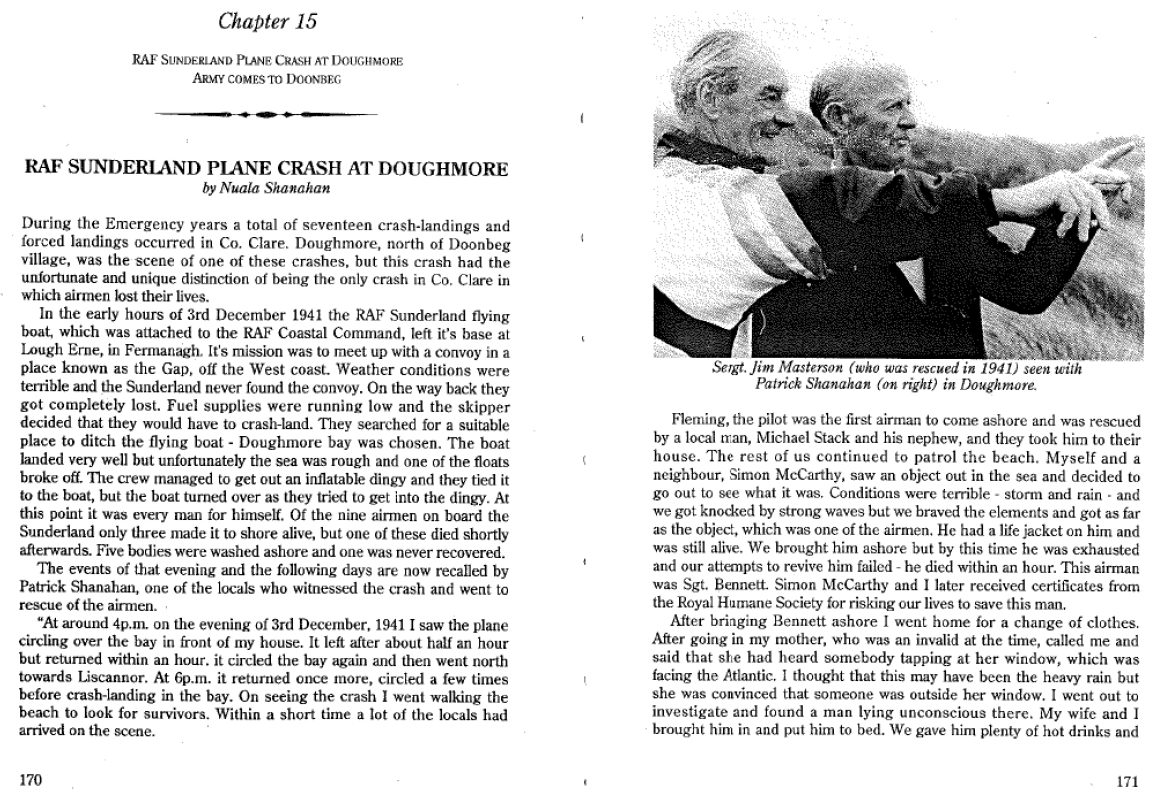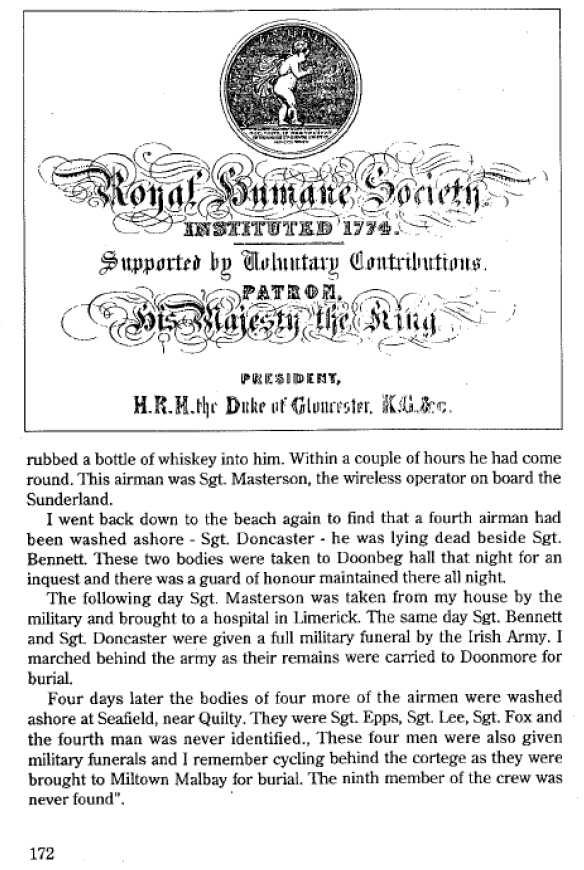 Irish Newspapers in March 1983 printed a number of confusing and inaccurate news reports around the time that James Masterson returned to Ireland for the first time, and co-coincided with the publication of the book, Broken Wings by John Clive. Jim Masterson was one of the internees consulted as a source for the fictional work by the author.
A tourist information board with basic details of the events of the night of 3 December 1941 is located at the Doughmore beach car park next to the hotel and golf course.

In December 2021 in the midst of the COVID19 pandemic, the people of Doonbeg and surrounding areas gathered on the beach at Doughmore and held a touching ceremony to remember the lost airmen. The ceremony was recorded and can be viewed here on YouTube.

Compiled in 2022 by Dennis Burke with the assistance of the relatives of the crew of Sunderland W3988 mentioned above. Thanks also to Michael, the son of Simon McCarthy and the Stack family. Information sourced from Irish Military Archives File G2/X/0922 and UK Air Ministry AIR81/10711 casualty file in the UK National Archives. The Royal Humane Society Archives were also consulted.