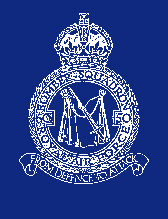 Cover
Foreword
Chapter 1
Chapter 2
Chapter 3
Chapter 4
Appendix 1
Appendix 2
Appendix 3
Appendix 4
Appendix 5
Appendix 6

| | |
| --- | --- |
| | Appendix 1 |
| | 50, 44 & 83 Squadron's Operations on 17 April 1941 |
| | From Public records Office Air 27/448,486,686 |
50 Squadron
"Seven aircraft were detailed to bomb an aiming point in Berlin. Route via Skegness then direct. 10/10 low cloud over North Sea both going out and return. Over Germany no cloud but a thick haze over Berlin possibly due to fires or smoke screen. One aircraft returned to base owing to failure of gyro compass and vertical speed indicator. Two other aircraft had flames coming from starboard engine so they attacked alternative targets . . . Three aircraft were successful in reaching Berlin but exact aiming point could not be seen due to haze or smoke screen. Bombs dropped on a calculated position . . . Except for much searchlight activity on first part of route little opposition was encountered.
One aircraft landed at Newton due to engine trouble. One failed to return. It was later learned that this aircraft had crashed in Ireland. All four members of the crew were killed."
Aircraft
Identity

Time
Up


Down

Hours
& mins


Comments and target

AD730

2010

0434

8.24

Captain: P/O Hill
This aircraft detailed to bomb aiming point in Berlin. Fix given on return flight as 5 miles SW of Watton. Crashed near Blessington Ireland. All crew members killed.

X2919

2015

0300

6.45

Captain: Sgt Mares
Landed at Newton. Did not return to base owing to engine problems.

X3145

2025

0445

8.20

Captain: F/O Weston
Target attacked

AD728

2020

0105

4.45

Captain: S/L Good
Diverted to Emden. Bombs dropped from 16,000 ft

AD797

2030

0425

7.55

Captain: Sgt Moore
Owing to static wireless assistance was not obtained

X2919

2035

2230

1.55

Captain: Sgt Hanmer
Gyro horizon and vertical speed indicator failed. Bombs dropped in North Sea. Returned to base.

AD897

2220

0530

7.10

Captain: F/O Whitecross
Course on return journey uncertain until fix obtained. Believed that London had been overflown.
44 Squadron

Summary


7 Aircraft detailed: 3 reached Berlin, 2 of which failed to identify primary target owing to bad visibility: 2 failed to reach Berlin owing to excessive petrol consumption: 1 failed to take off, 1 missing presumed ditched in North Sea.
Aircraft
Identity

Time
Up


Down

Hours
& mins


Comments and target

AD755

2030

0440

8.10

Captain:W/Cmdr Misselbrook
Bad visibility over target. Unable to identify aiming point. Bombs dropped in approximate position of Brandenburg. Bursts not observed

AD747

2010

0340

7.30

Captain: P/O Ross
Main target not attacked due to excessive petrol consumption. Attacked Rail Junc. south of Flensburg at 23.41

AD767

2005

0340

7.35

Captain: P/O Baker
Main and alternative targets not reached. Bombed railway Stn. Hamburg at 23.45 hrs.

X3150

2015

0520

9.05

Captain: Sgt Mercer
Bombed alternative targets Berlin from 11,000 ft at 0100. Two bursts observed.

P4285

2015

0445

8.30

Captain: P/O Robertson
Target not identified. Intense searchlight activity and thick ground haze. Bombed on estimated position at ETA over target. No photo owing to difficulty of pin-pointing and thick haze.

X2999

2015

Failed to return

Captain: Sgt Neeson
Presumed ditched in North Sea
83 Squadron

Summary


Six aircraft detailed for Berlin. Thick ground haze over Berlin. One identified target, one estimated target from pinpoint. Two release bombs without identifying target. Two released bombs on unidentified towns.
Aircraft
Identity

Time
Up


Down

Hours
& mins


Comments and target

X3059

20.35

0425

7.50

Captain: P/O Petty
Target not located due to ground haze. Dropped bombs on centre of city.

X3121

20.36

0334

6.58

Captain: Sgt Blanks
Ground haze made target location impossible. Heavy flak. Bombs released over this area.

AD759

20.45

0500

8.15

Captain: Sgt Stevens
Target bombed successfully.

X3144

20.40

0550

9.10

Captain: Sq/L Anderson
Ground haze cloud & darkness made target identification difficult. Pin-pointed Lake Stralan & target bombed from there.

X3189

20.42

0340

6.58

Captain: F/L Rainford
Thick ground haze made target identification impossible. Bombs dropped on target at ETA, but speed of return journey led to doubt if estimated position of bombing correct.

X3118

20.48

0315

6.27

Captain: P/O Sells
Ground haze & smoke made target location obviously impossible. Bombs dropped on large town estimated to be in Ruhr district.